The Branch Line Society organised a walking tour of various railway locations in Liverpool and Birkenhead, some of which are not normally accessible. We started at Bank Hall where a small diesel shunter dating from 1945 is all that remains to symbolise the extensive dock railways in the area.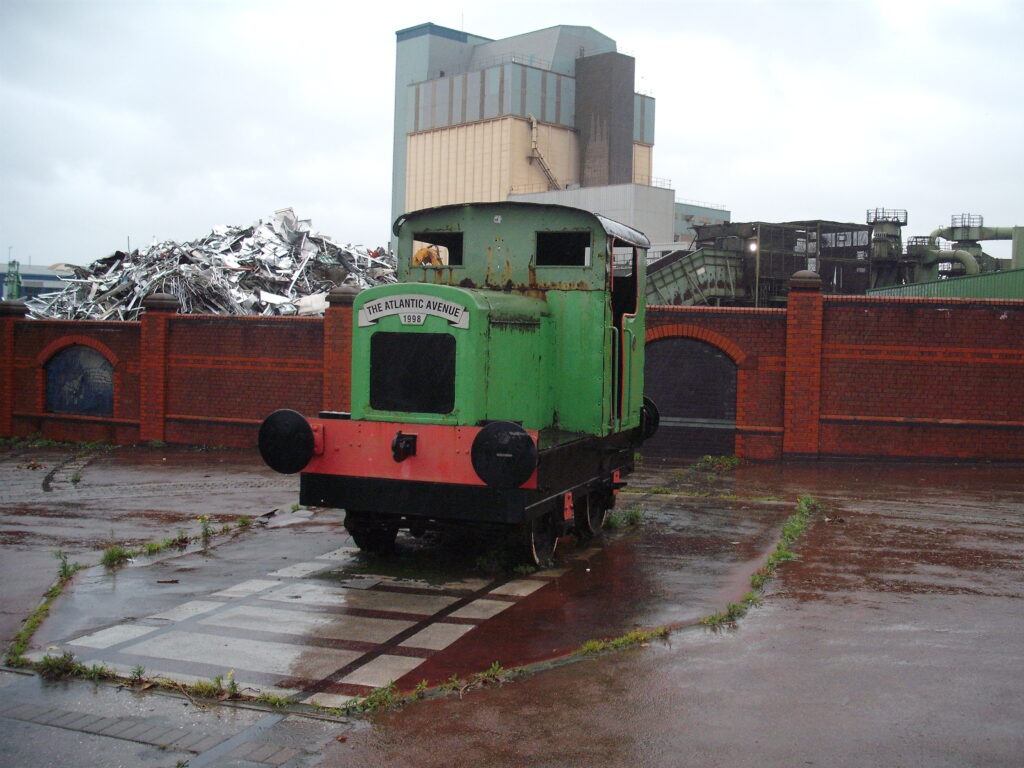 Our next item of interest was the frontage of Exchange Station: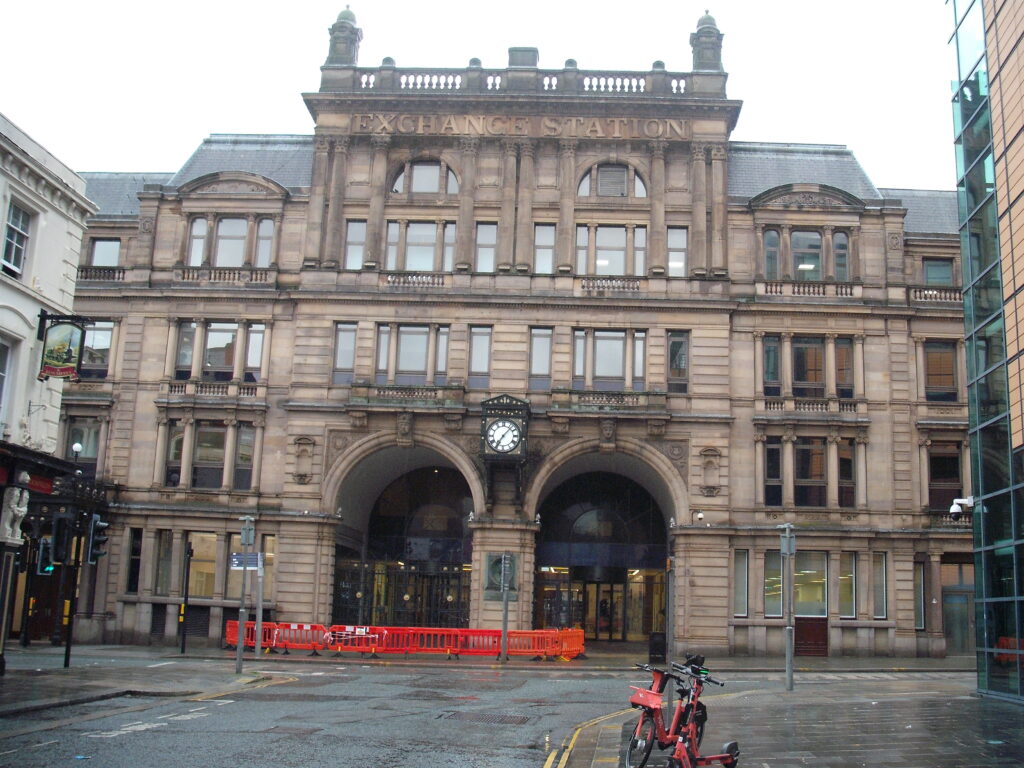 Then, on the former North Western Hotel, located at the front of Lime Street station and now the Radisson Red Hotel: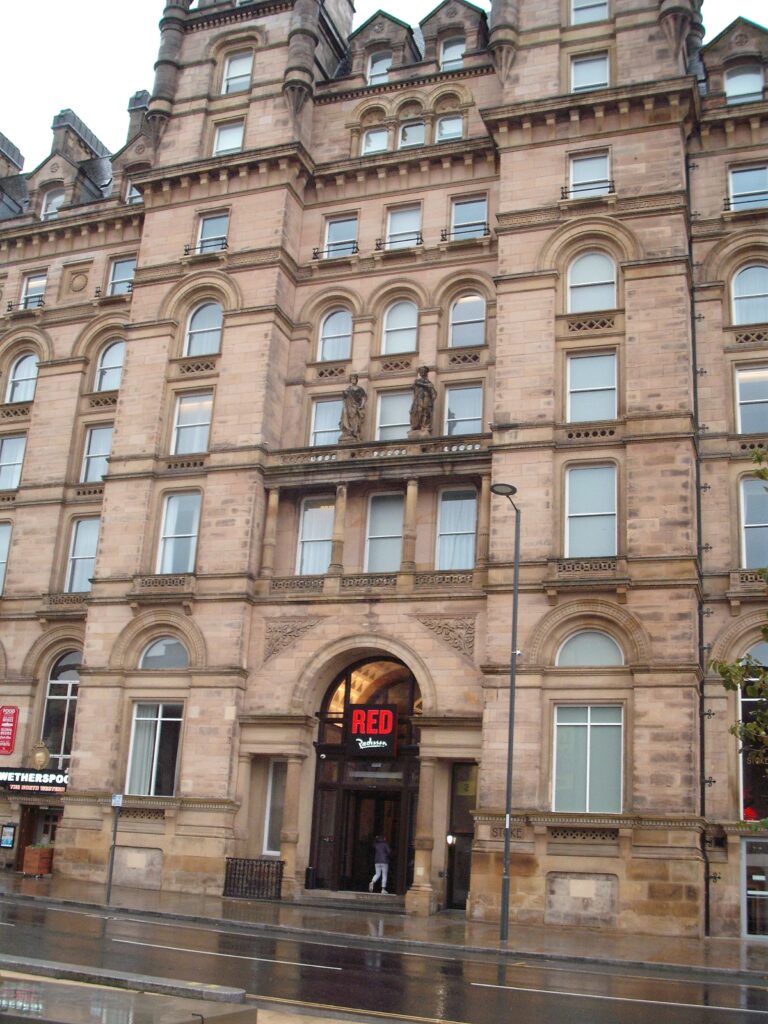 Here we had arranged to have a look at the original features inside.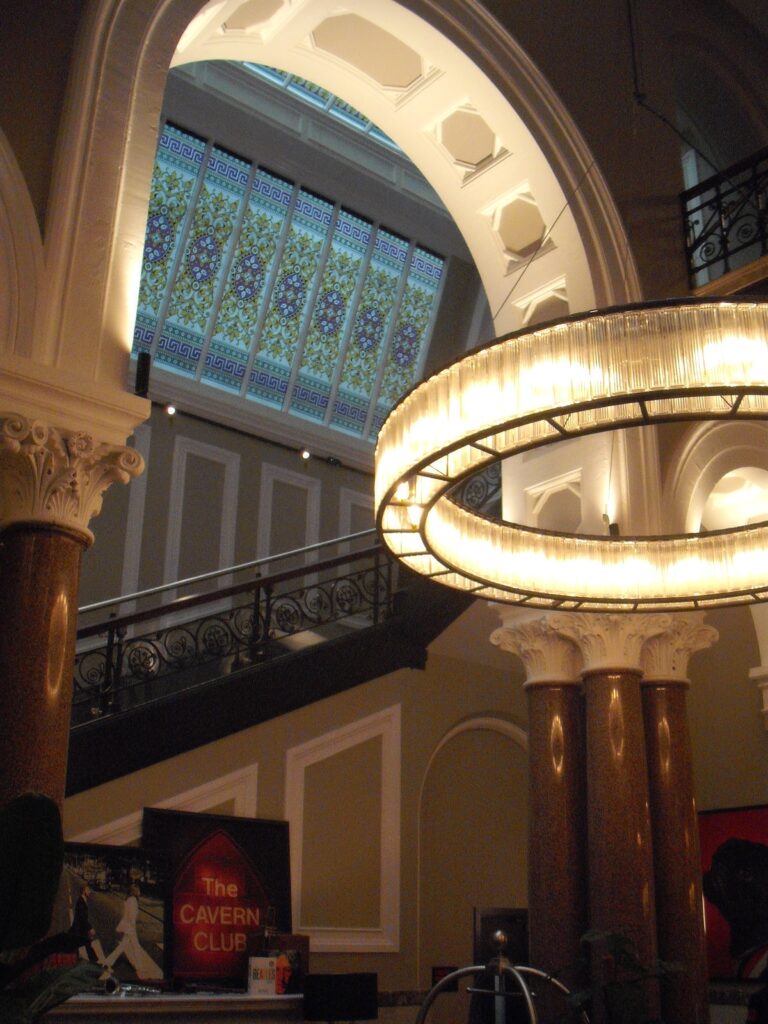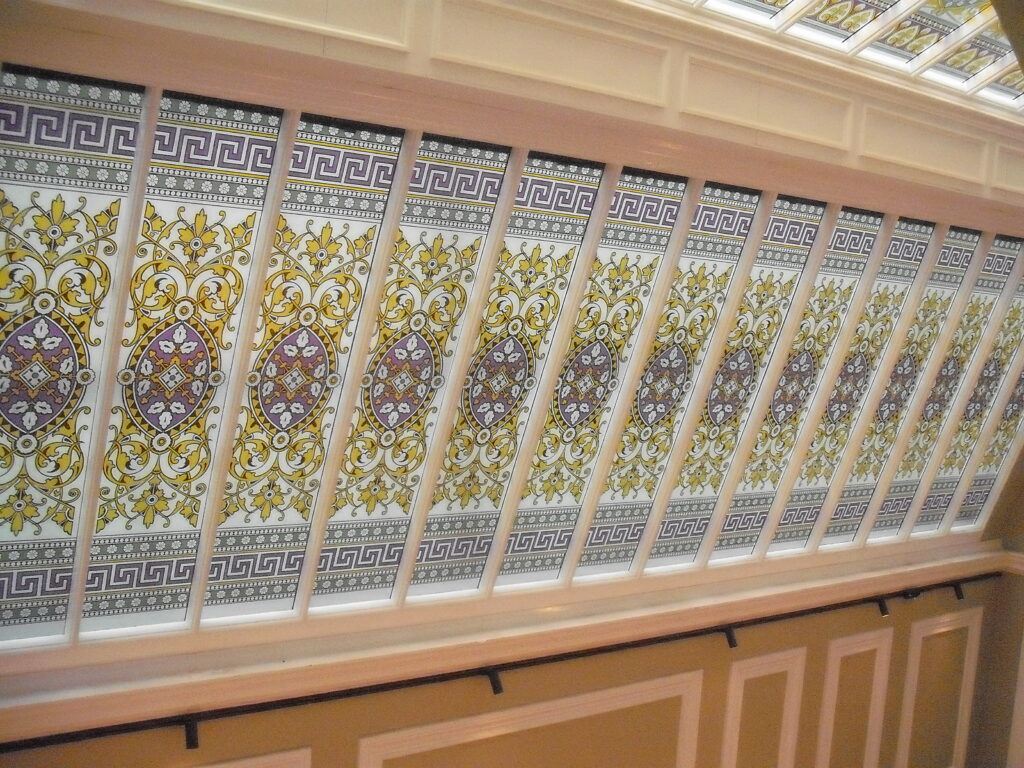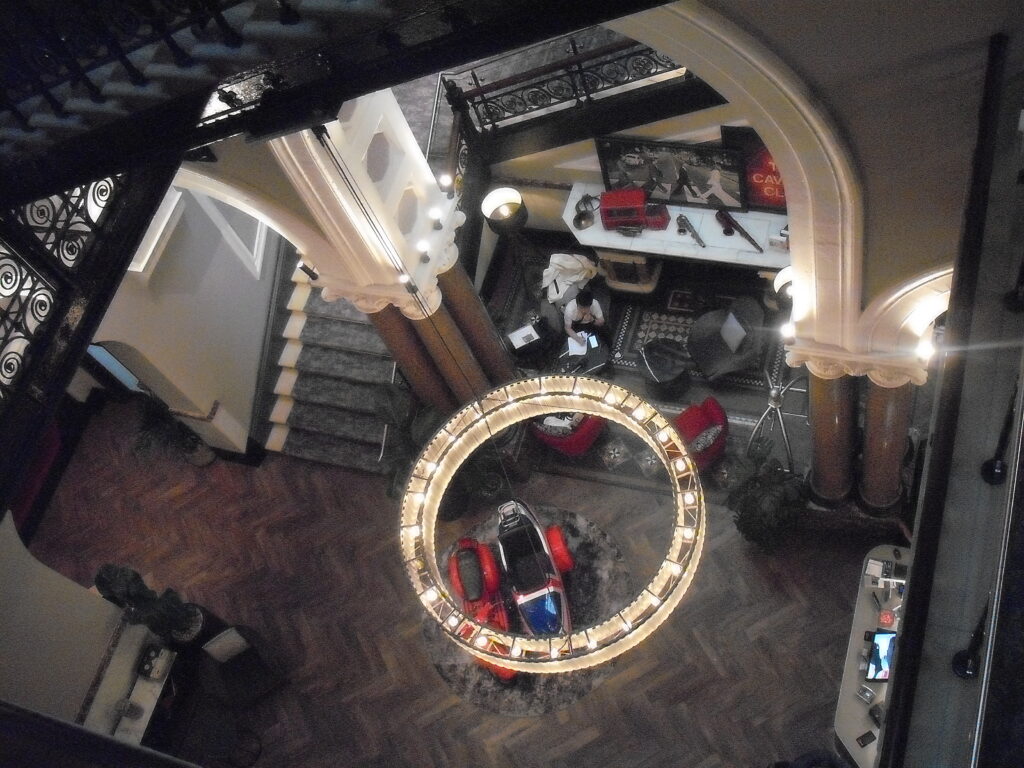 A rather unusual view of the end of Lime Street's train shed. The "hut" contains the clock mechanism: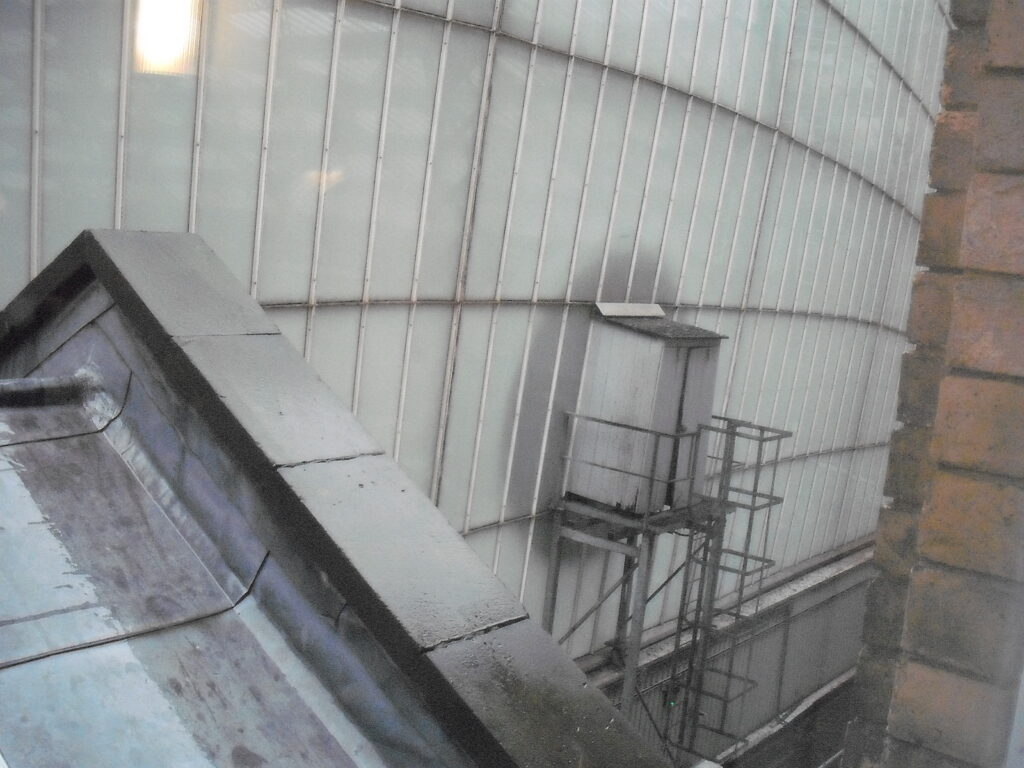 Next, on to a fascinating visit to the former Liverpool Central station site, still used by Network Rail as a depot and offices. This shot is from the far end of the site looking back towards the former platforms: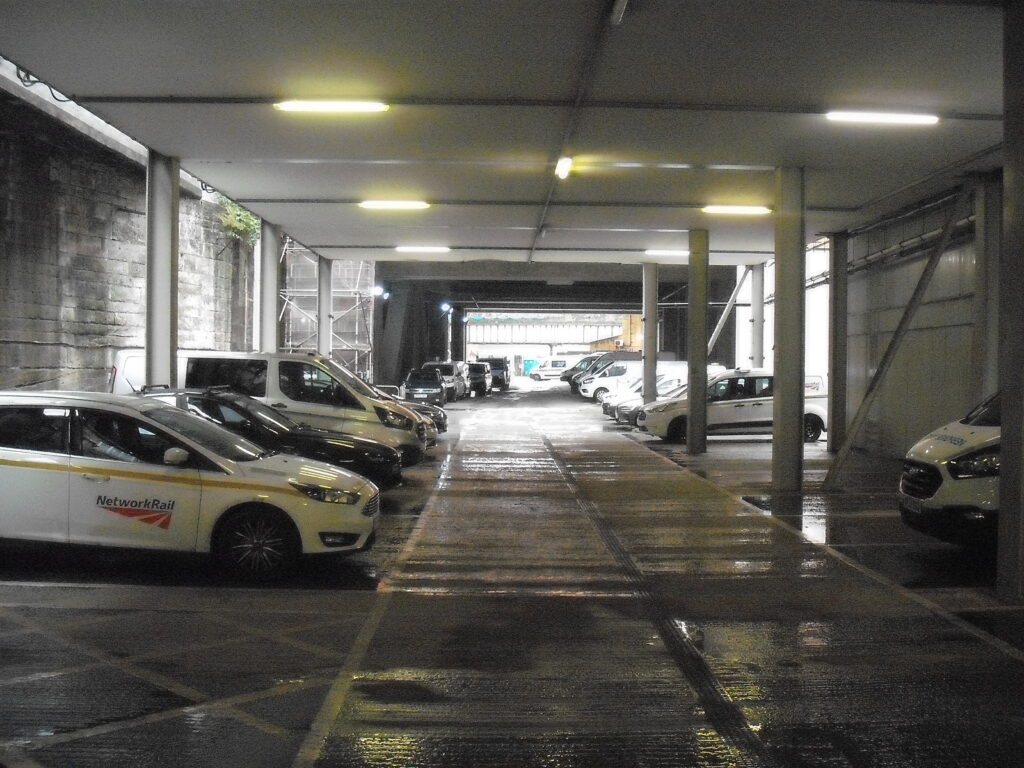 Here is the location of the turntable: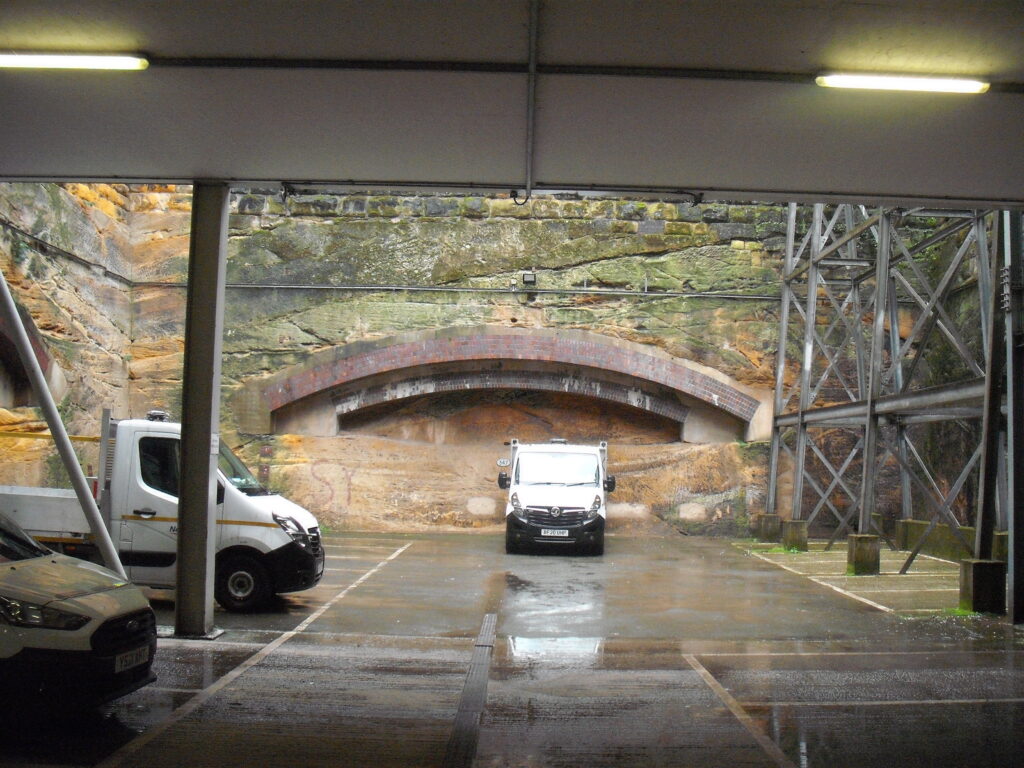 This tunnel mouth was where the trains departed and arrived: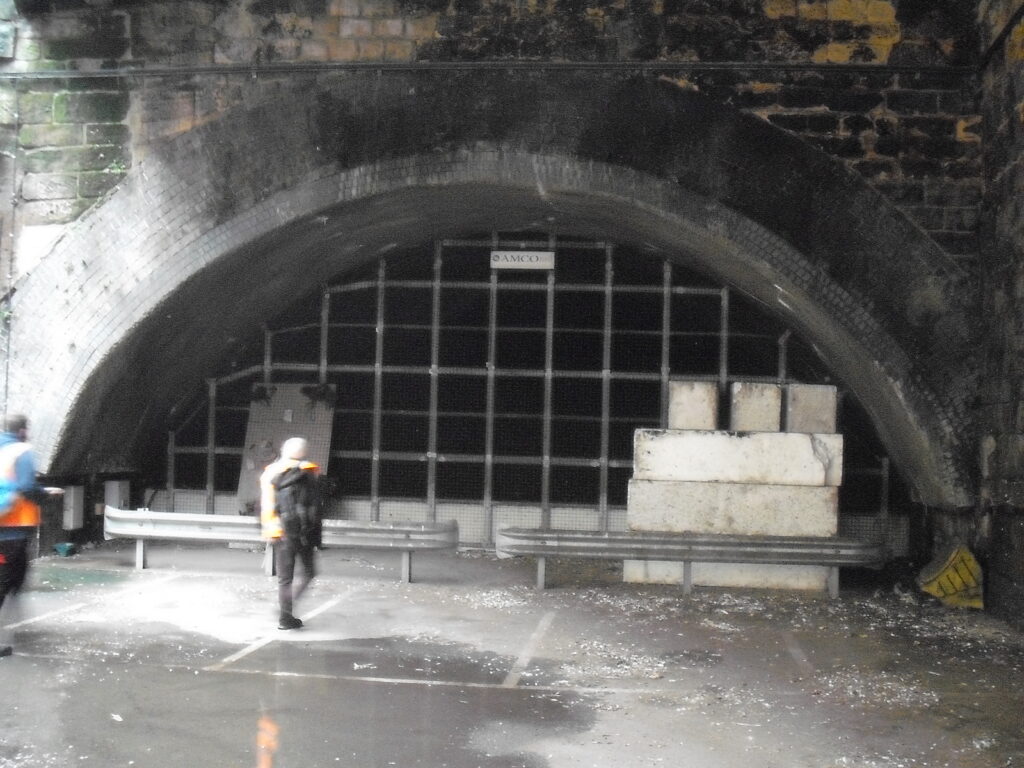 Peering through the mesh we could see Merseyrail's Northern Line below, the train on the left is on the reversing siding and on the right is a service from Hunts Cross approaching Liverpool Central: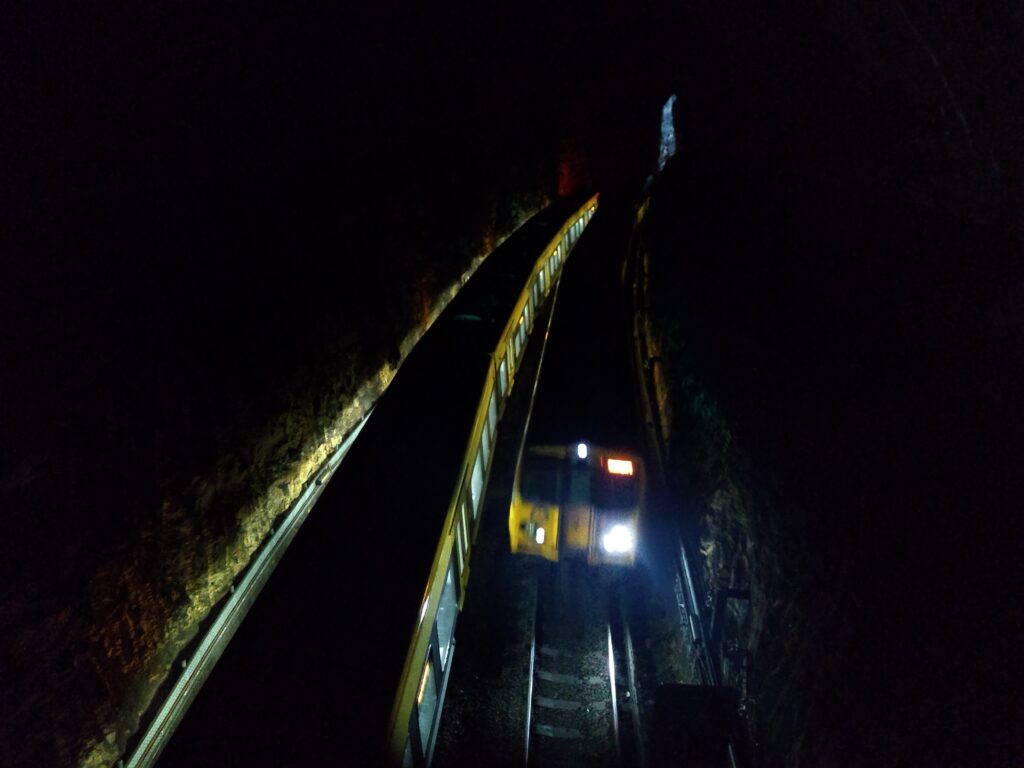 We departed the site via a "secret staircase" and suddenly found ourselves emerging through these doors into the modern station: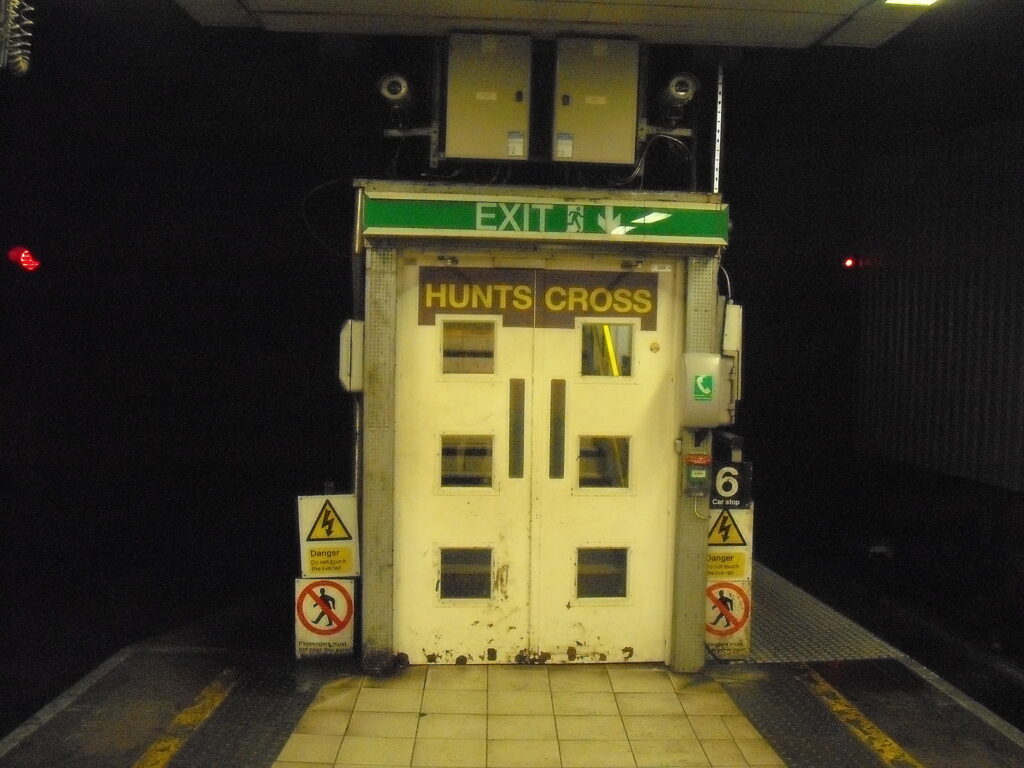 Next, on to James Street station where we arrived in time to photograph a rare diesel train on the underground: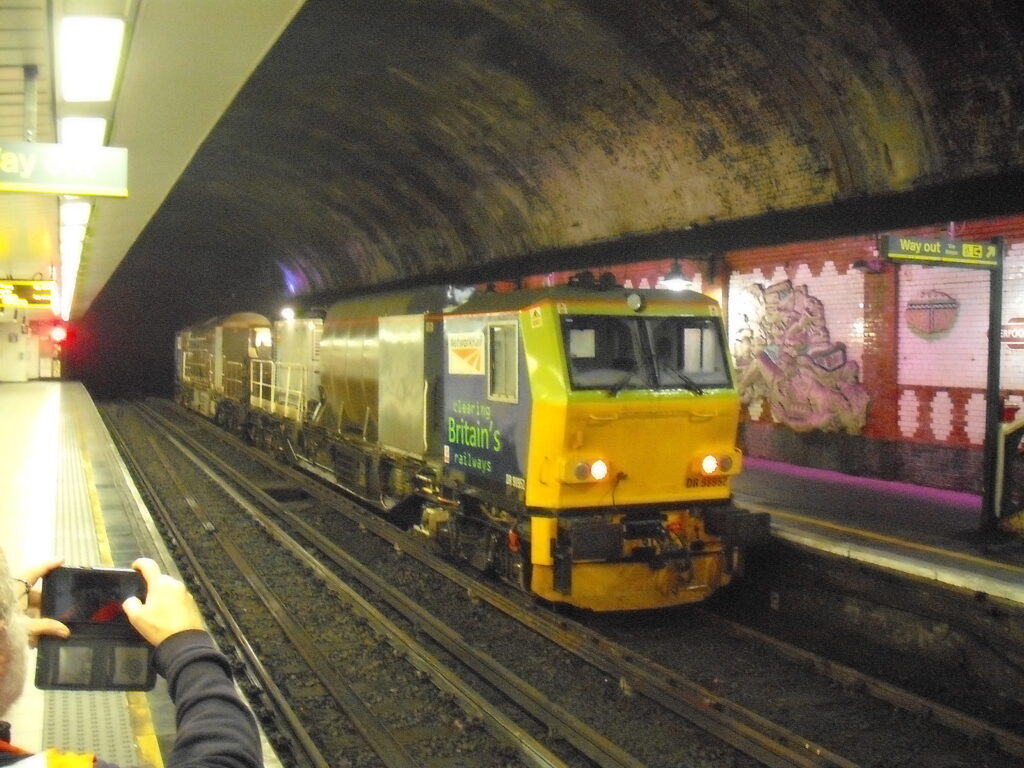 We explored the rarely used third platform here: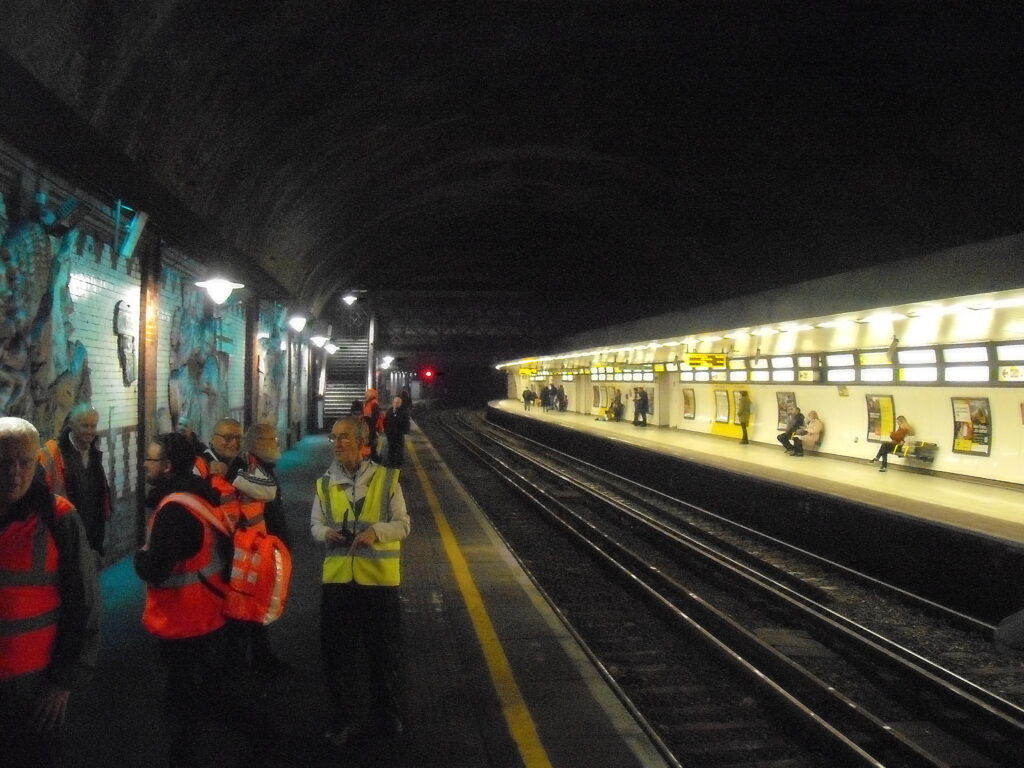 … and then climbed up the Water Street ramp exit which avoids the lifts. It used to only be open during rush hours but now operates all day. We headed under the river to Hamilton Square, starting with a visit to the tower: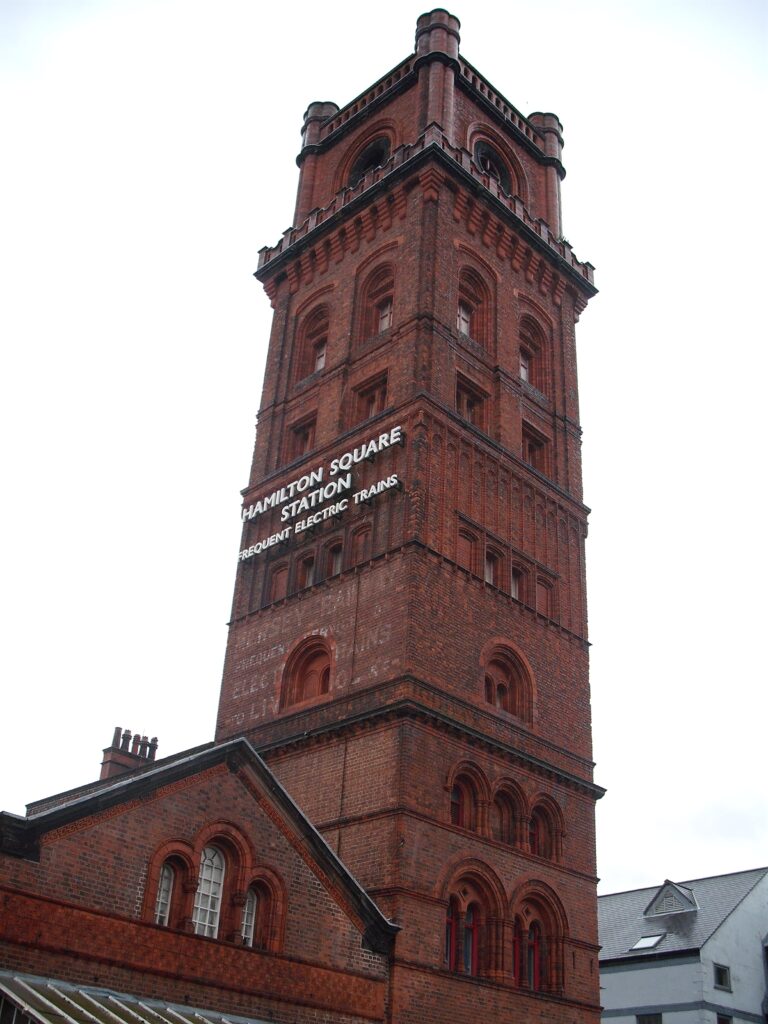 Climbing the tower we got an unusual view of the station entrance: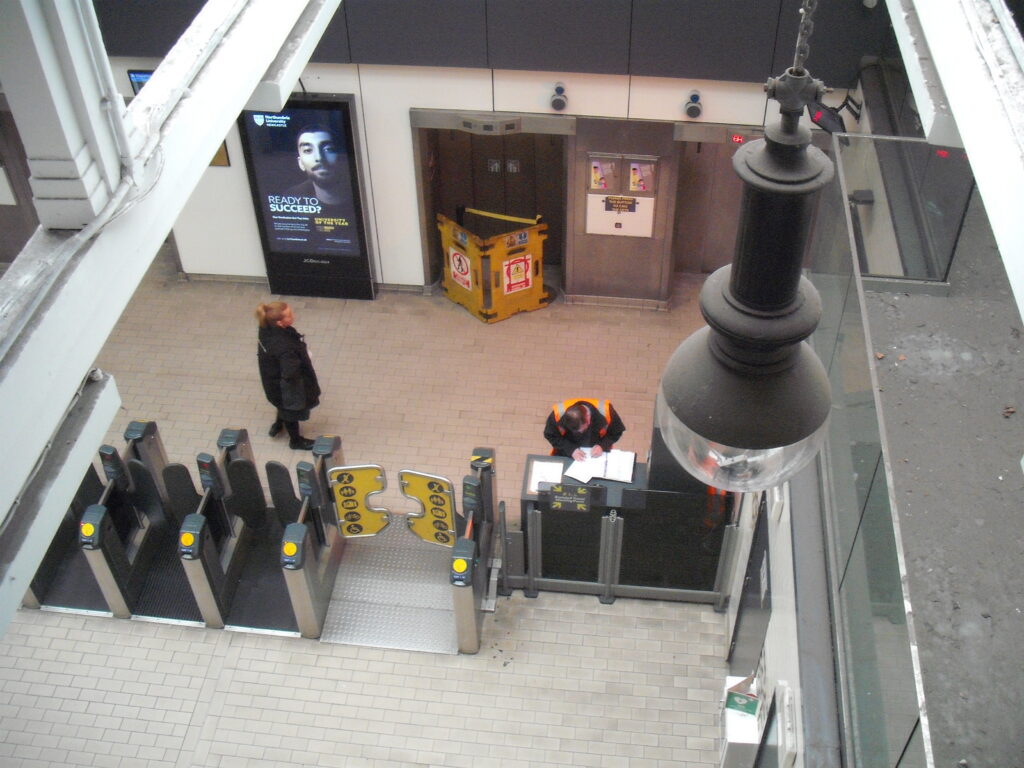 The space upstairs is no longer used for anything except for some ventilation equipment, and we could only safely climb a little way, the upper floors being derelict.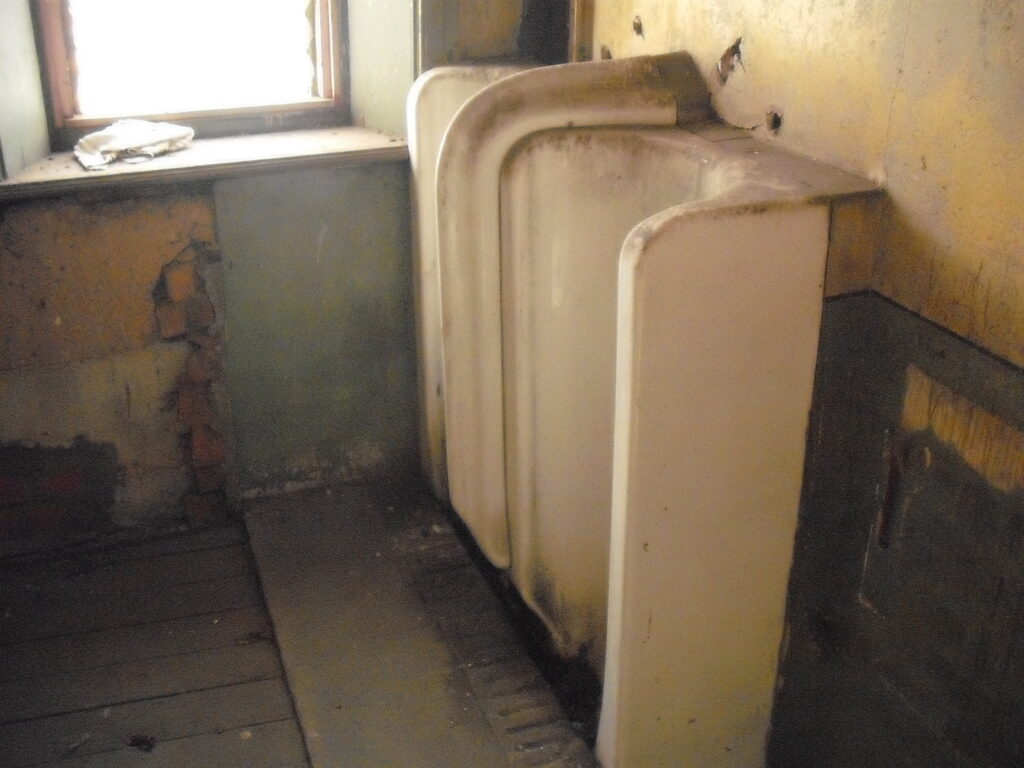 Next, we descended back to rail level and then headed through a secret locked door to a feature I didn't know existed. Hamilton Square has a ramped access passage just like the one at James Street, but the Shore Road Subway is not open to the public and is only used for maintenance and emergency access.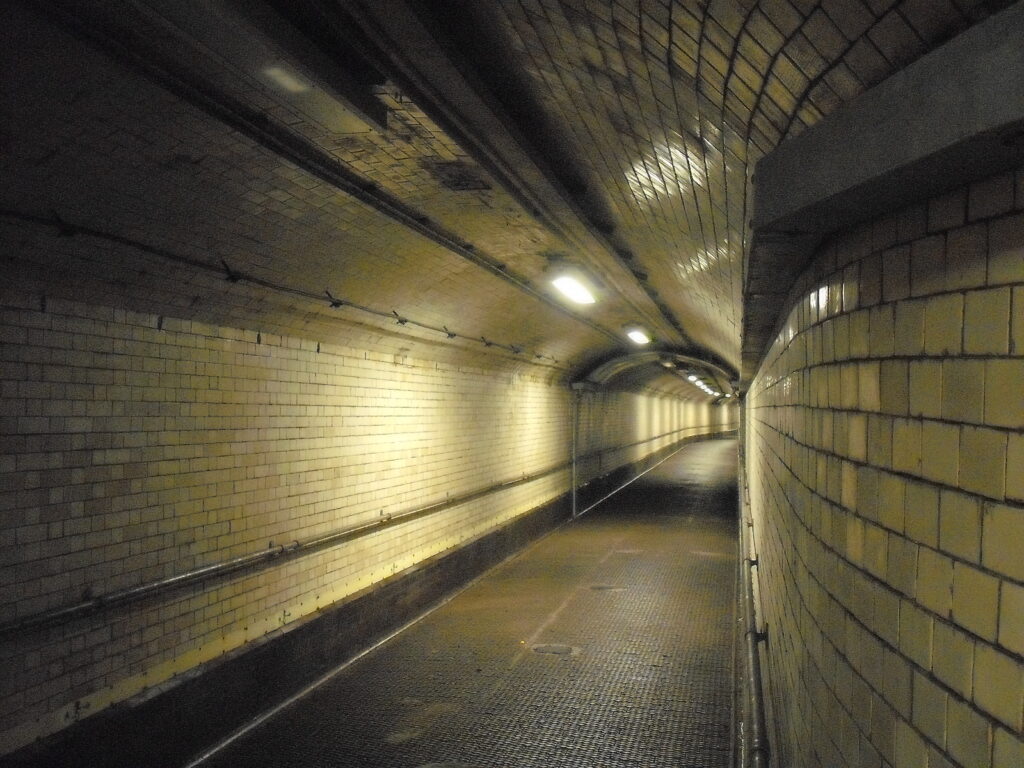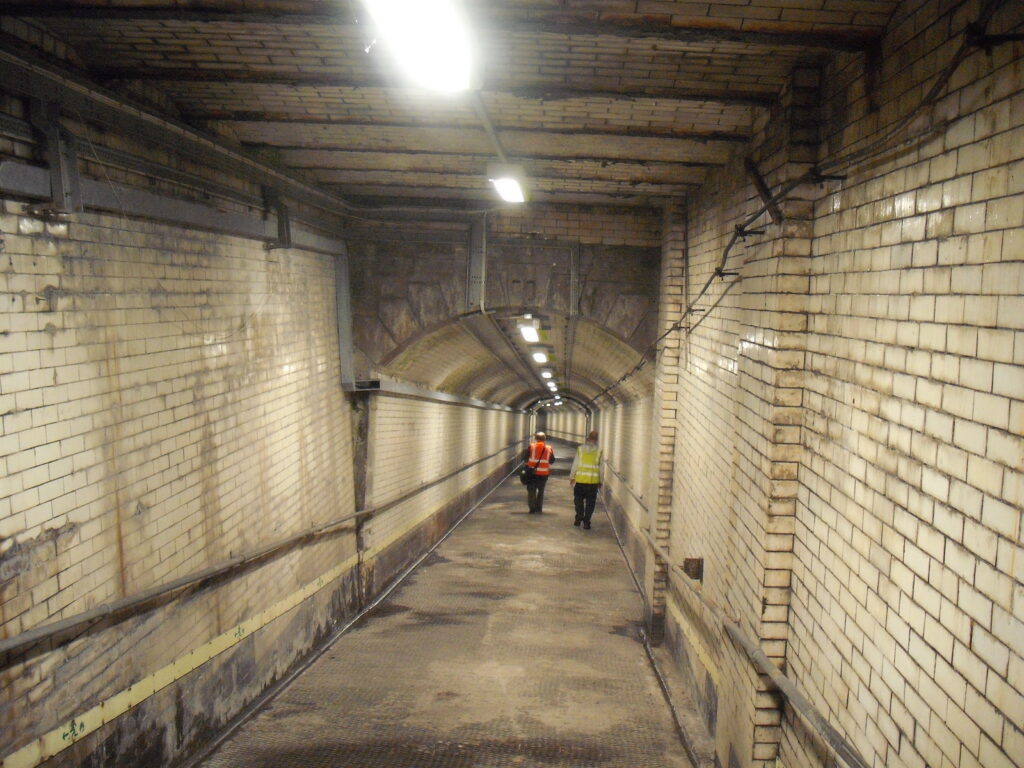 It emerges on Shore Road next to the Cheshire Line Committee's goods building, now offices.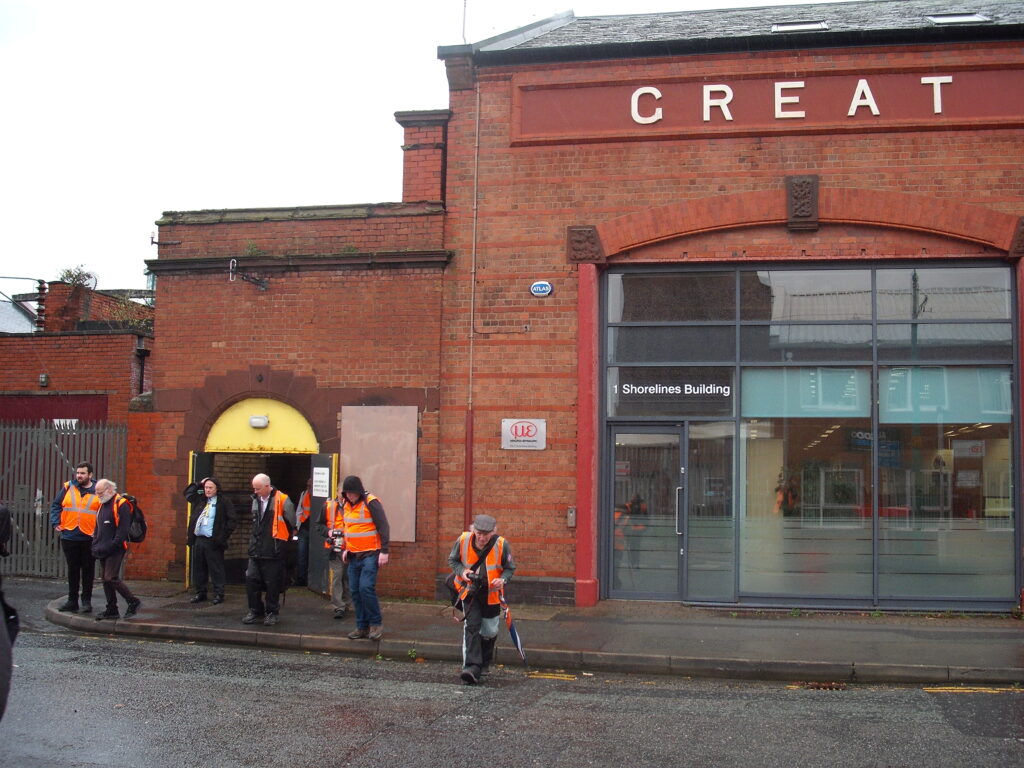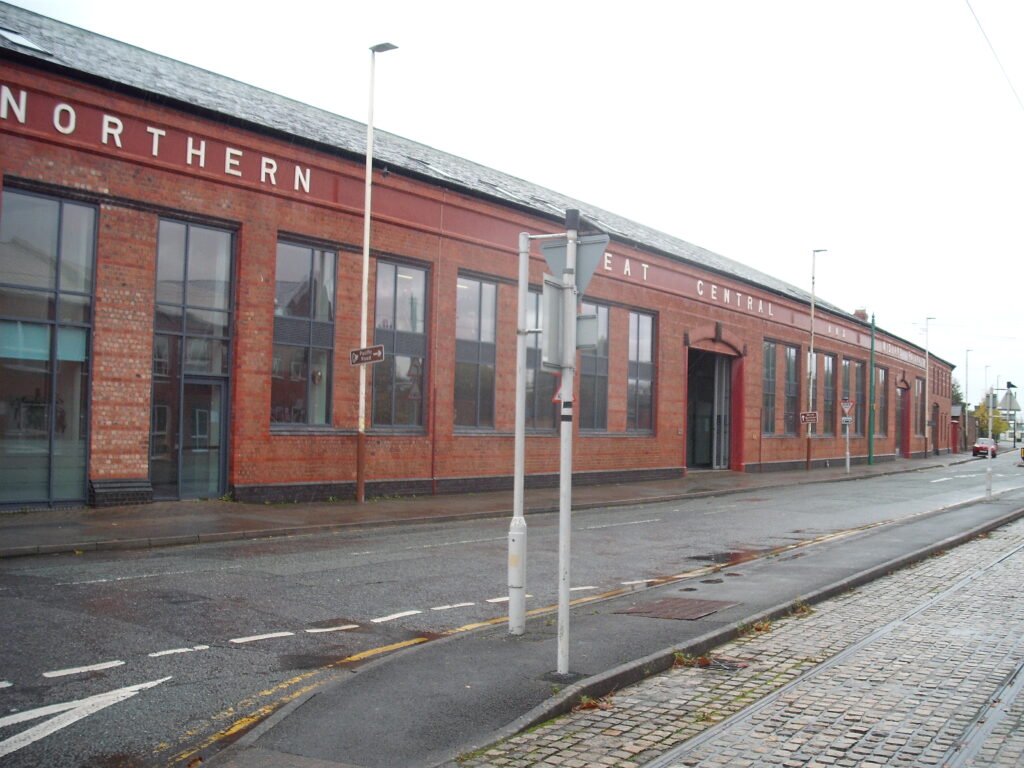 My thanks go to Adam, our organiser, who had clearly put a lot of effort in to arranging a fascinating day. Thanks are also due to the helpful people at Network Rail, Merseyrail and Radisson Red.