Friday:
A holiday in Spain started in Bilbao. The stations in the centre of town look good. Here's the inside of the broad gauge station and the outside of the metre gauge station next door.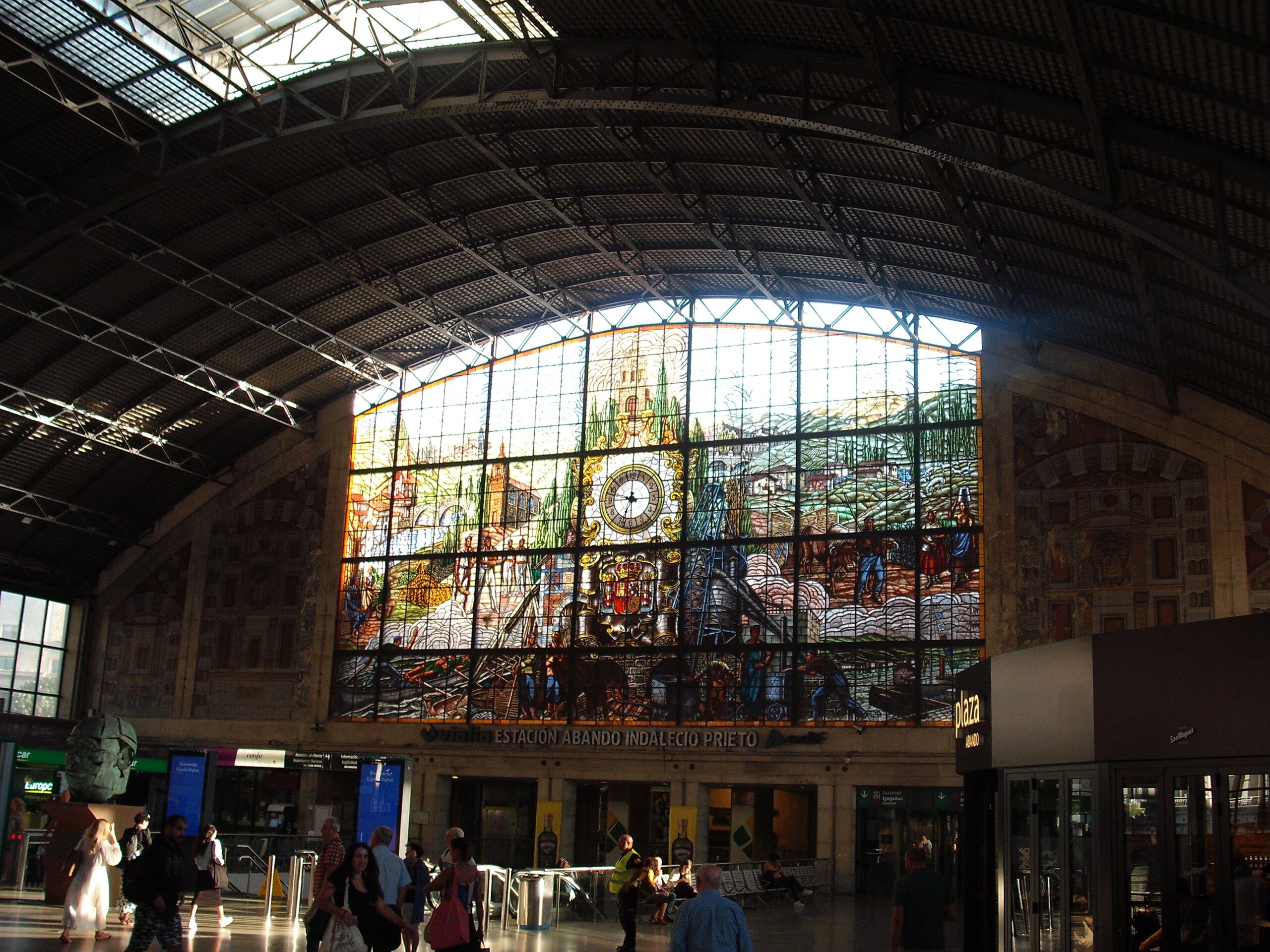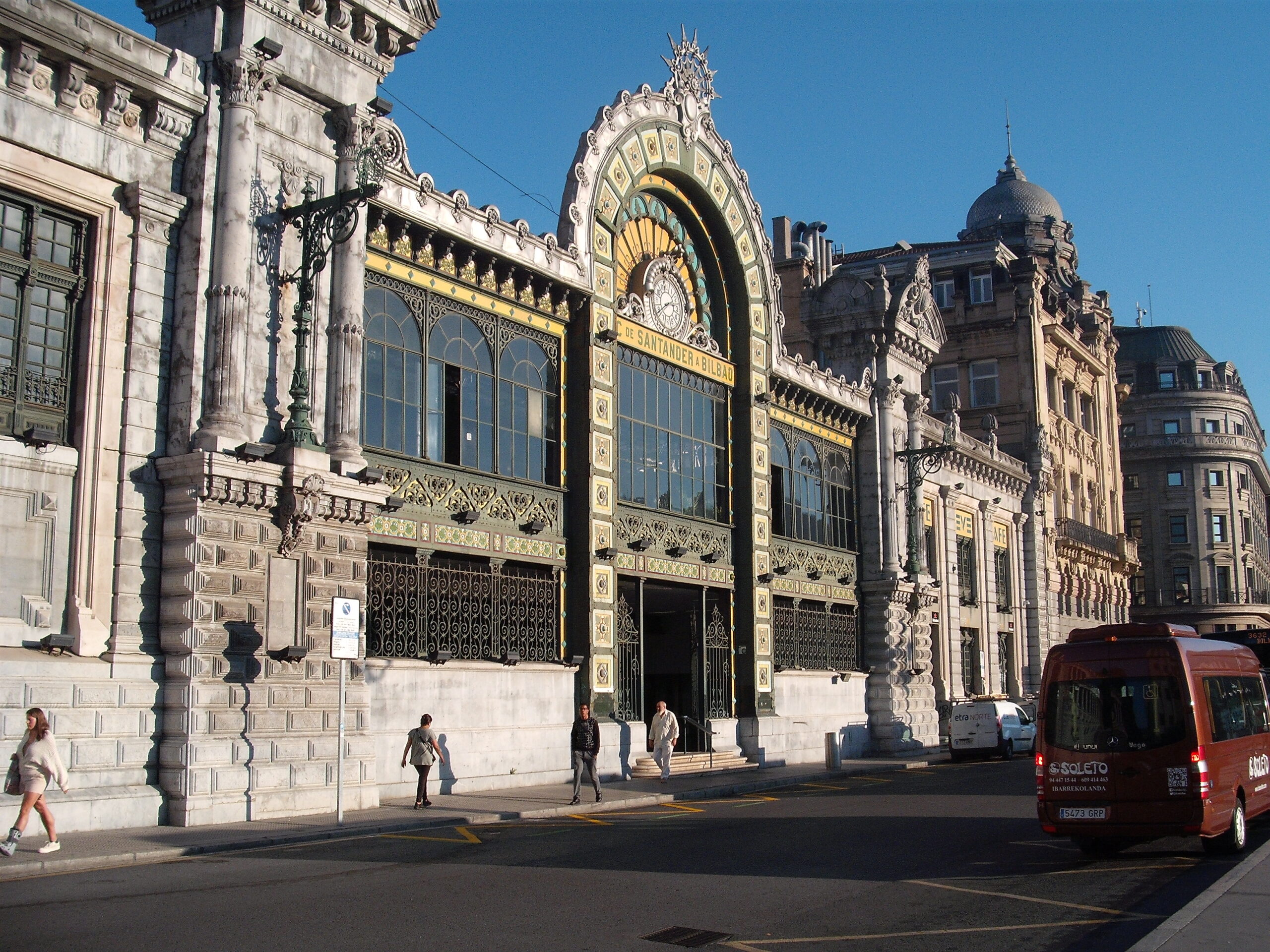 We headed north to the oldest transporter bridge in the world.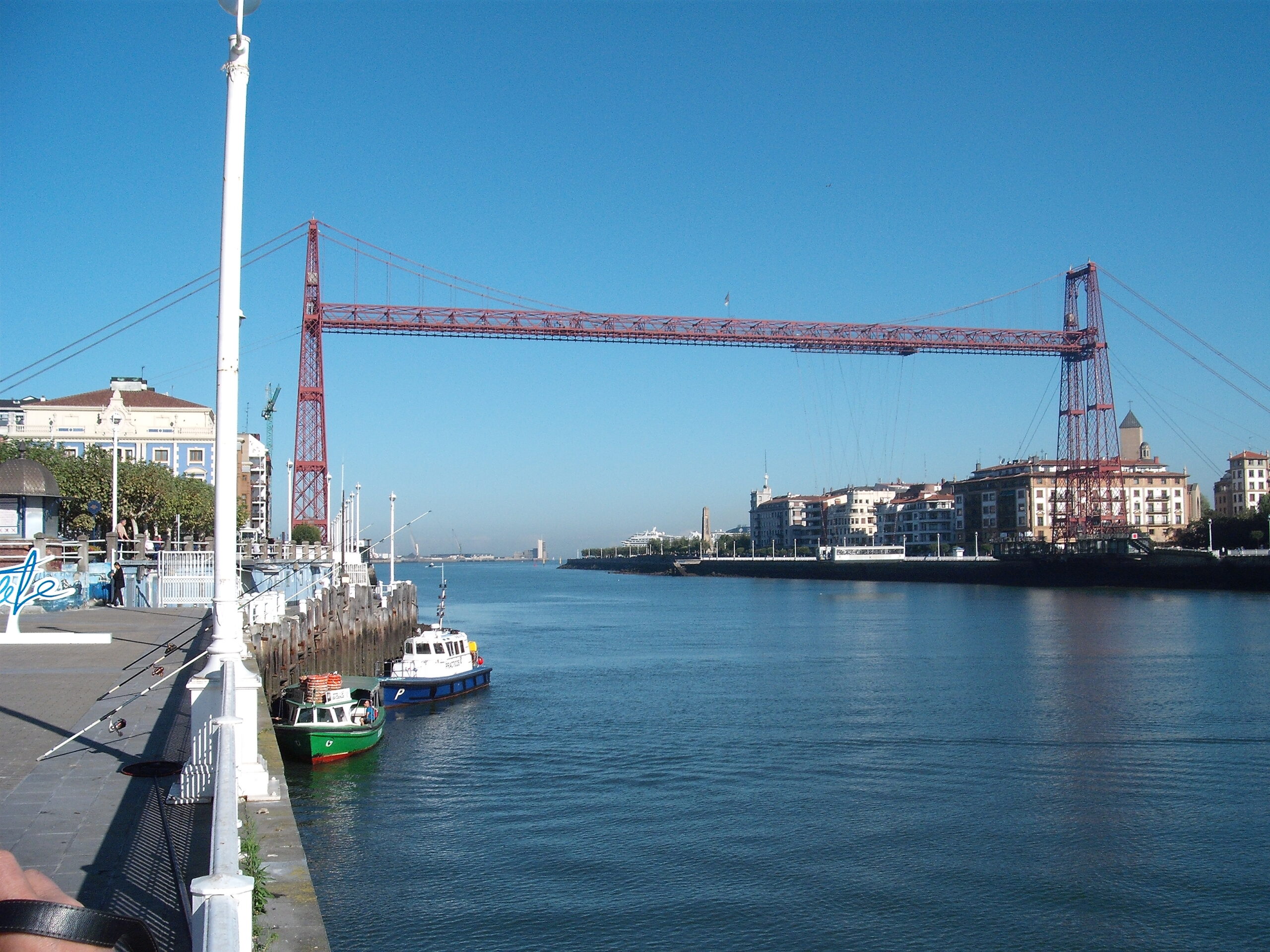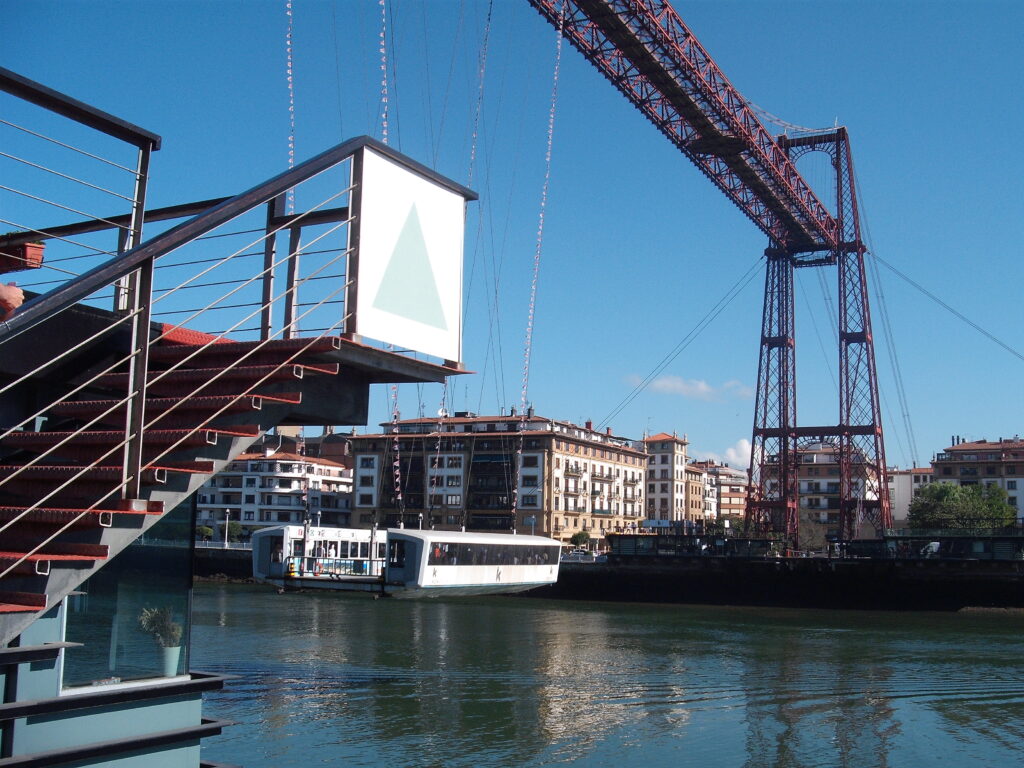 The walkway across the top provides fine views.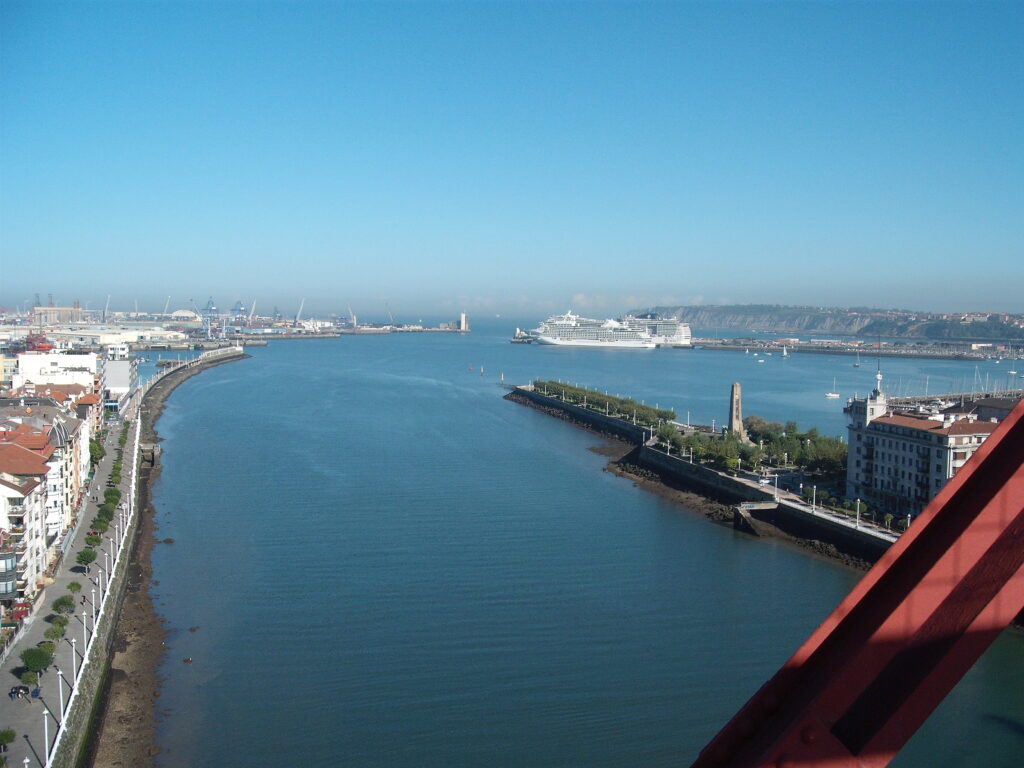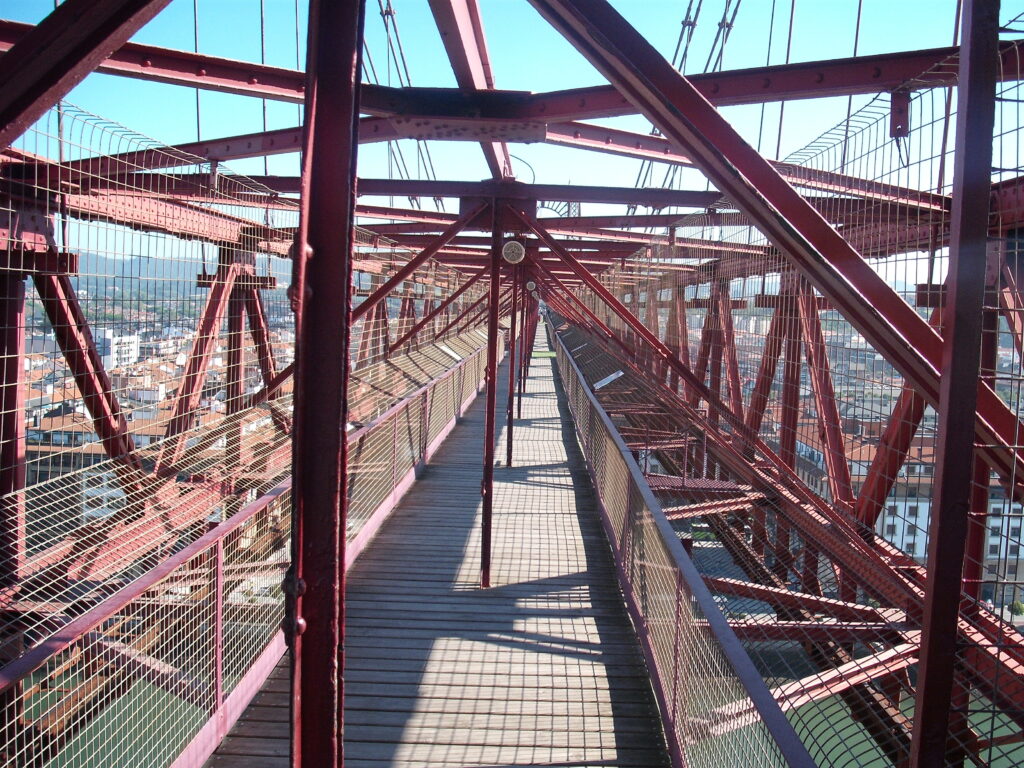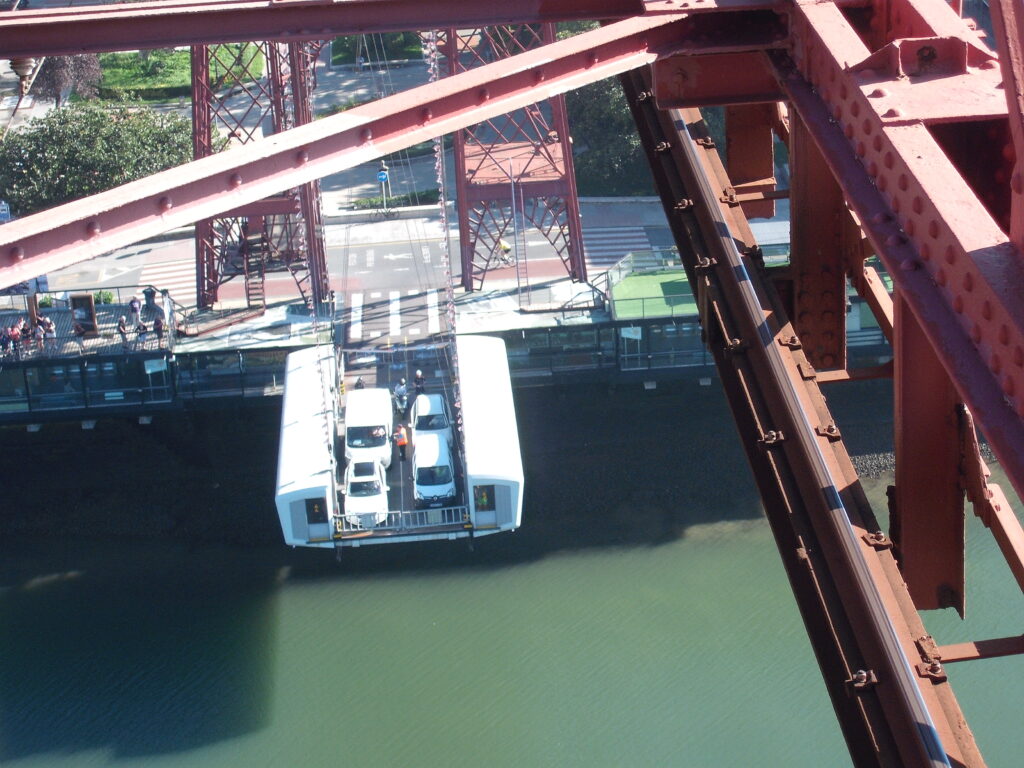 Next, on to the Maritime Museum. Here are a few of the outside exhibits, I didn't take many pictures of the interesting stuff inside this museum which is hidden underneath a roundabout.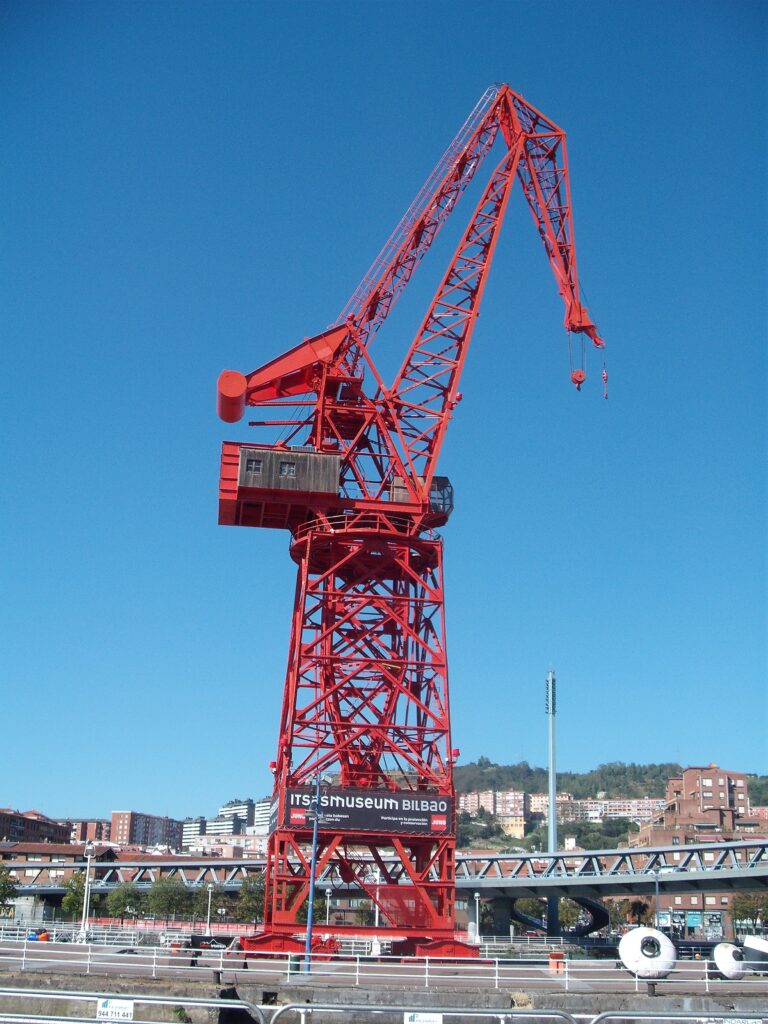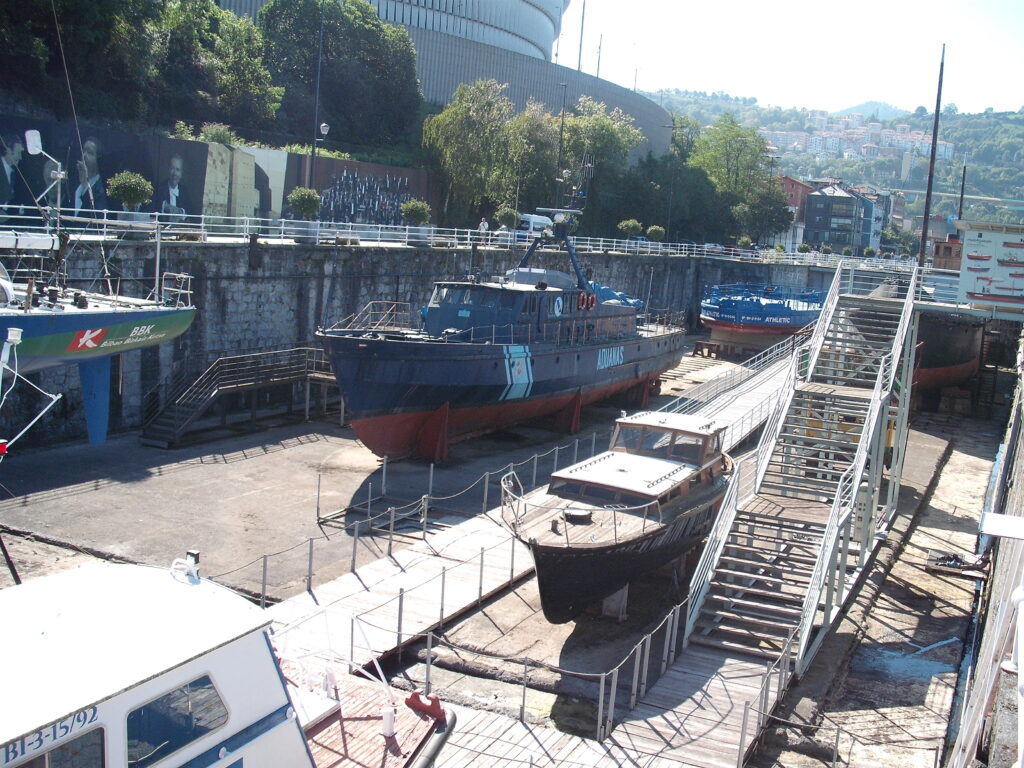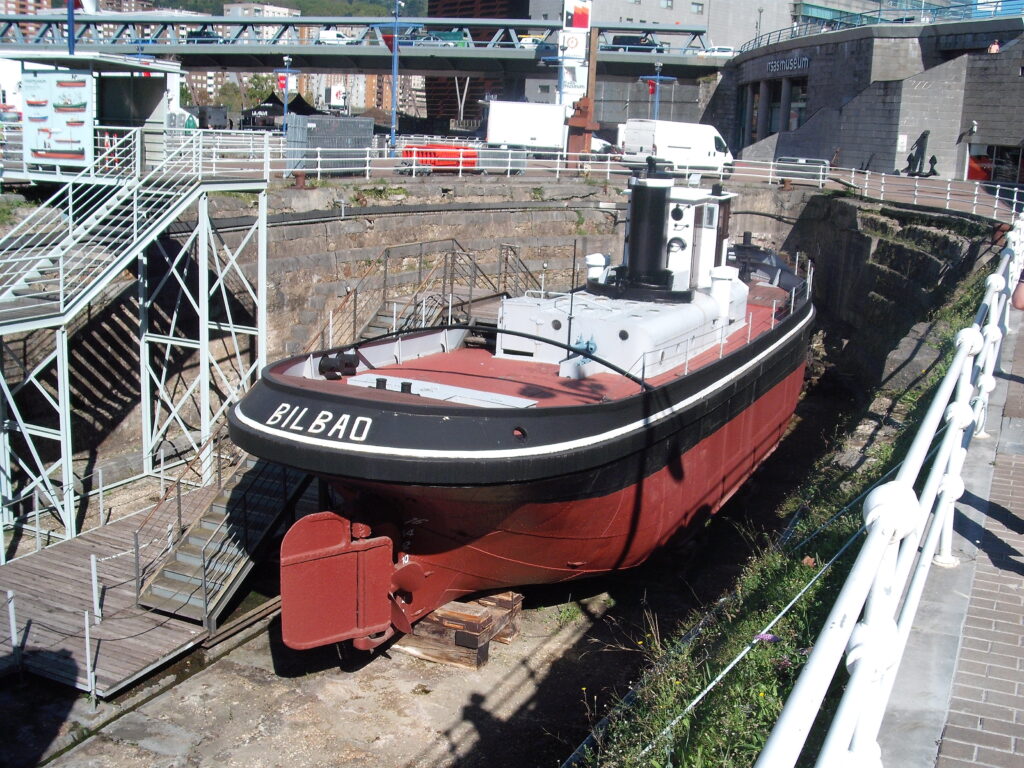 A little further up-river is the world famous Guggenheim Museum. Me go in an art gallery? Never!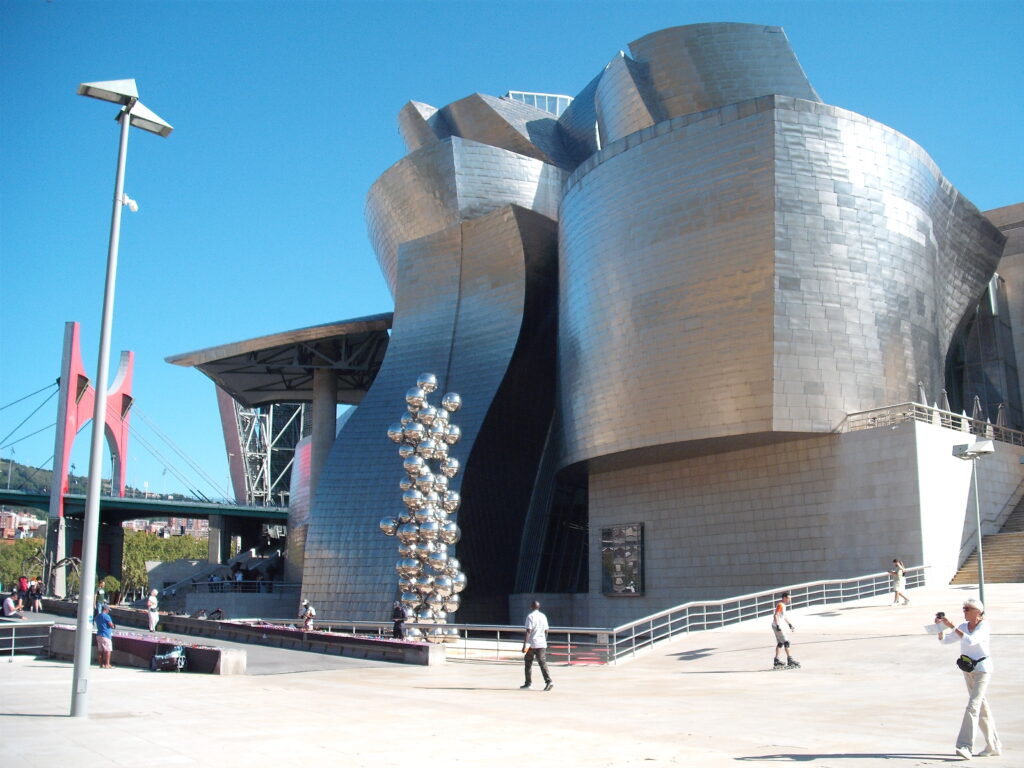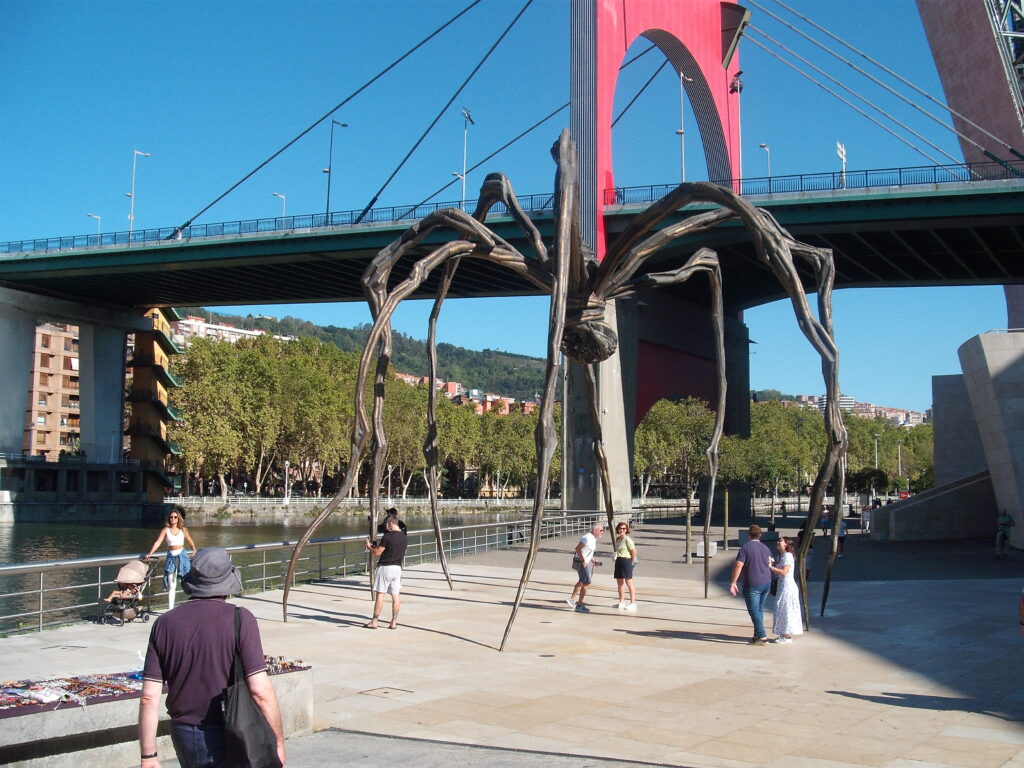 A funicular took us up for views of the city.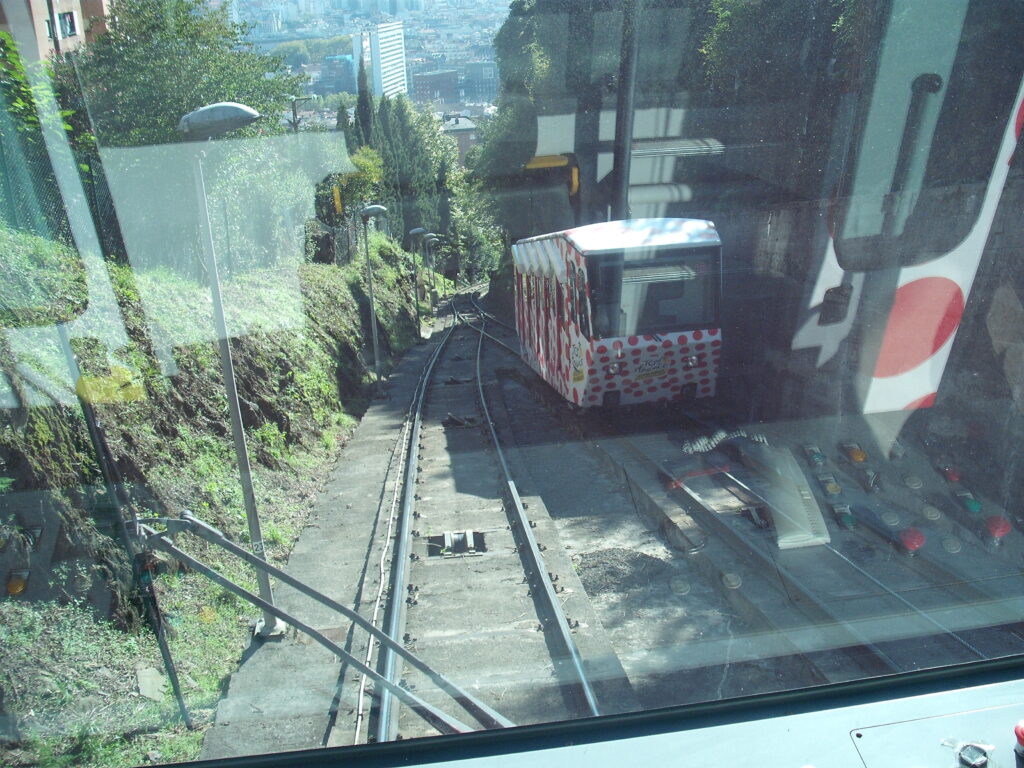 Descending back to river level we entered the old town where I admired this Art Deco market hall, said to be the largest indoor food market in the world. It was built in 1929 on the site of a mediaeval market.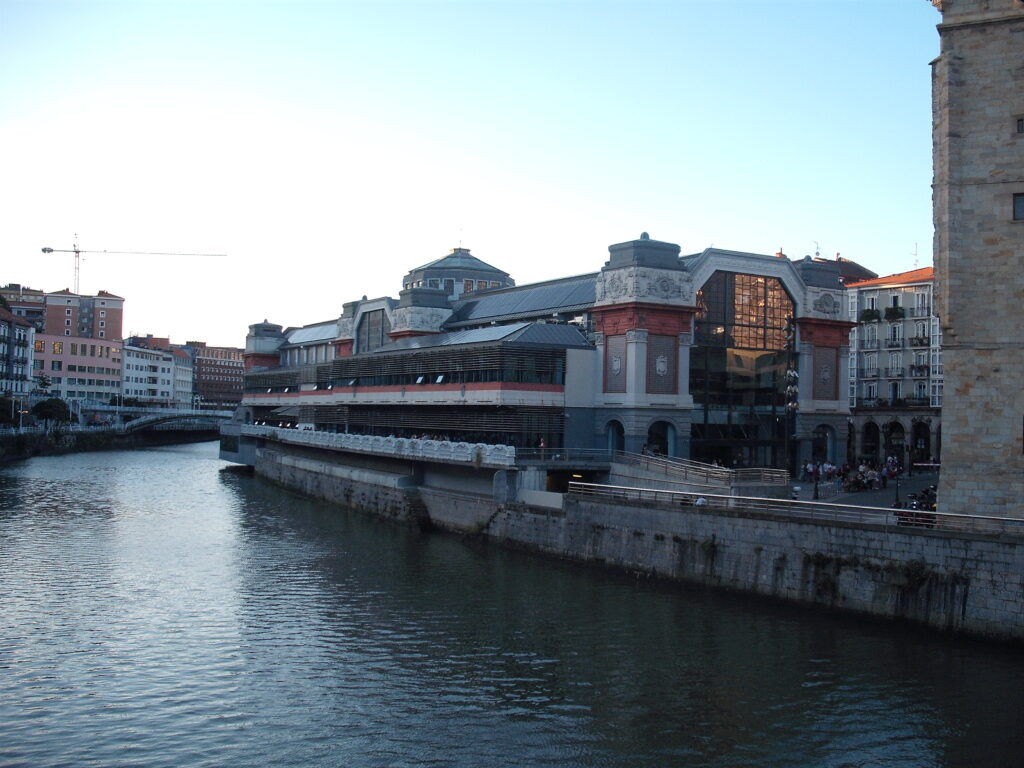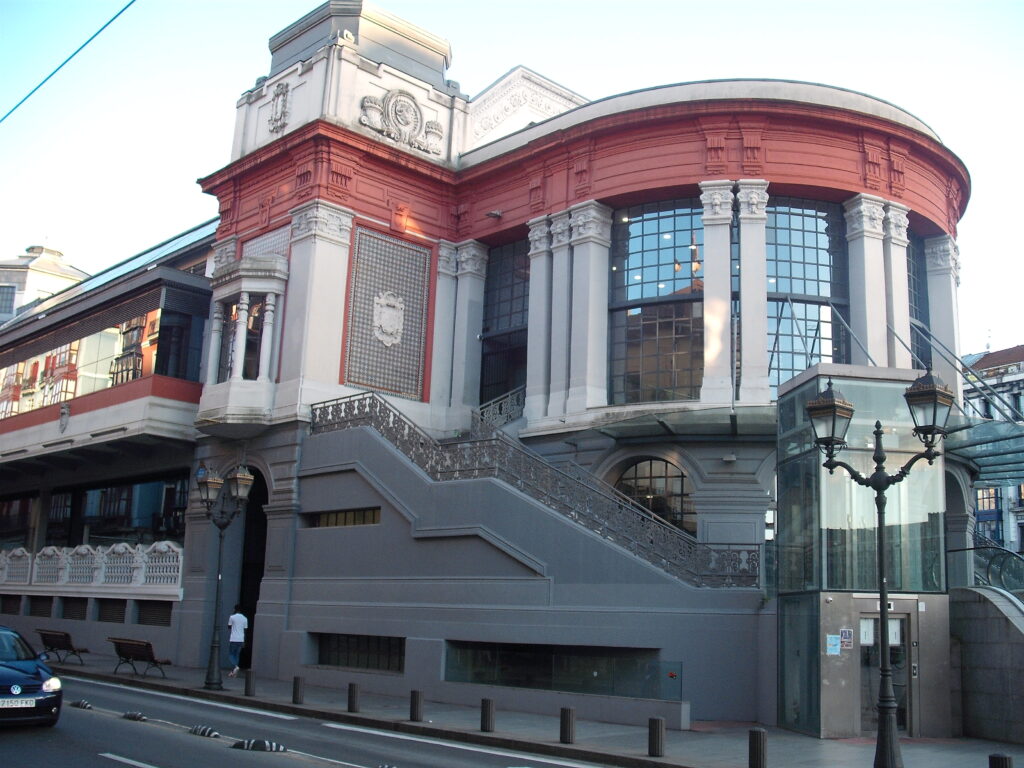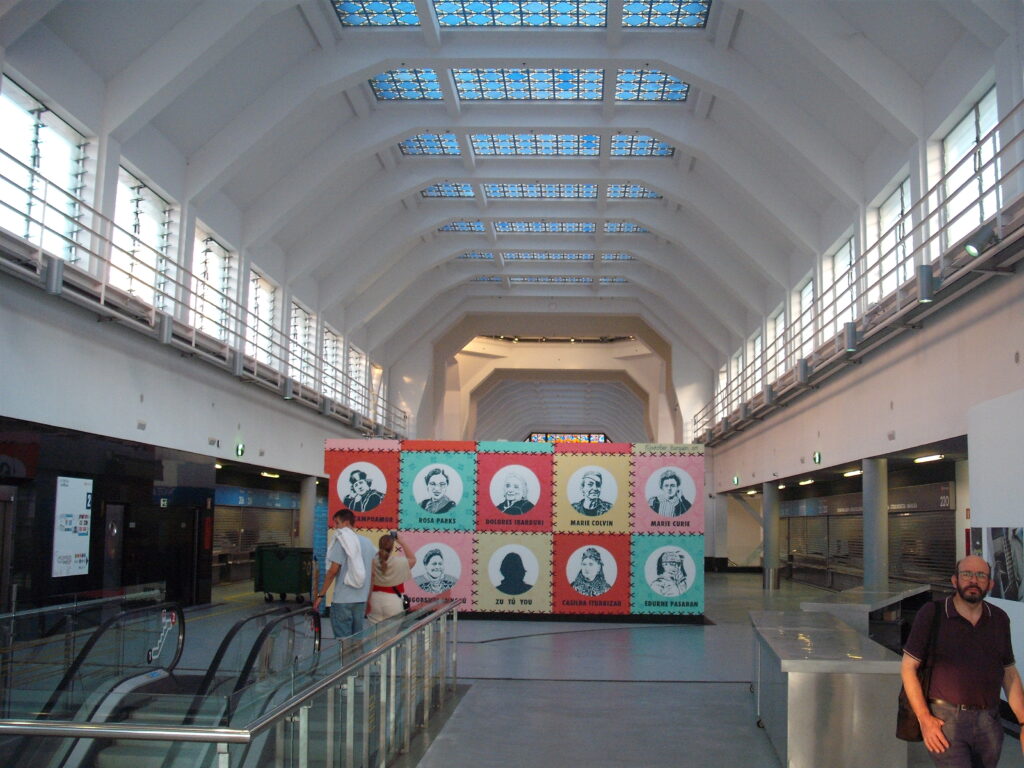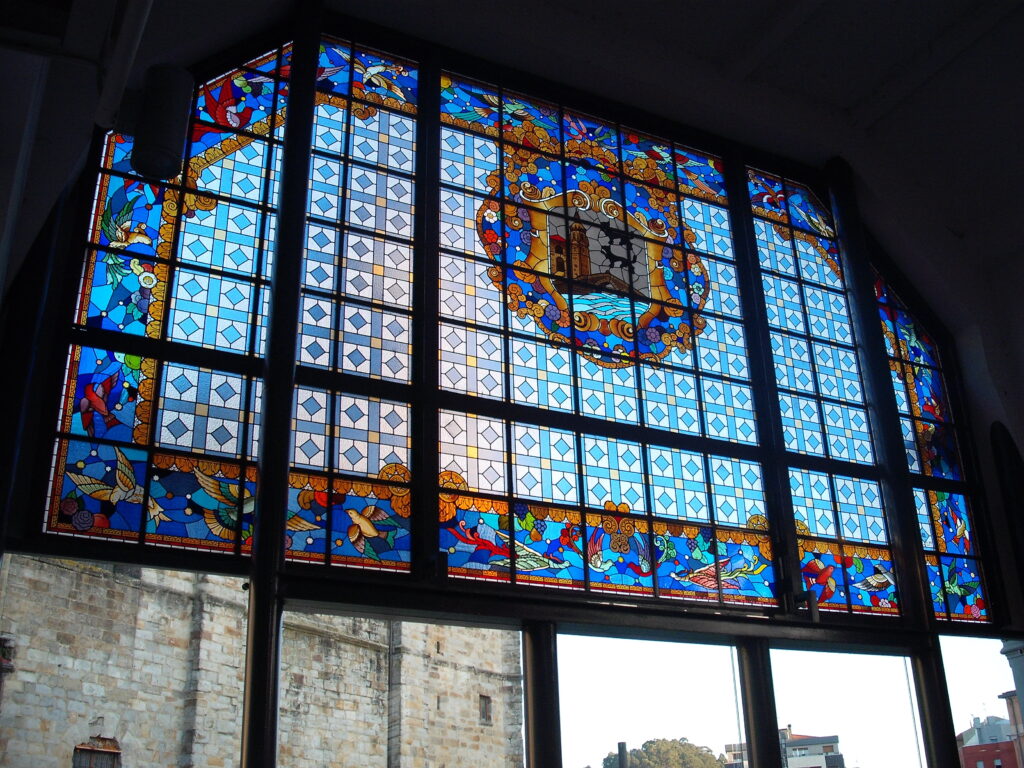 Next to the market is the church of San Anton.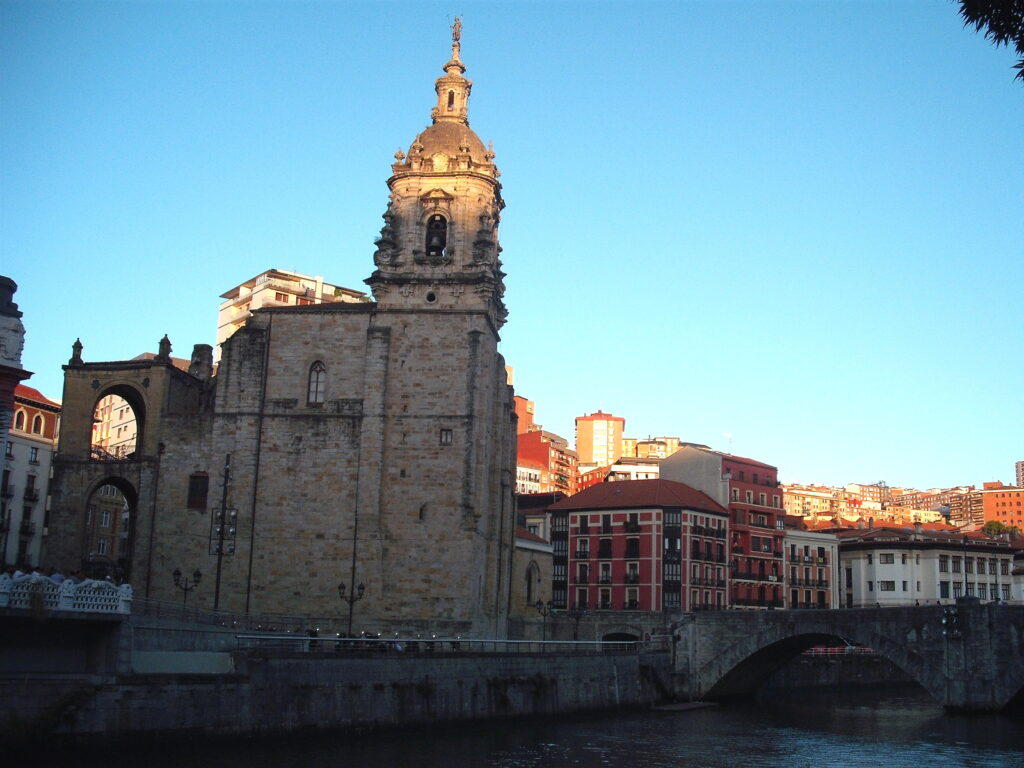 Saturday:
The Euskotren Museum at Azpeitia has a very good collection of exhibits.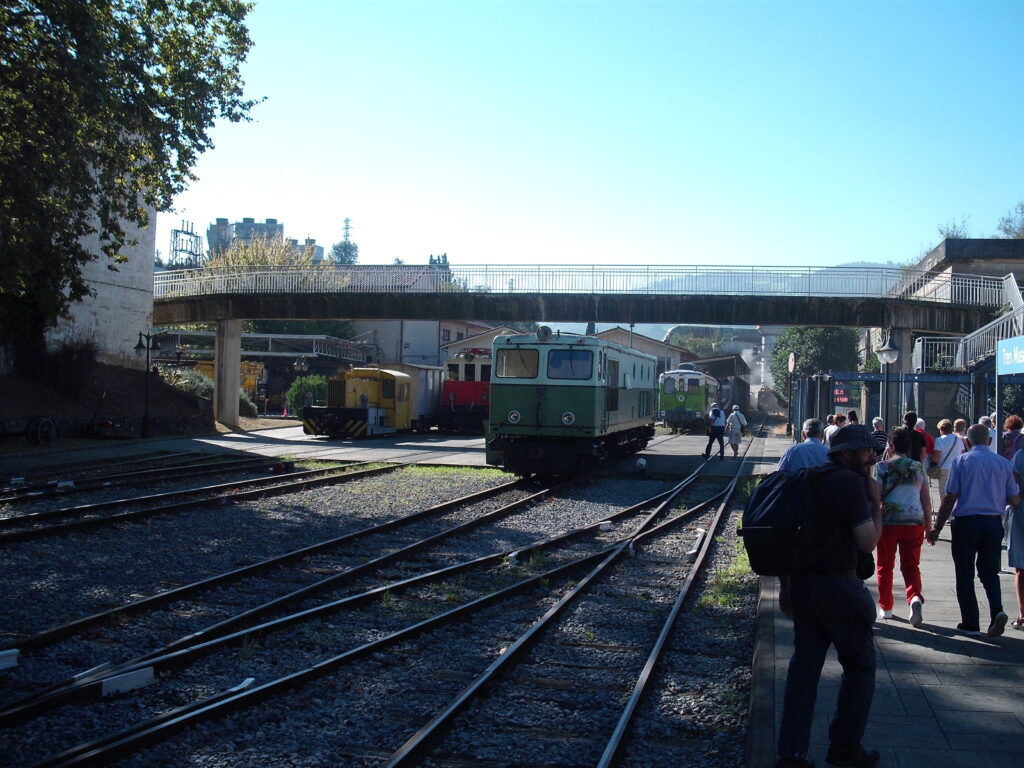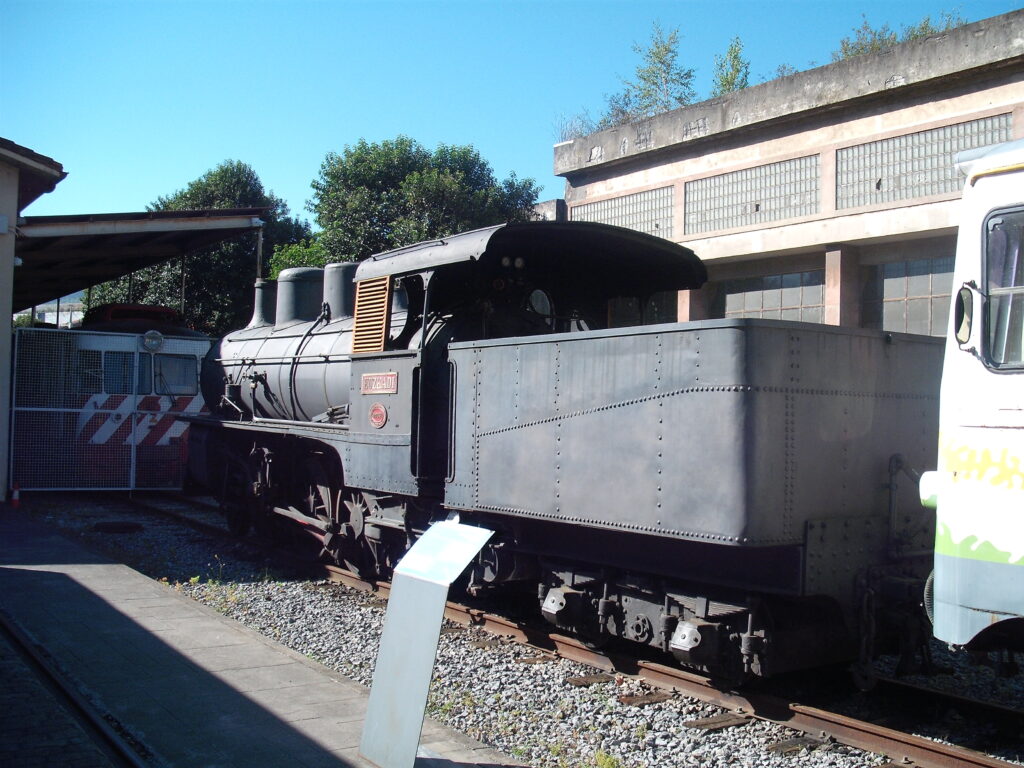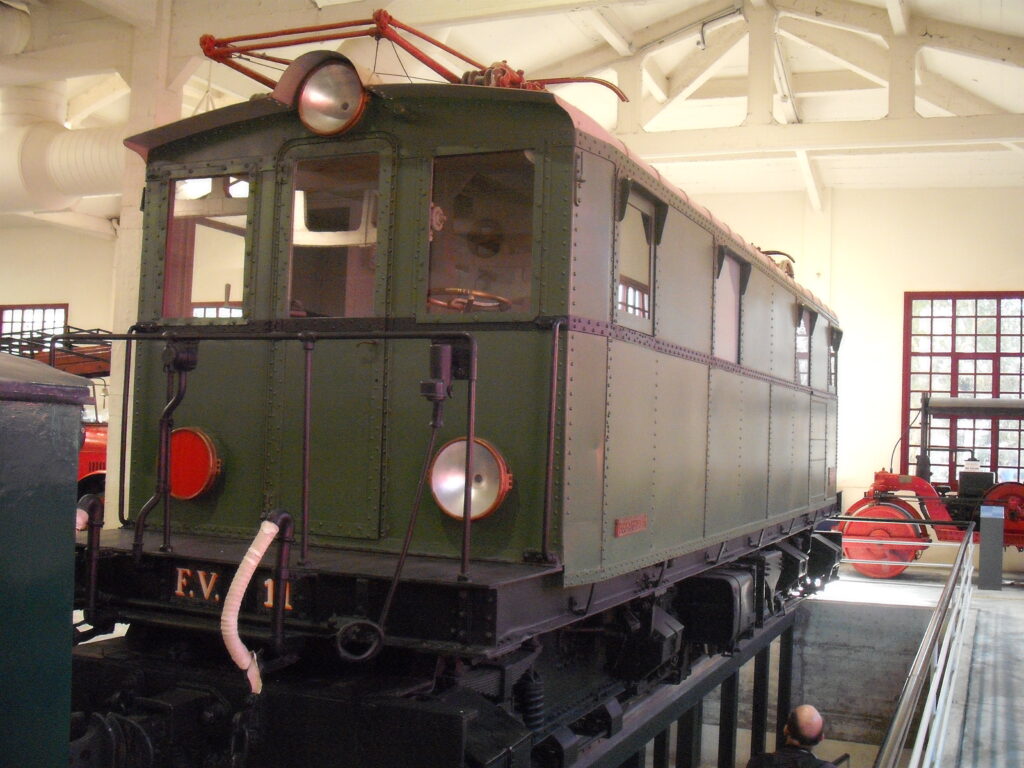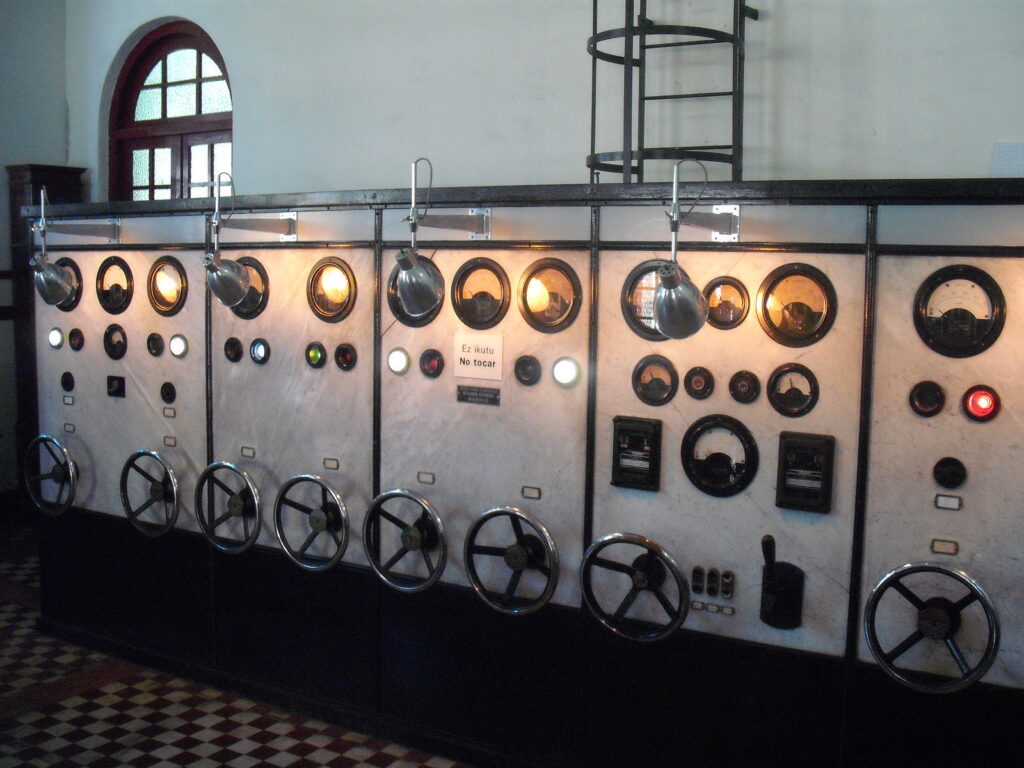 Hang on! Isn't that a familiar shape? Yes, it's a London trolleybus.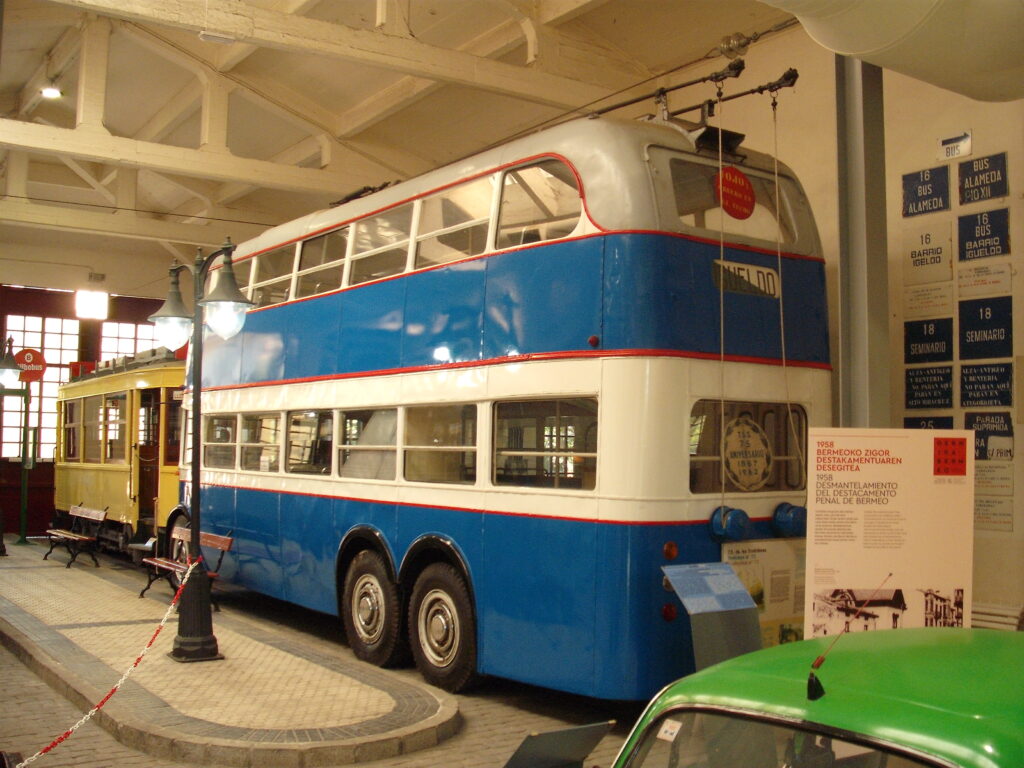 The museum offers steam train rides for a few miles down the valley, we were hauled by this tiny steam engine named "Zugastieta" which had to work hard on the gradients. It was built by Sharp, Stewart & Co of Glasgow, as long ago as 1888.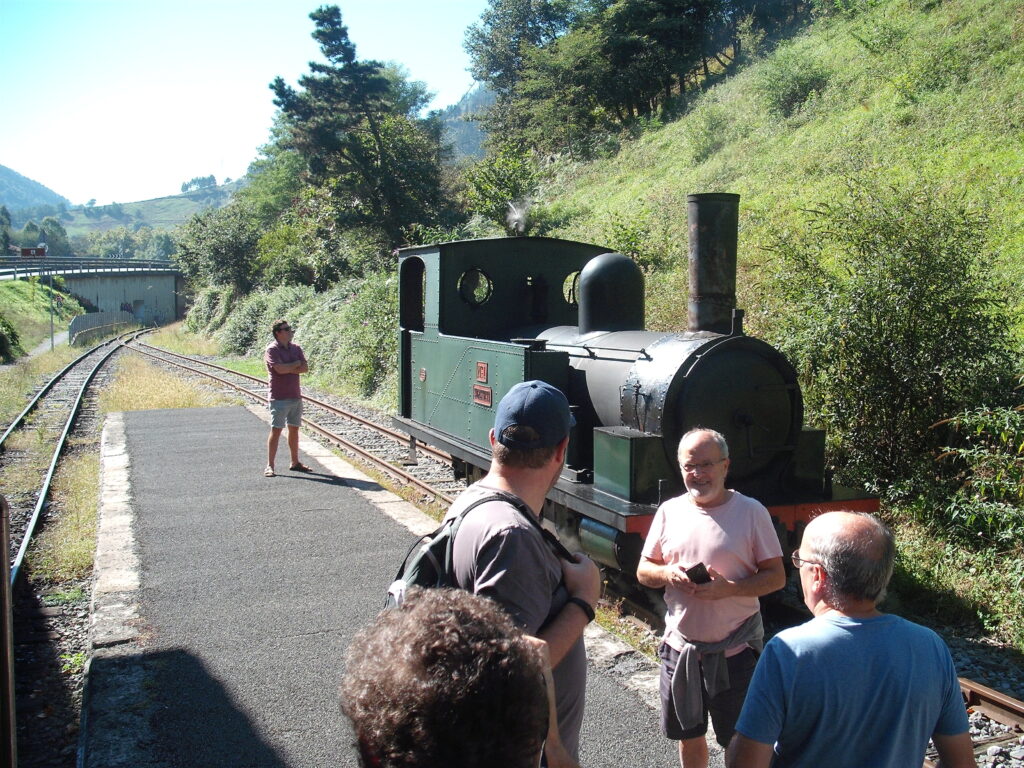 Sunday:
In the centre of Lleida is the Old Cathedral on a heavily fortified hill. (I was pleased to discover there's a lift to save me climbing up.)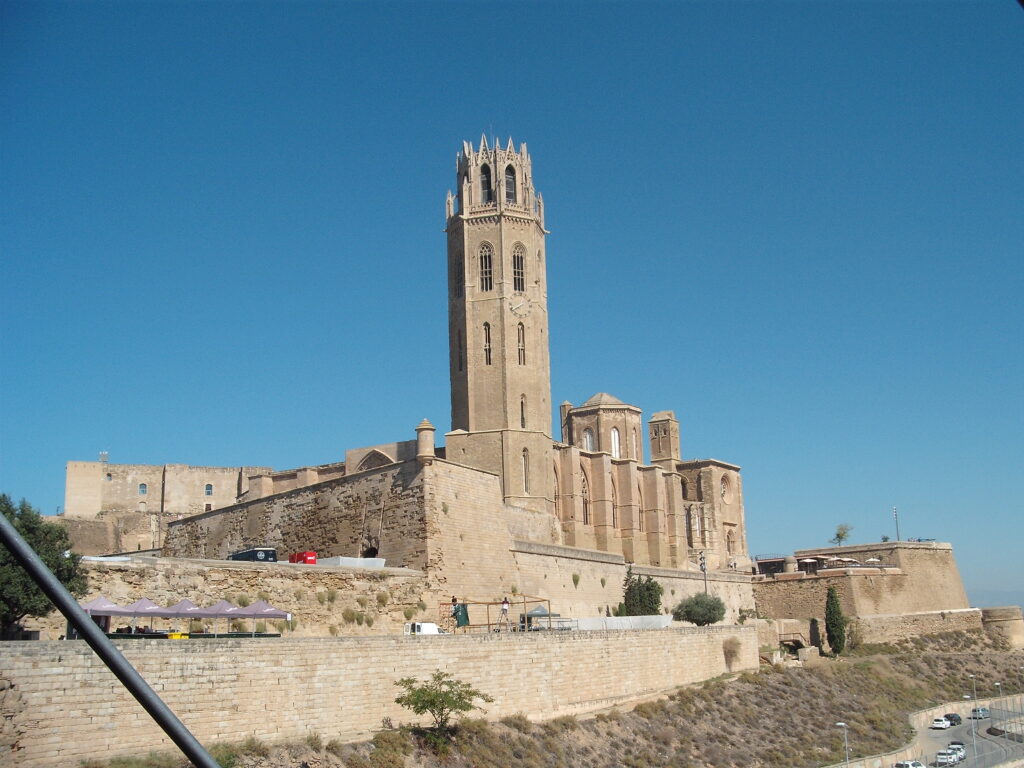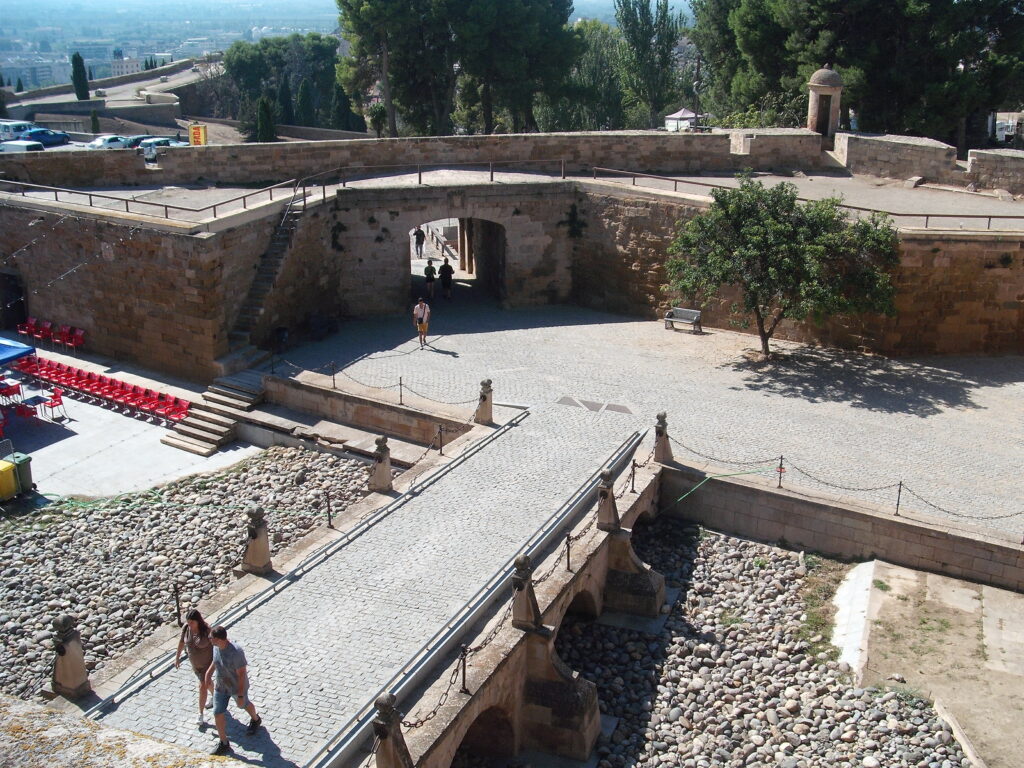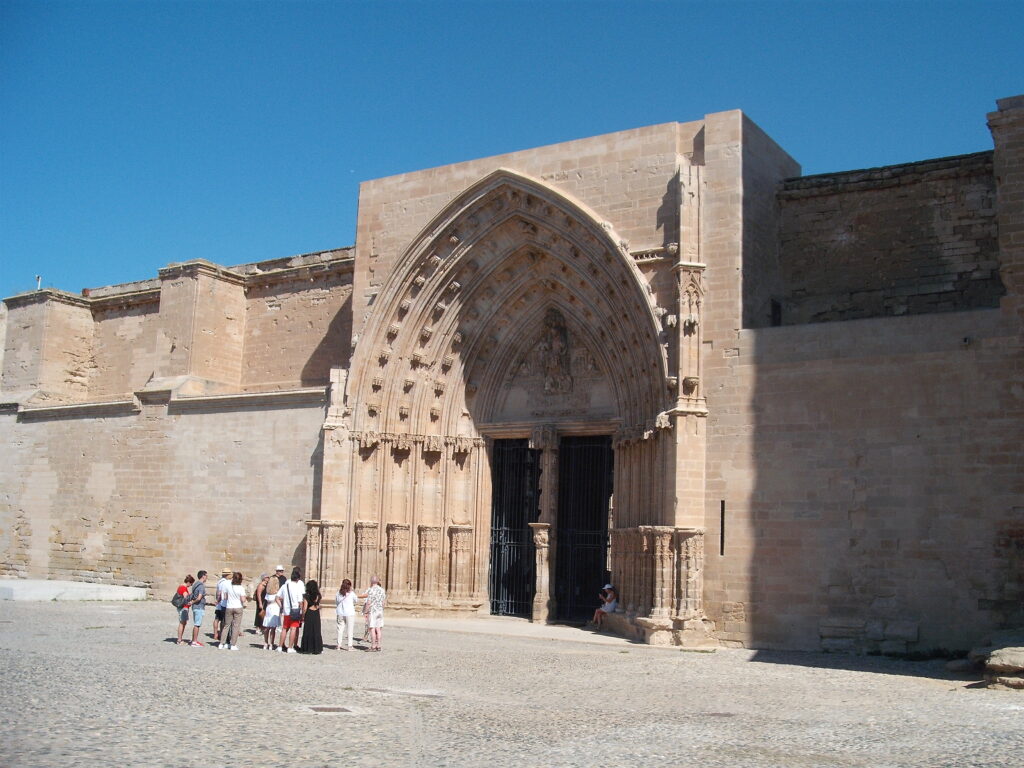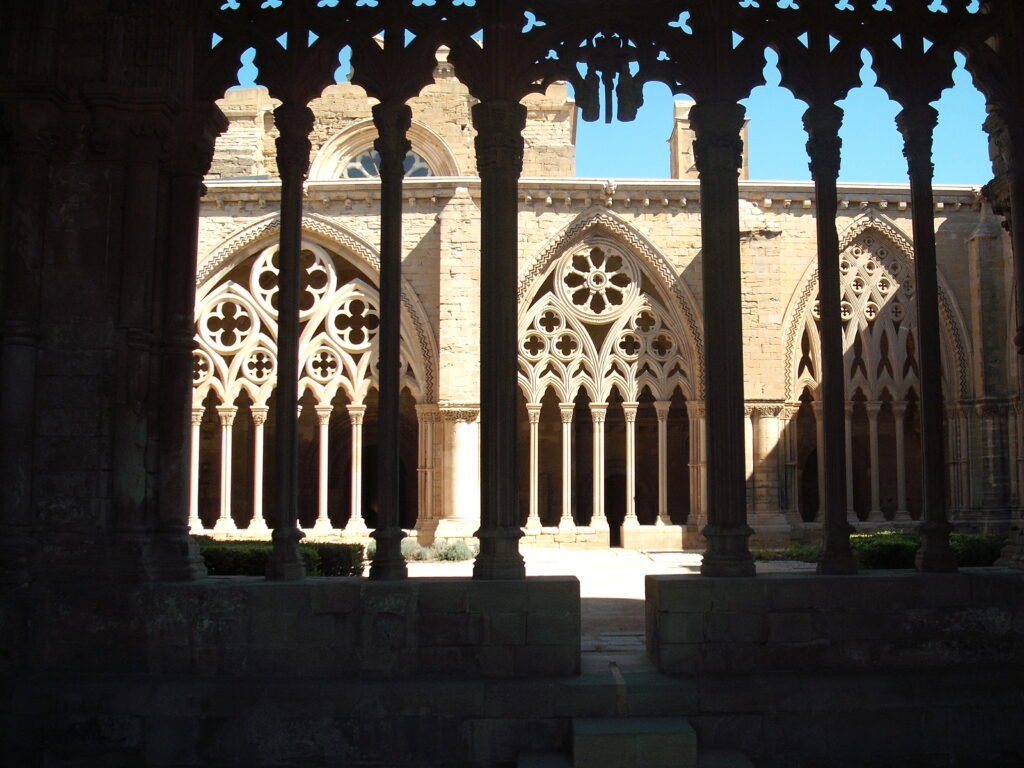 Good views of the city from the top, in the first one here you can see the arched roof of the station which, very unusually, is arched lengthways along the platforms.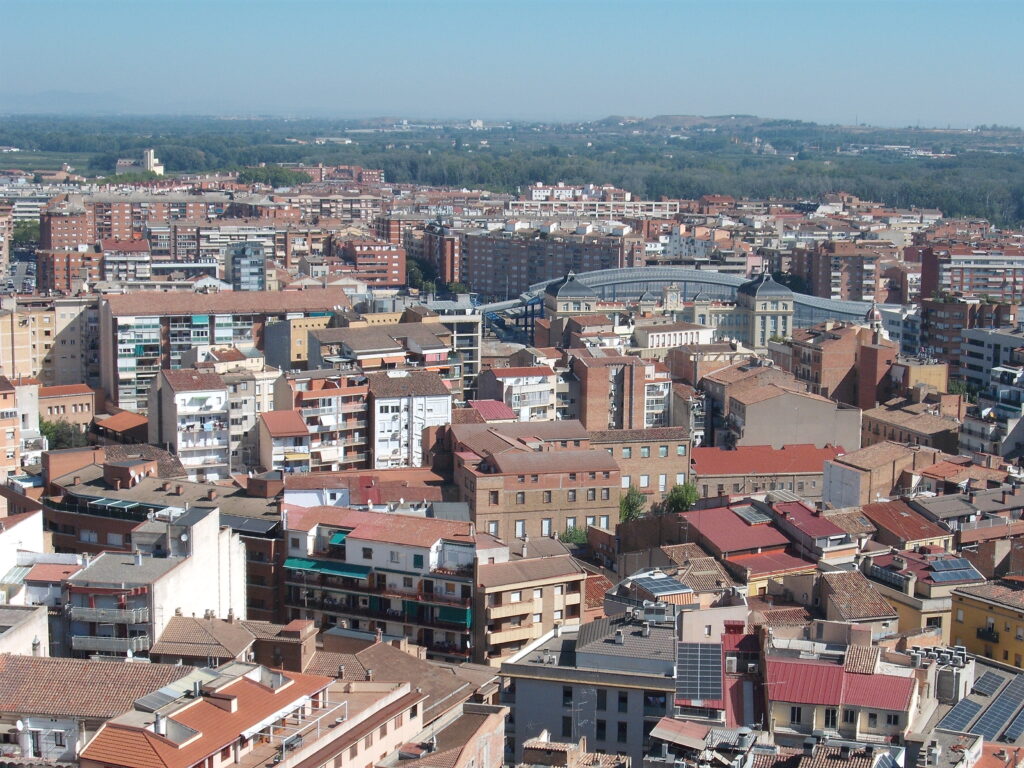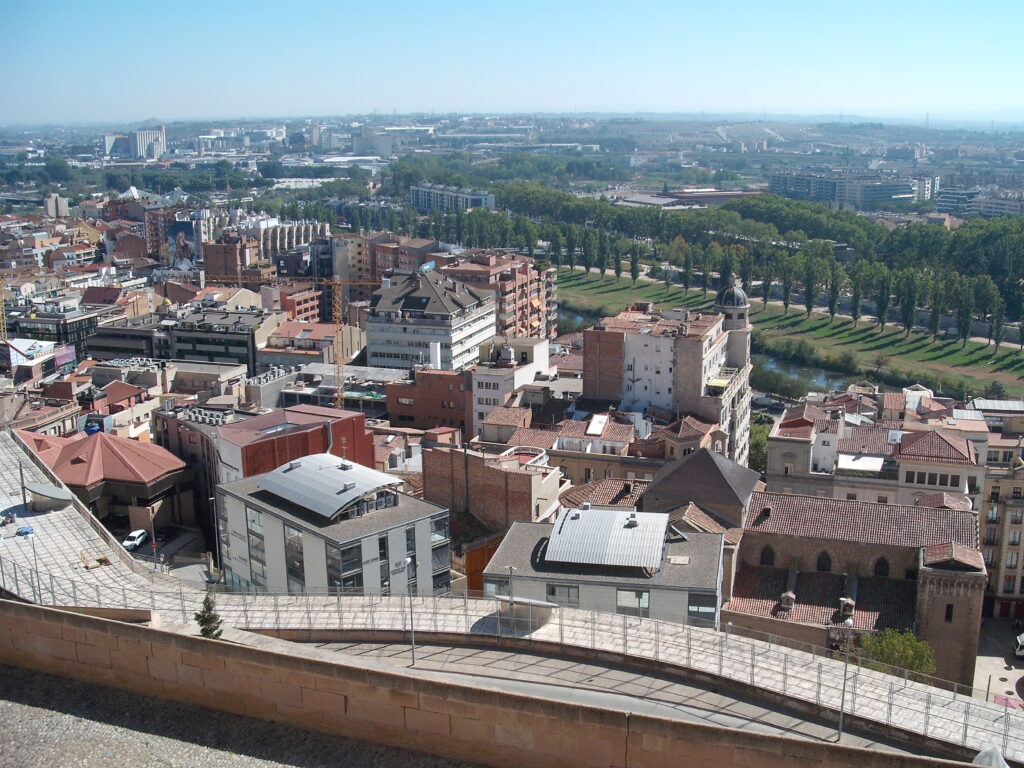 Next, a scenic train ride up into the Pyrenees on the line to La Pobla de Segur.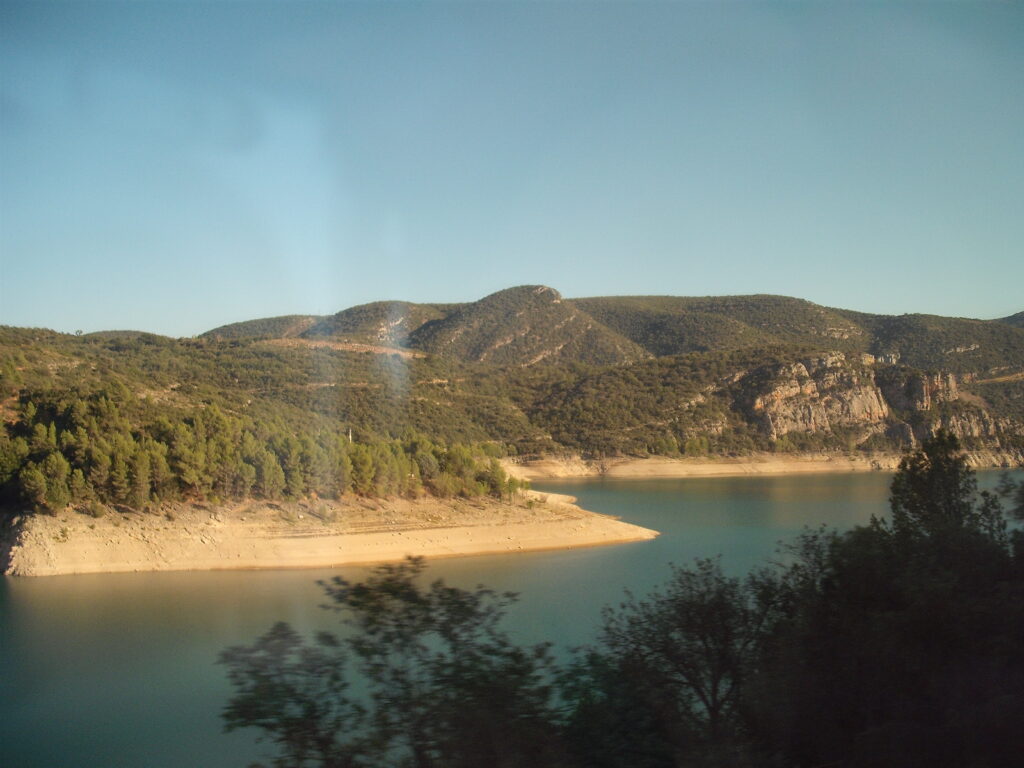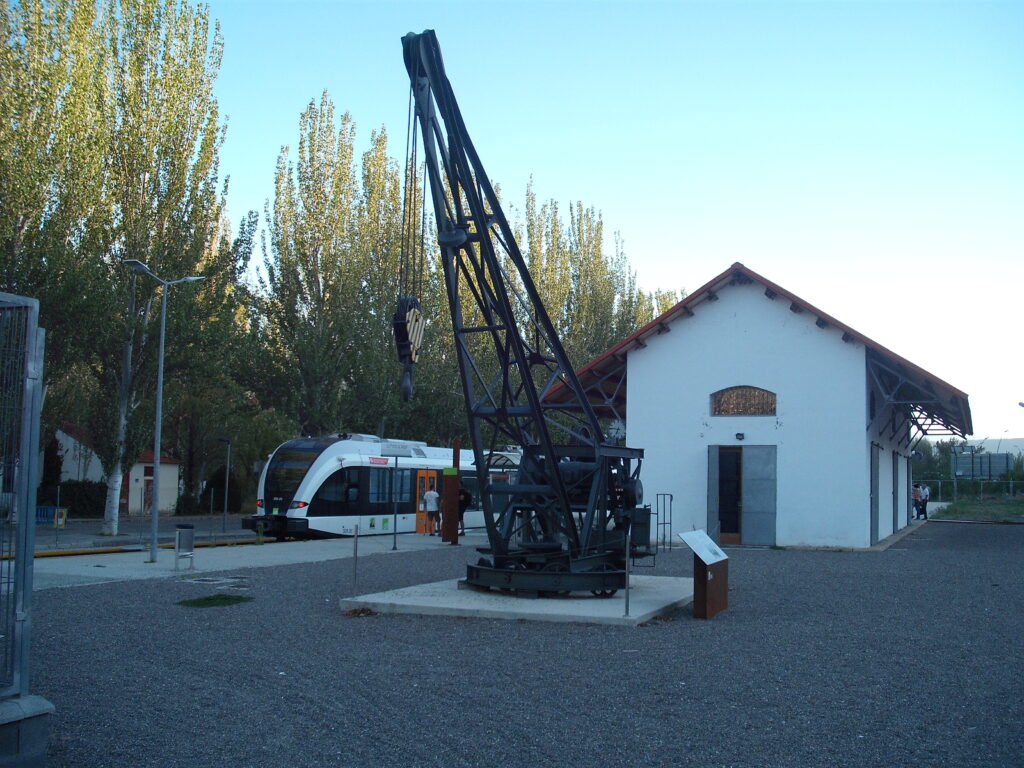 Monday:
If it's Monday it must be Montserrat. We ascended on the rack railway.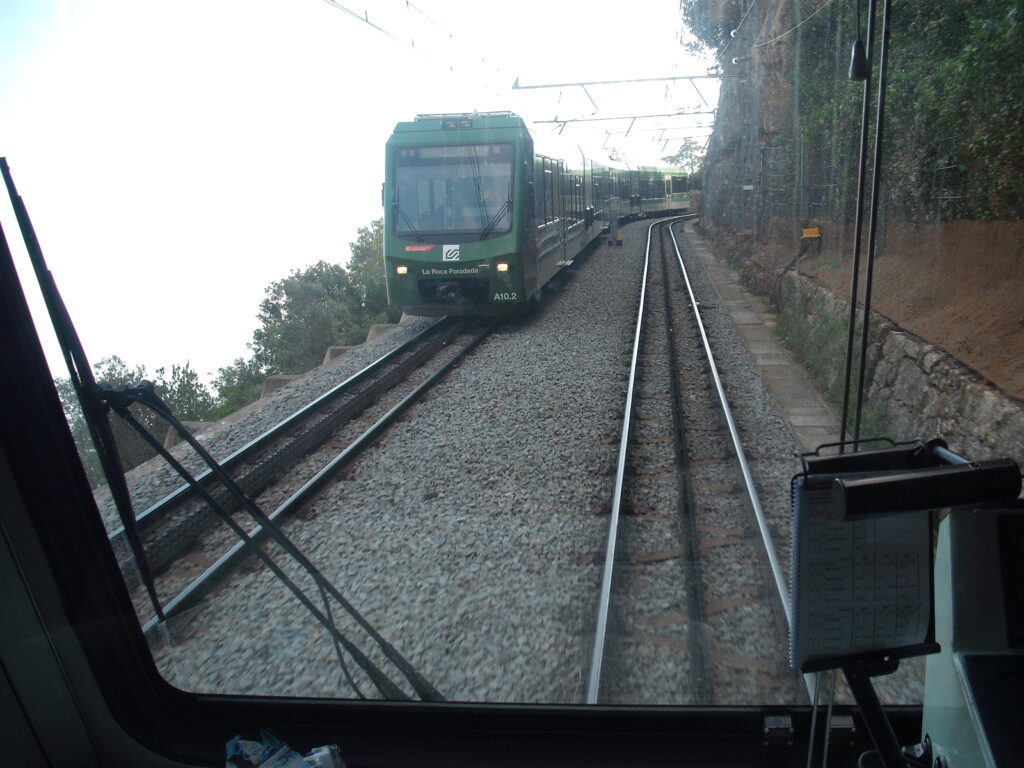 At the top is a tourist trap, I mean monastery, with a number of impressive buildings and views. There were large crowds of tourists, to give an idea of the size of the operation, we ate in one of the restaurants which I noticed advertised seating for 450 people.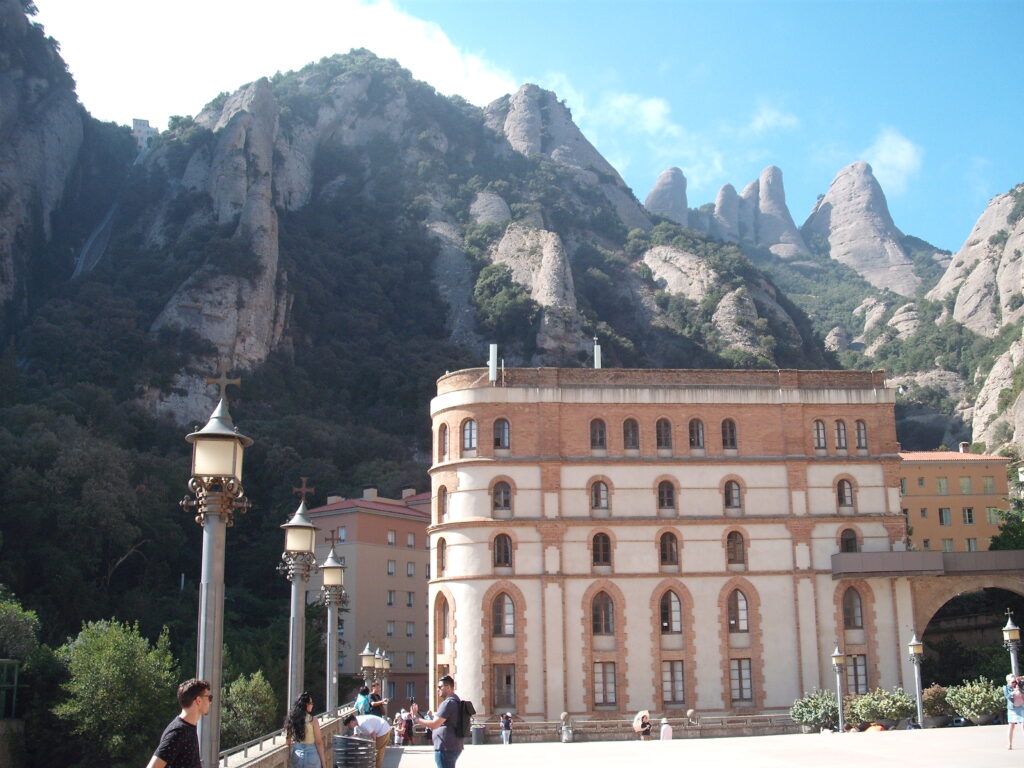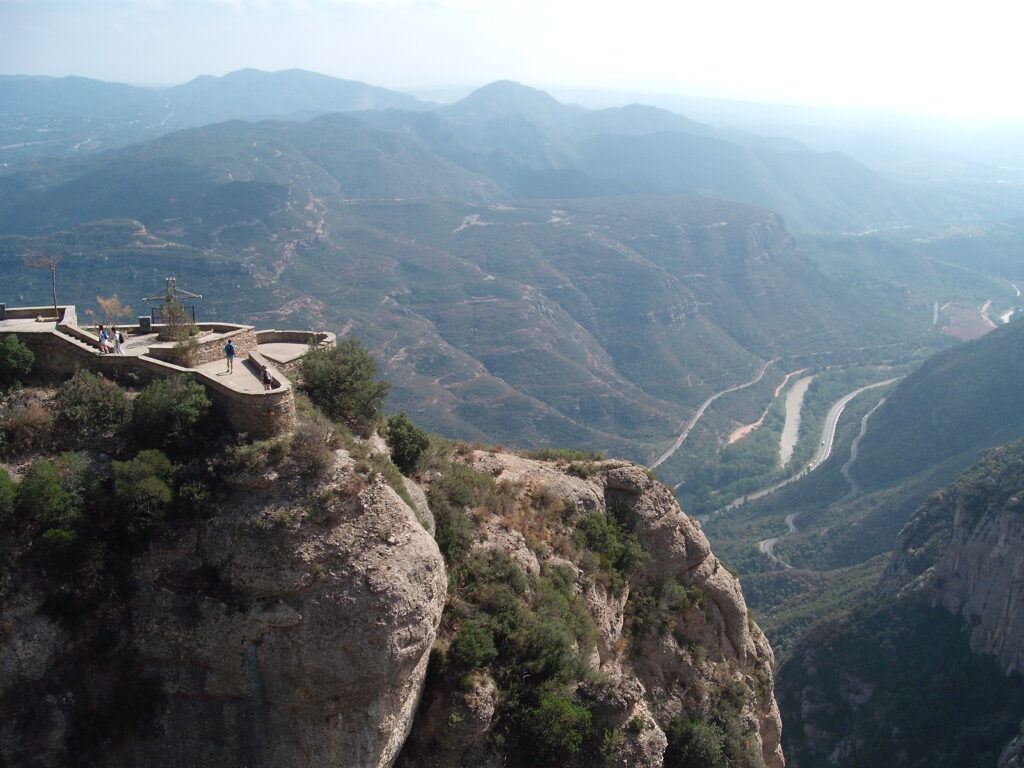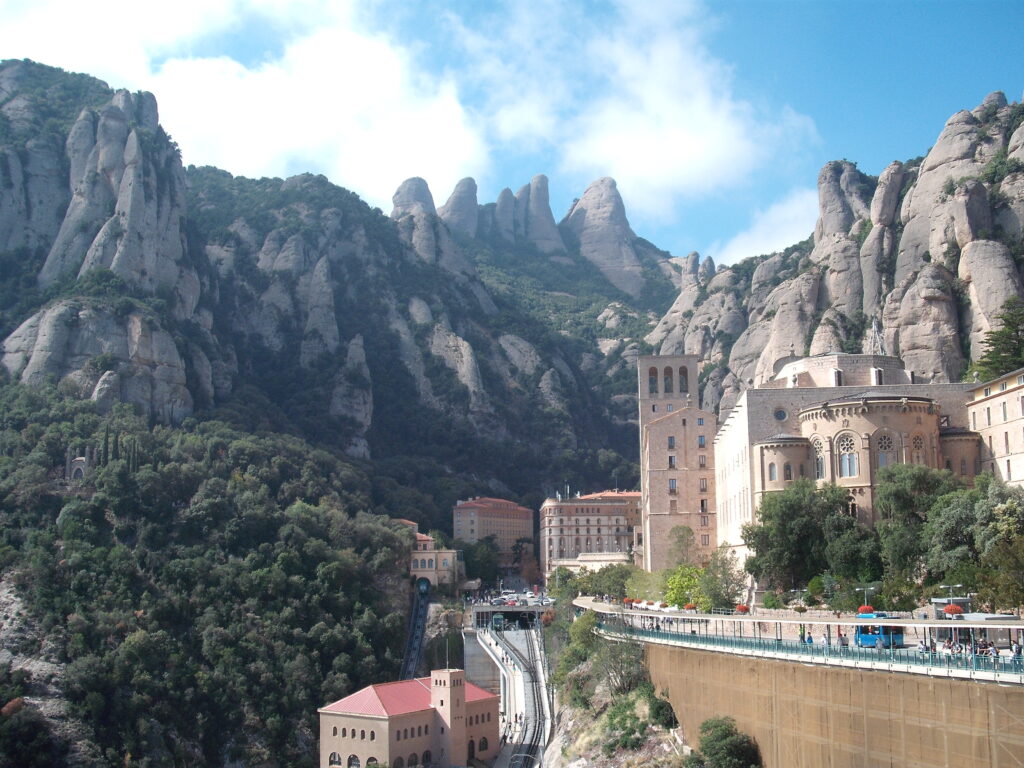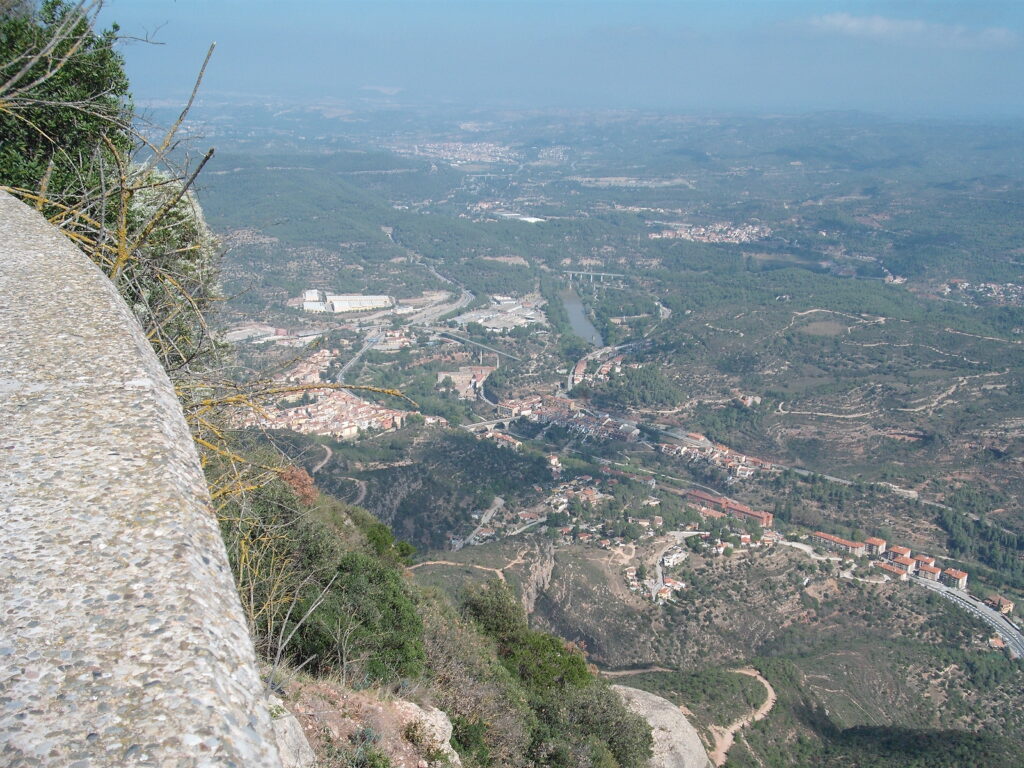 Descent was by the Aeri De Montserrat cable car.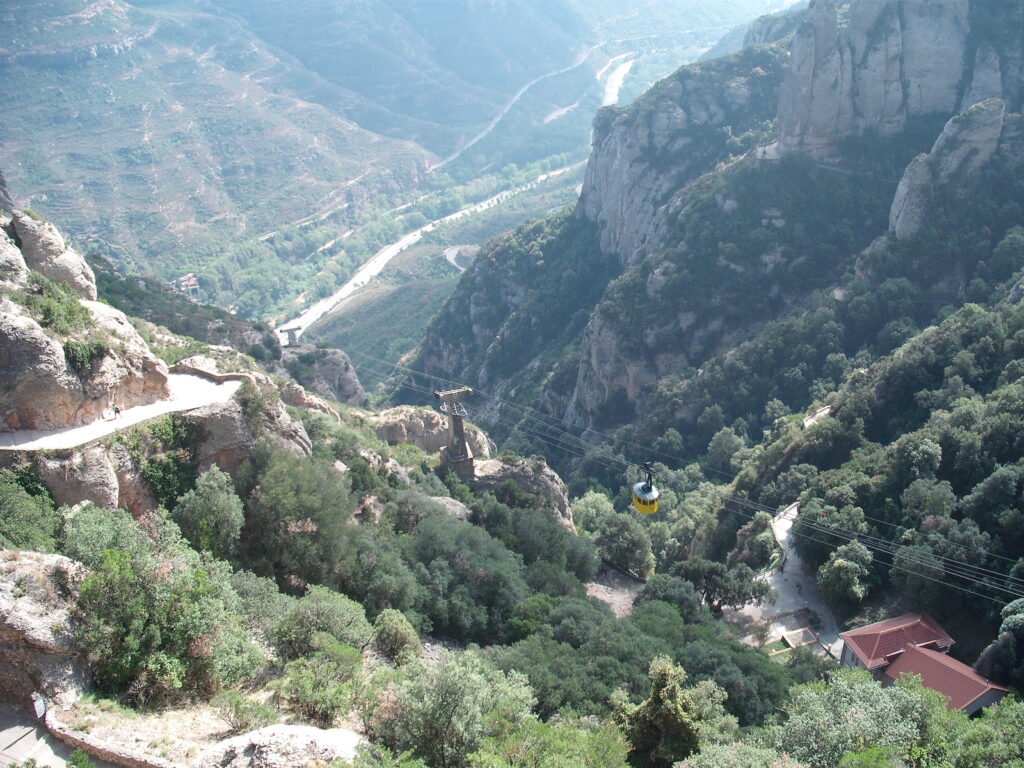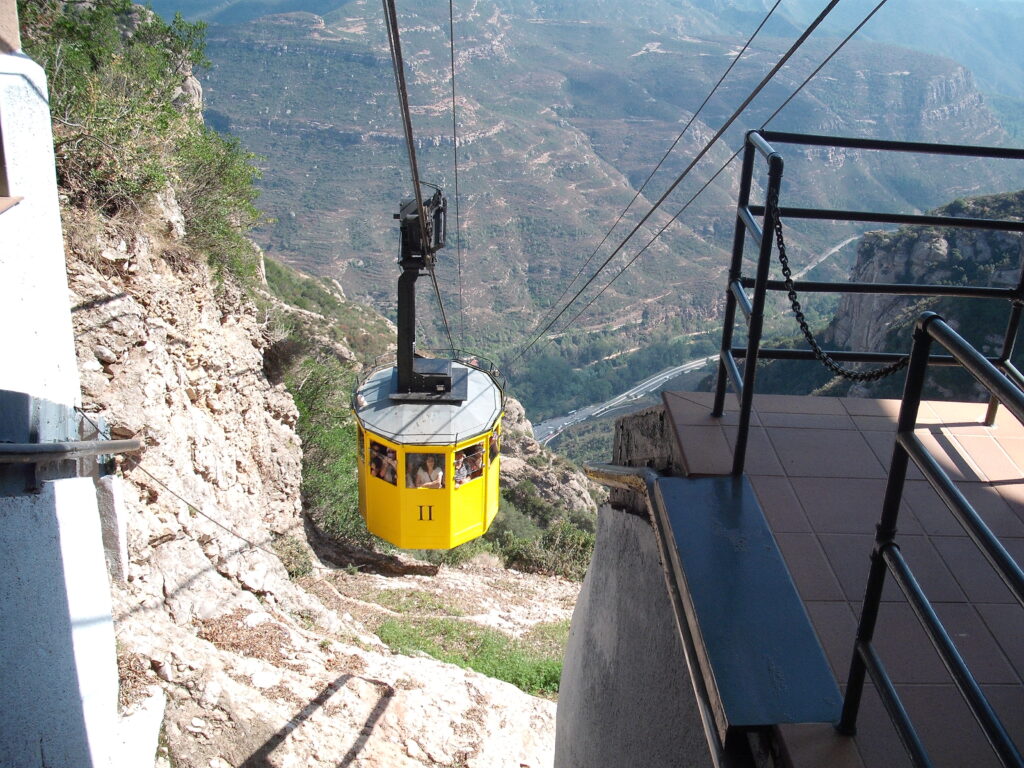 On to Barcelona, and you can't come here without seeing how they're getting on with the Sagrada Familia. Have they finished it yet? No, but by coincidence, four of the towers – representing Matthew, John, Mark and Luke – were completed over the last few days, marking an important step in the construction process.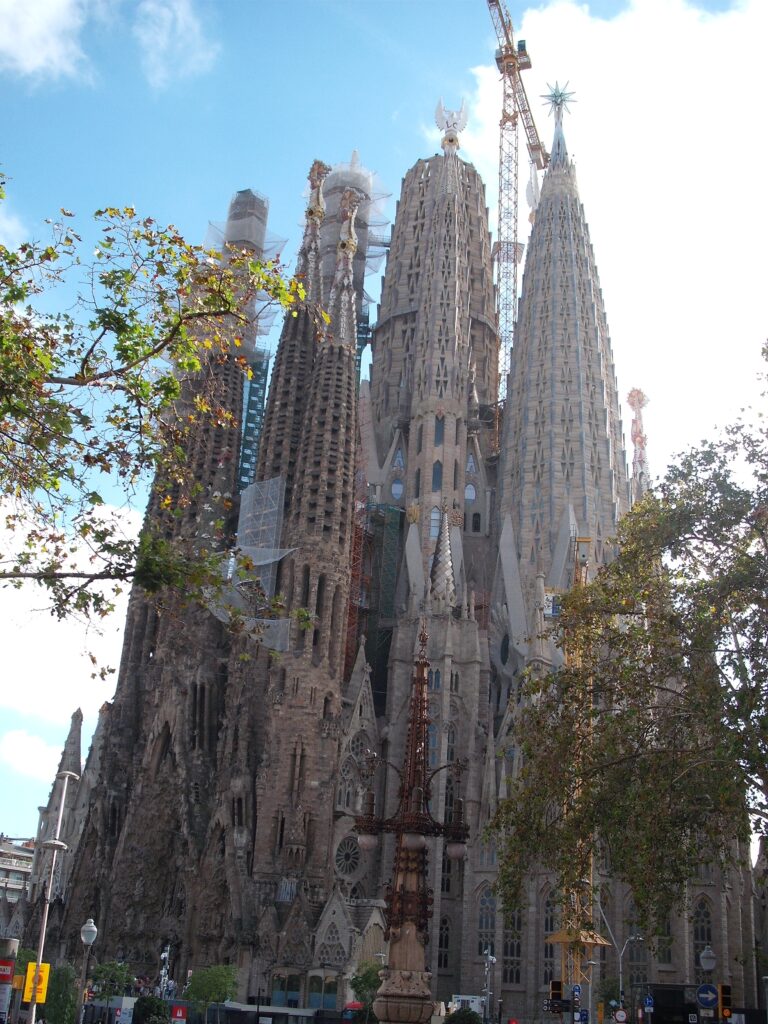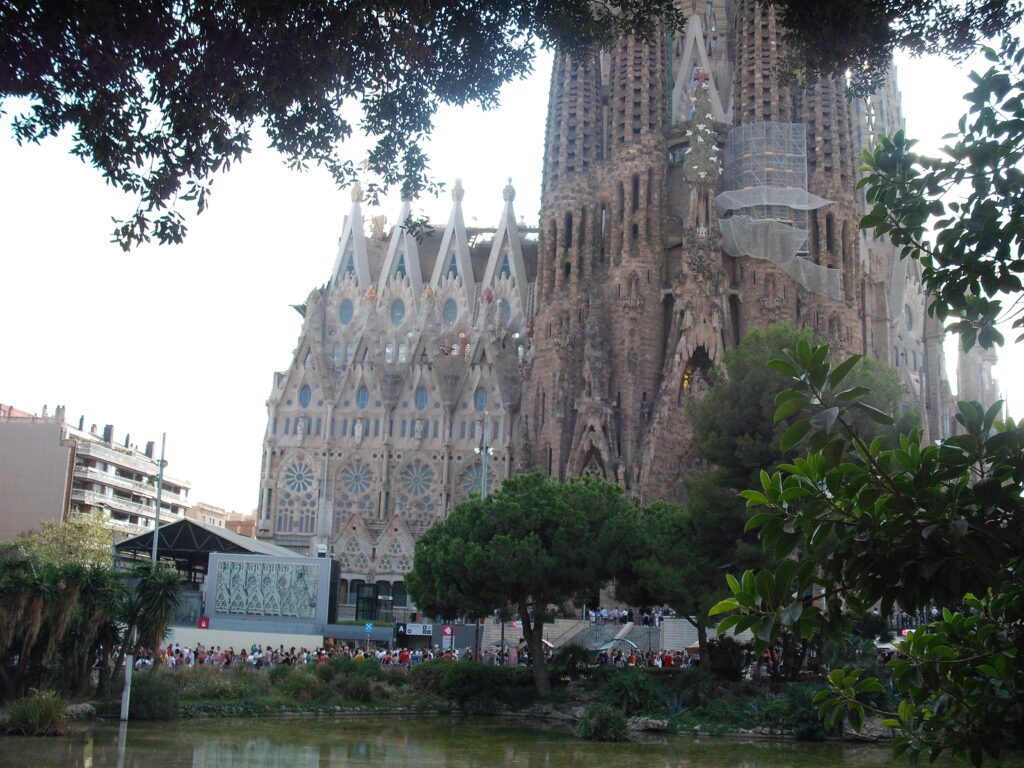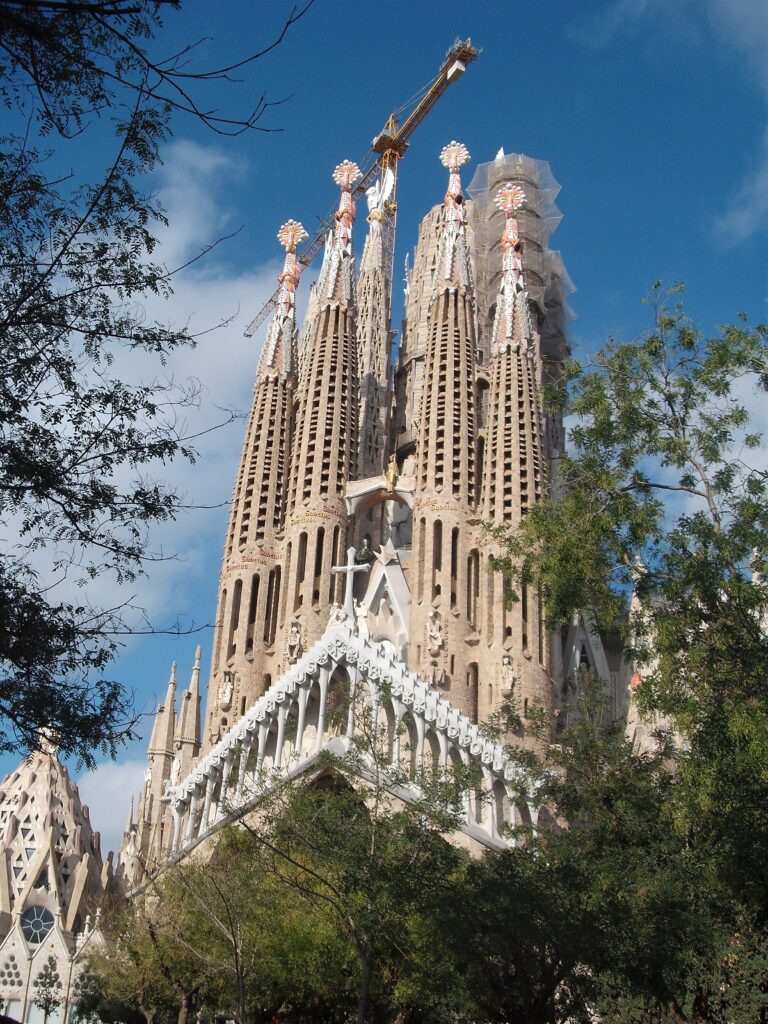 At Placa d'Espanya are some interesting buildings. Is that a bull-ring?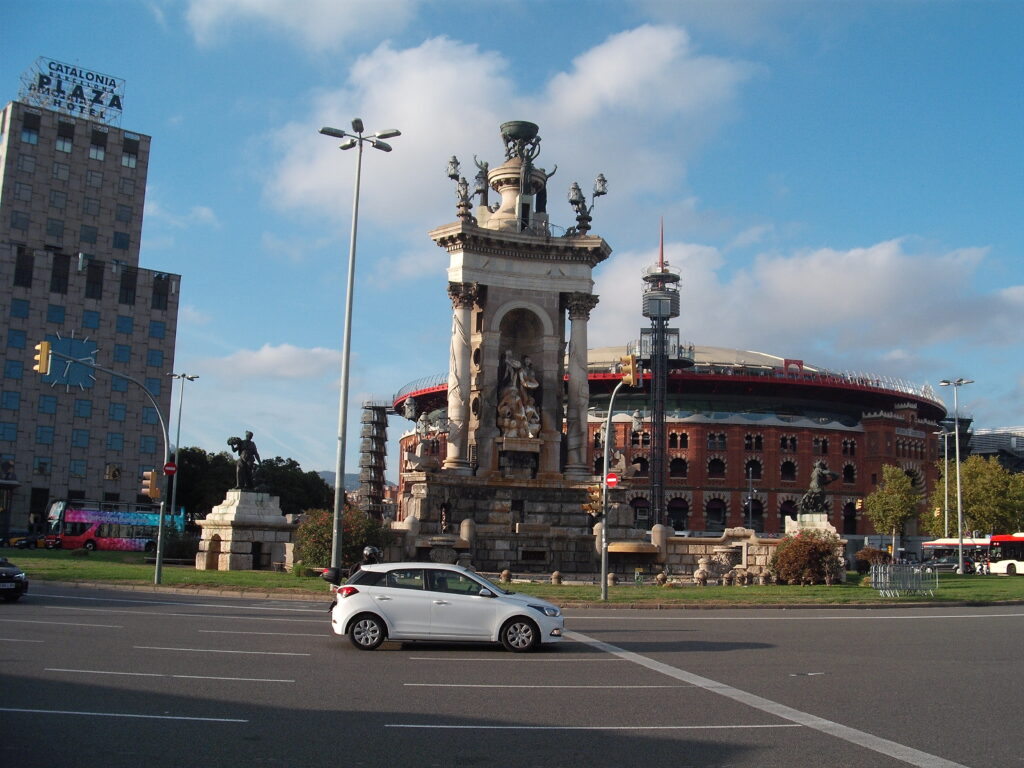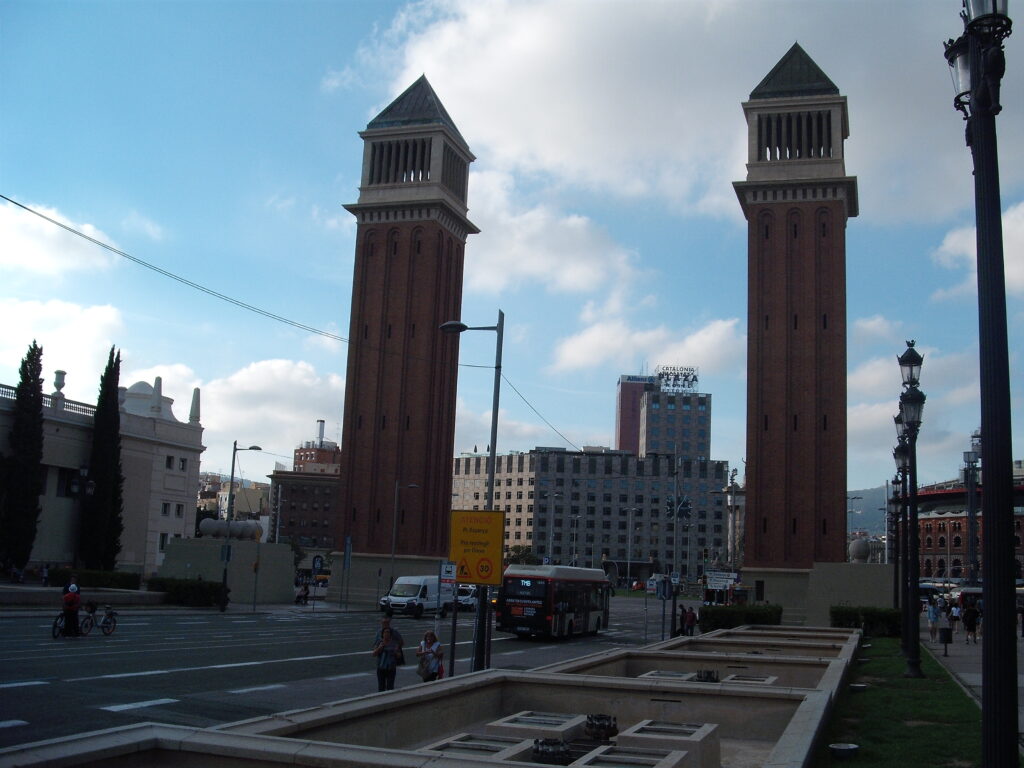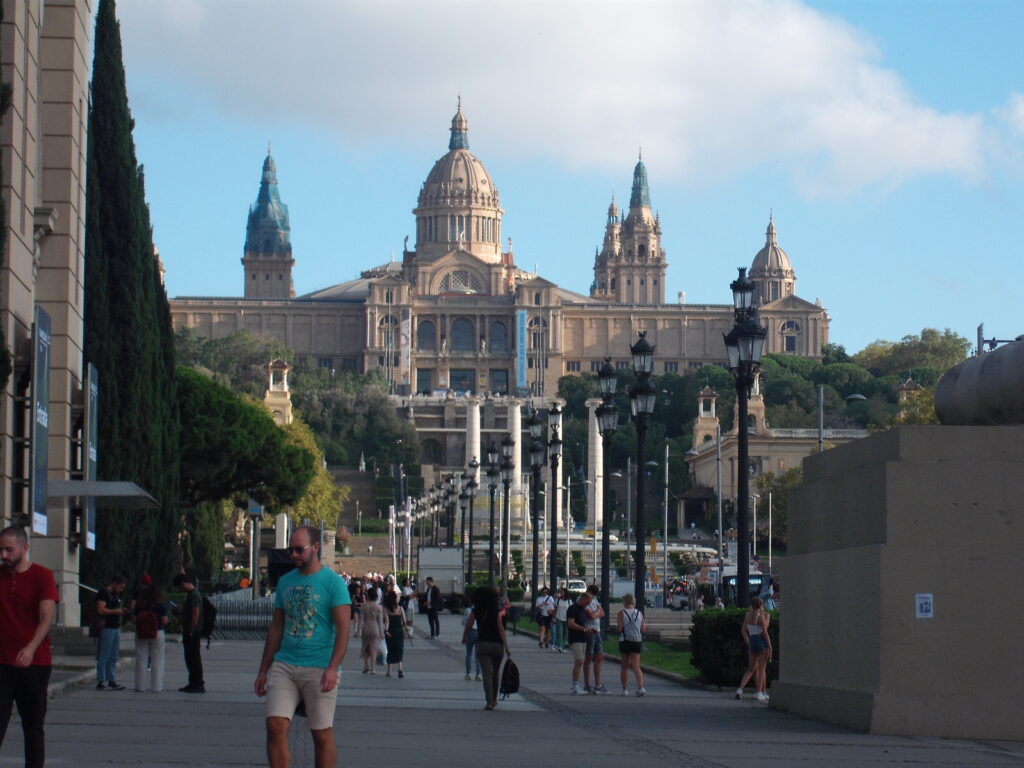 Continued in Part 2.