Mayfield Station in Manchester was opened in 1910 to ease overcrowding at London Road (Now Piccadilly) next door.  It closed to passengers in 1960.  From 1970 it was used as a parcels depot until 1986 when when rail services ceased.  Since then, apart from the occasional arts festival, use as a film location and illegal raves it has stood derelict.  Various redevelopment plans have been proposed for the station and the surrounding area.  Most involved total demolition but the latest plan includes retaining the station building.
I joined a tour on a wet and cold Saturday morning, for a chance to see inside this imposing building.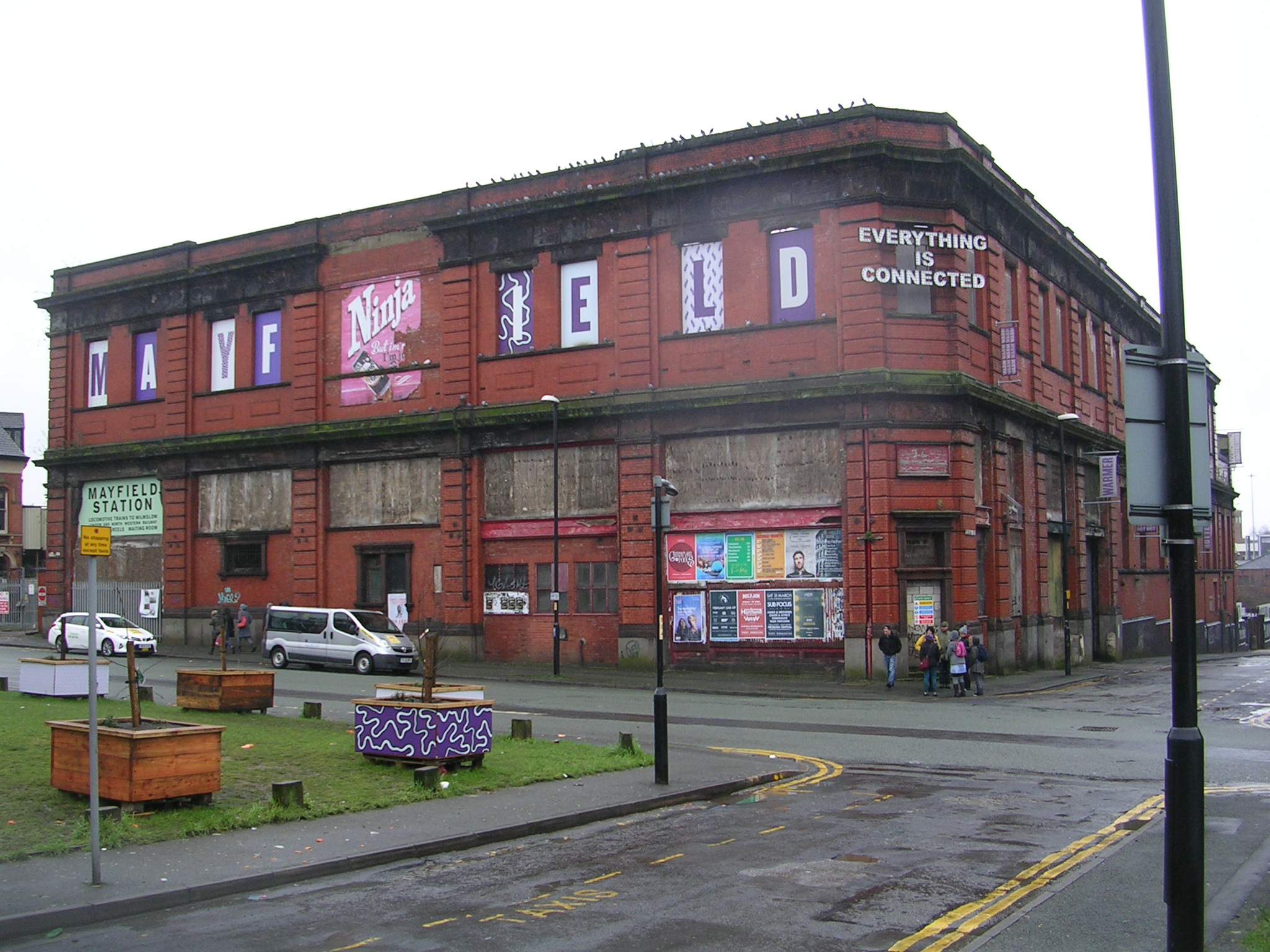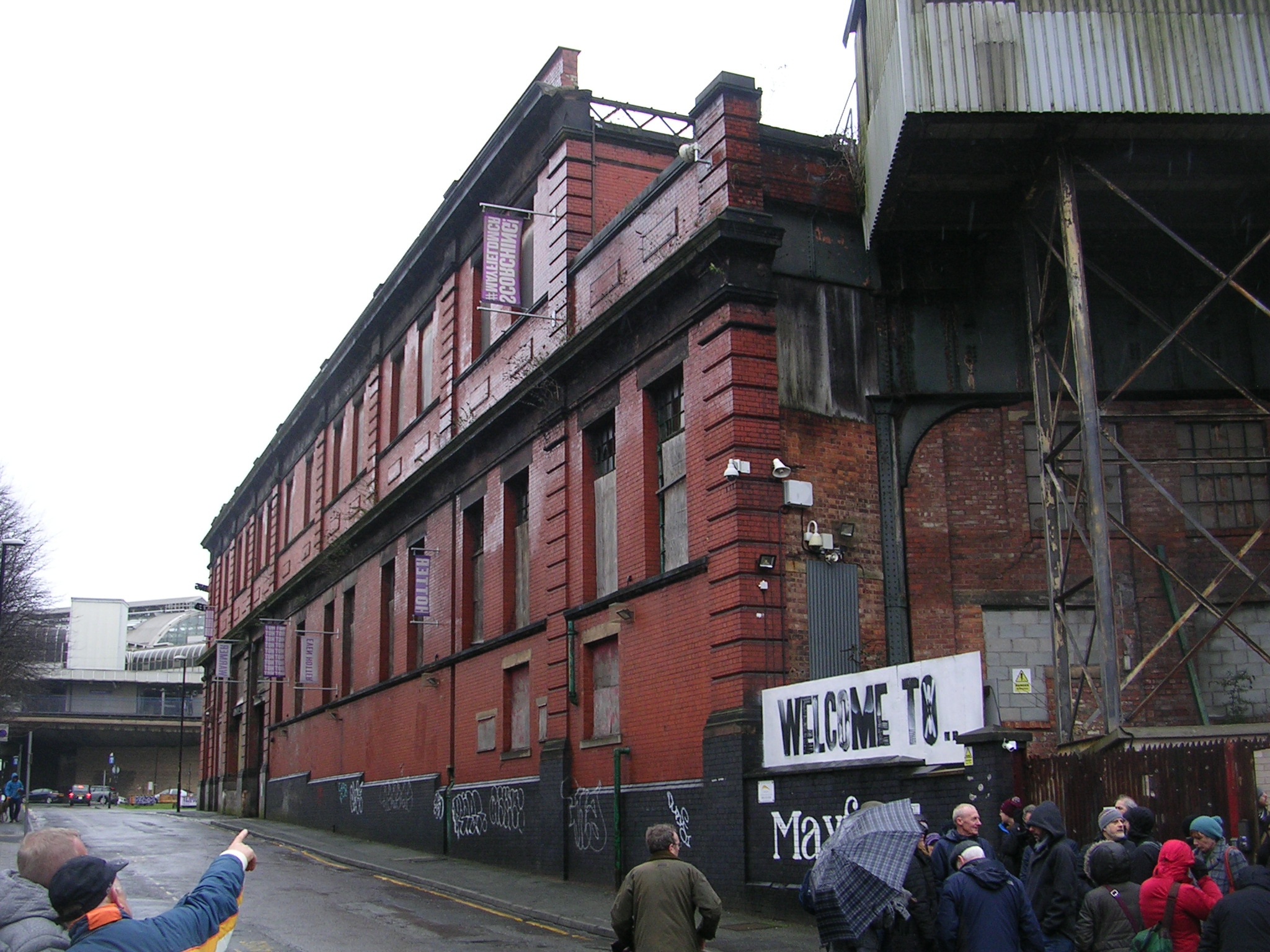 We started at platform level.  Unfortunately the overall roof was demolished a few years ago, apart from a small section of the steelwork.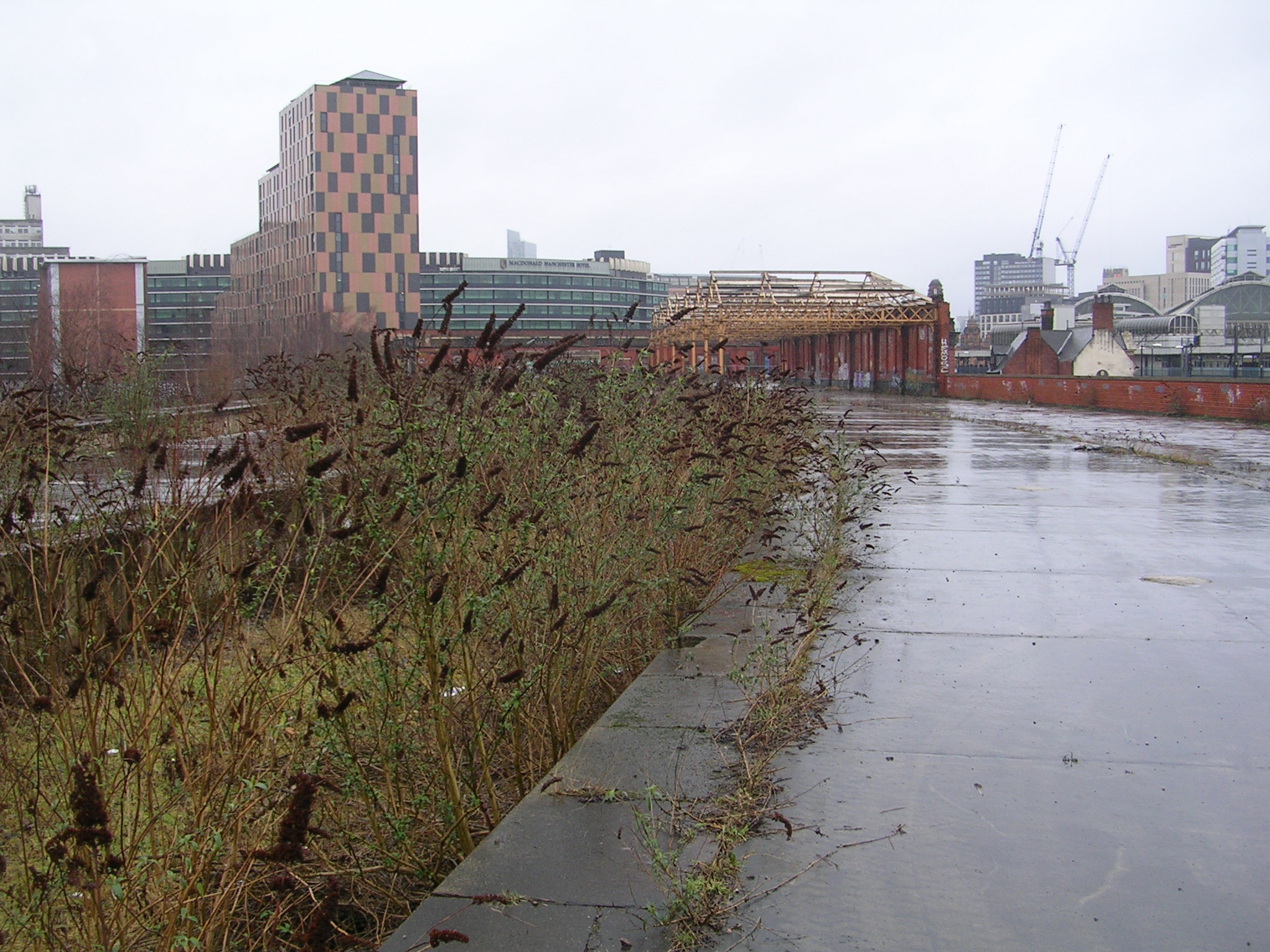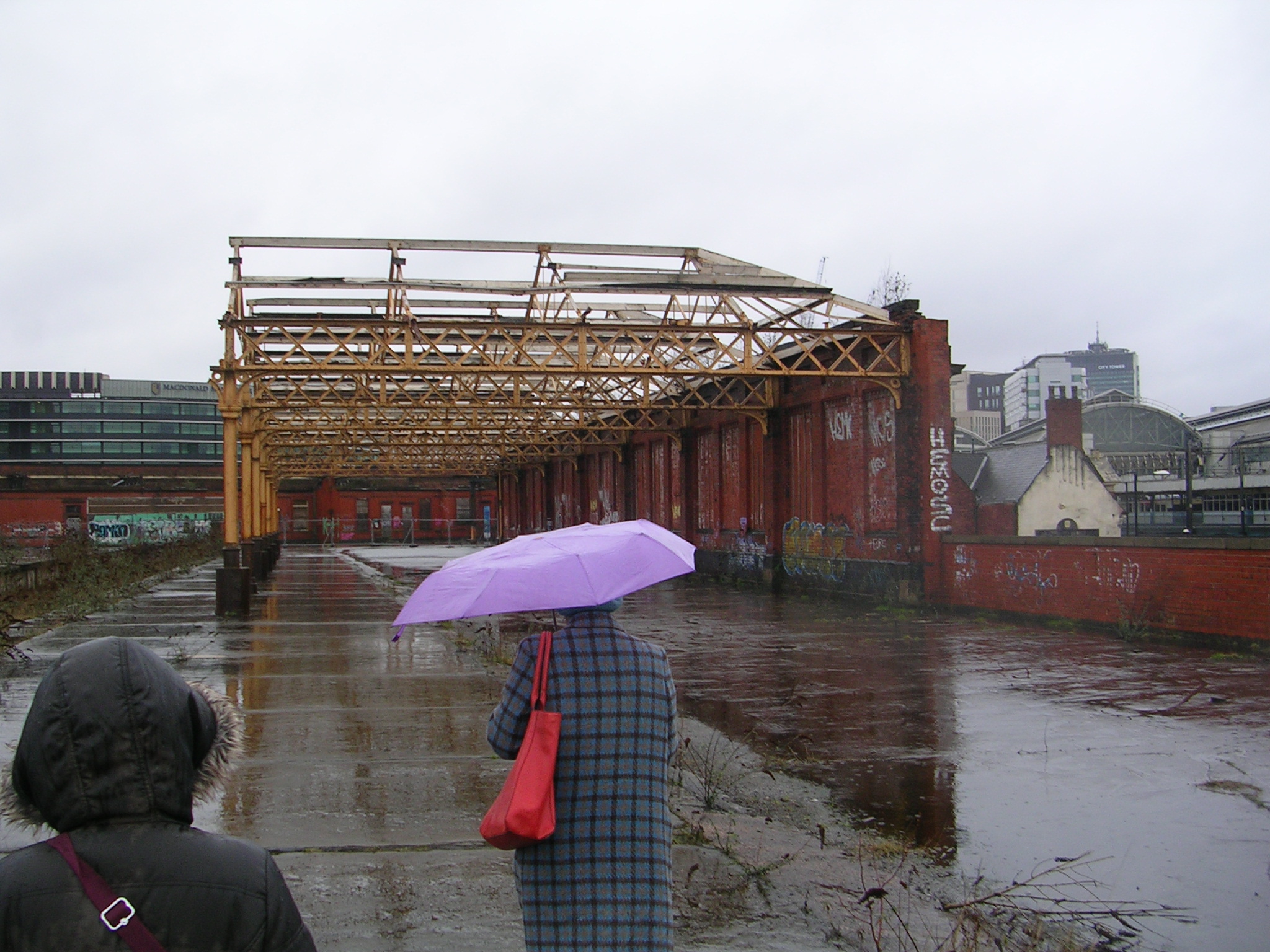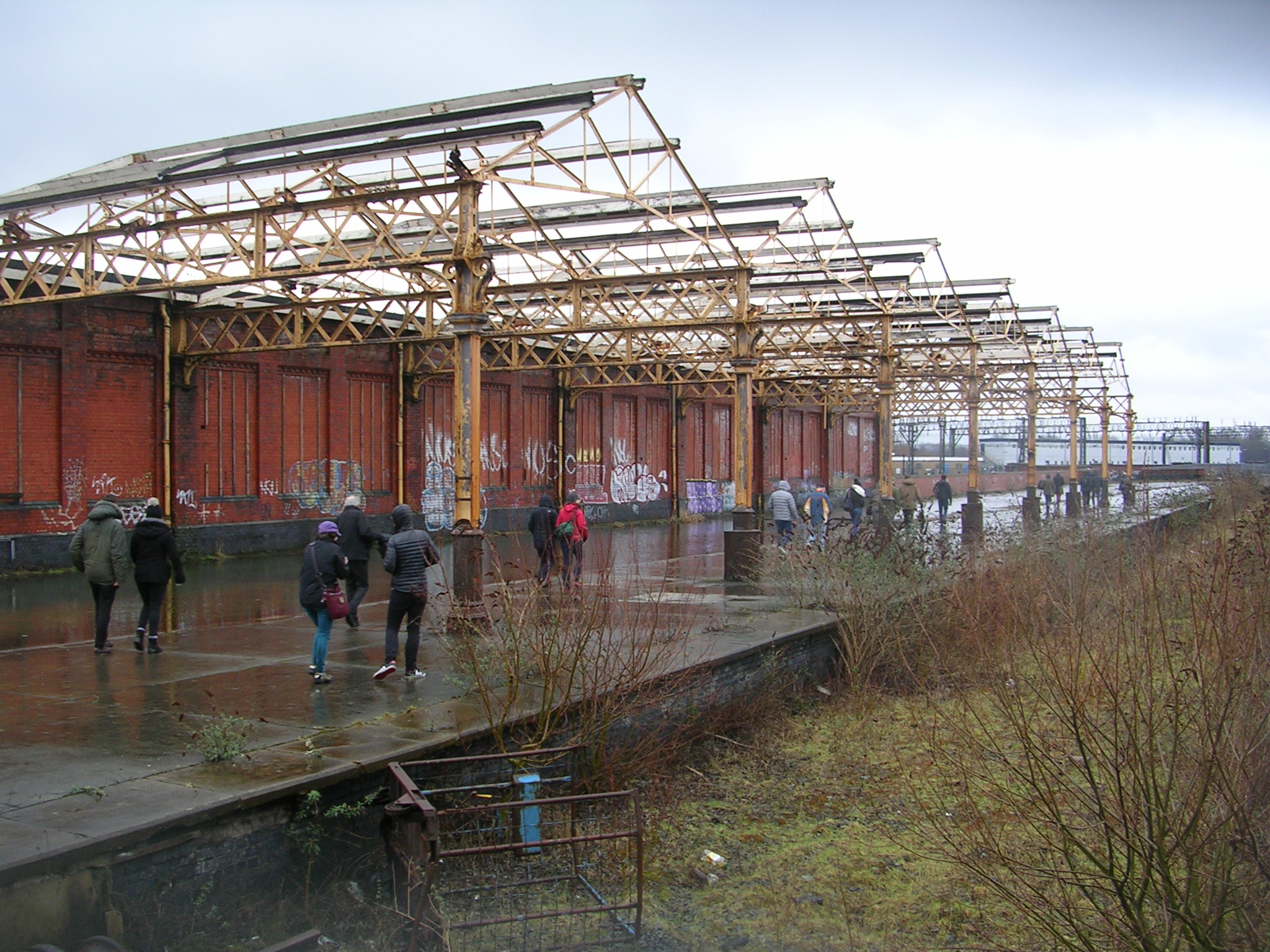 Hydraulic buffers: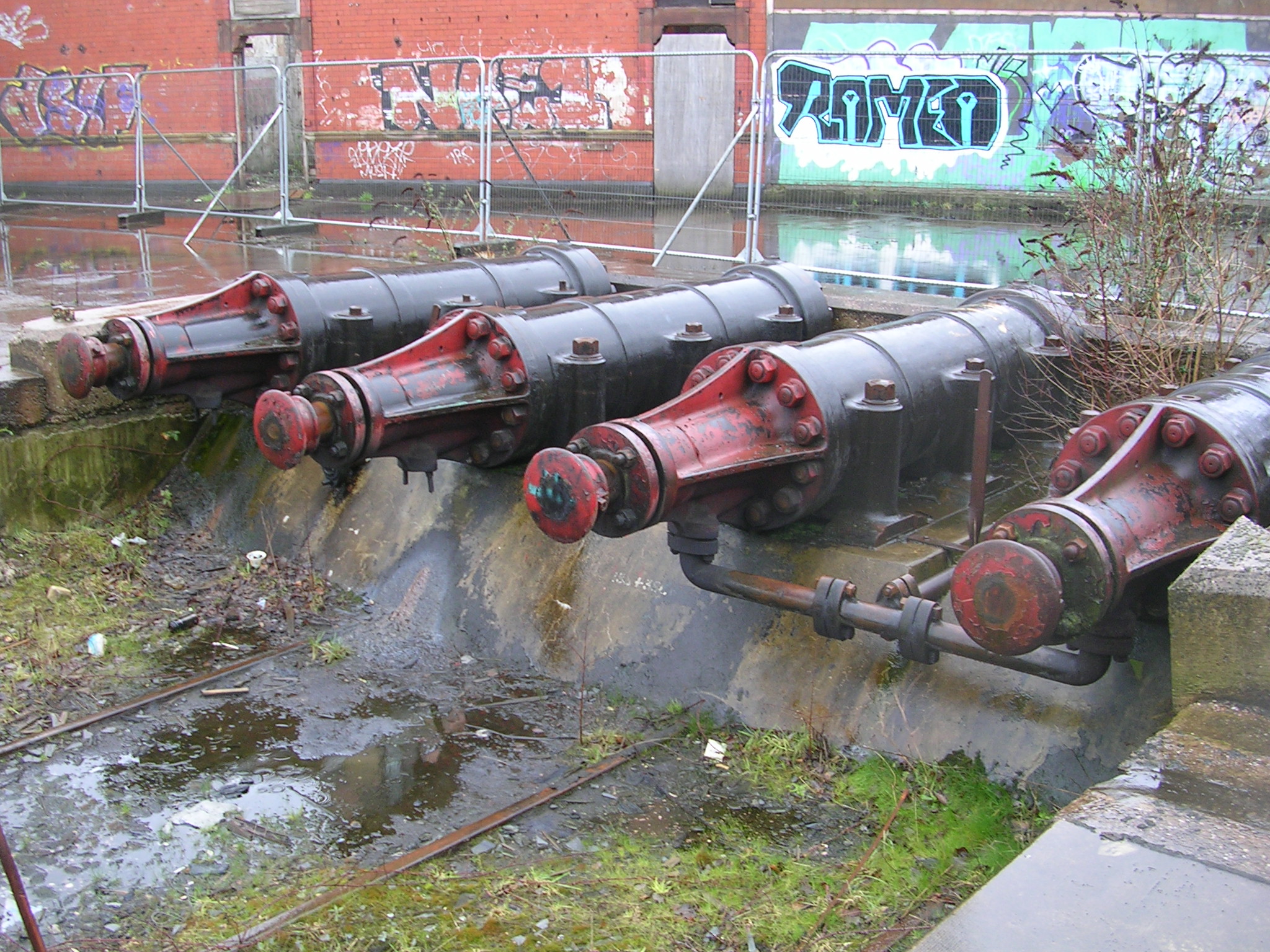 Apparently this area of "platform" was occupied by a family of Mallard last summer: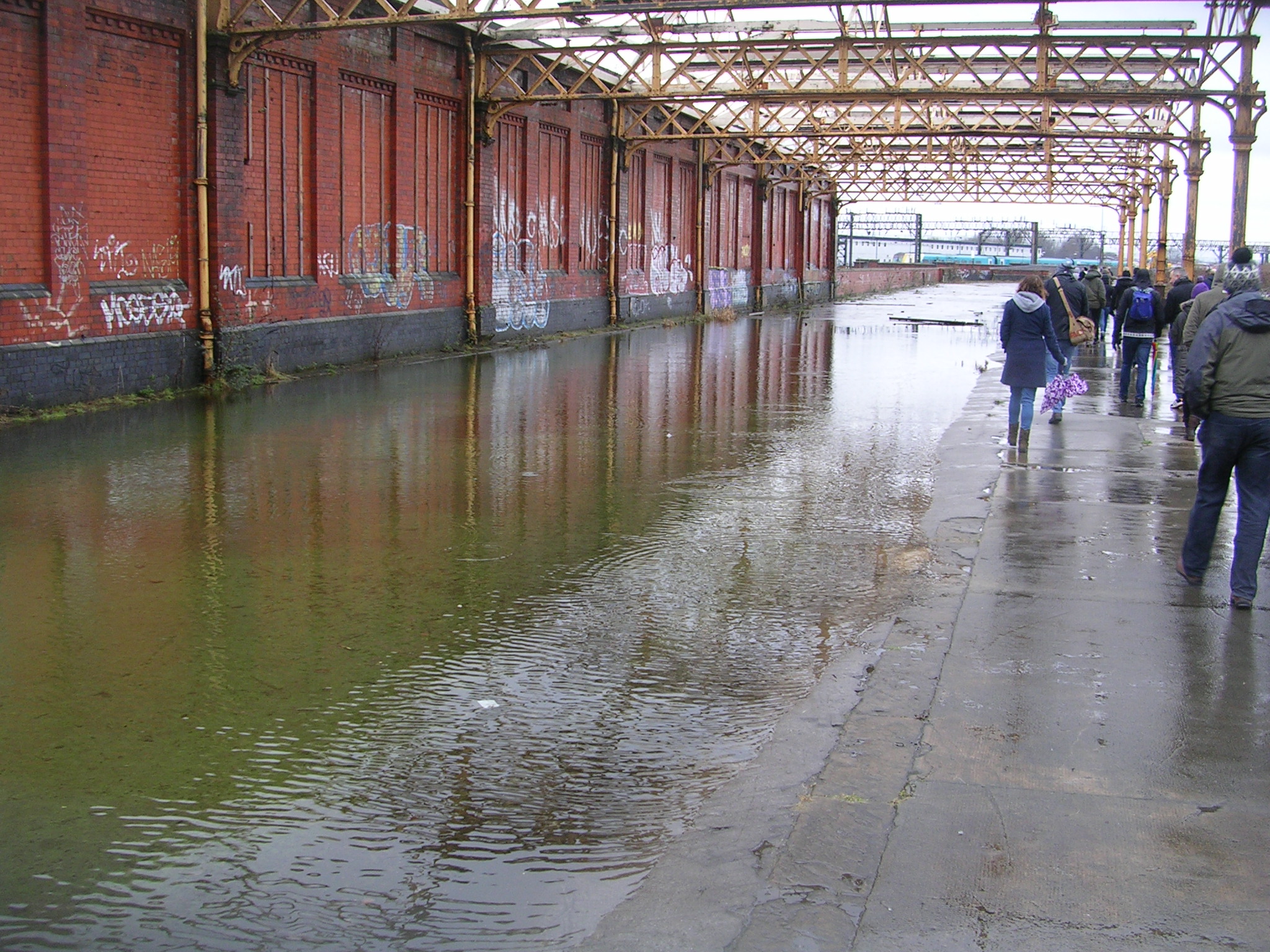 Underneath the platform level was an enormous goods depot, and we had a good look round in the dark: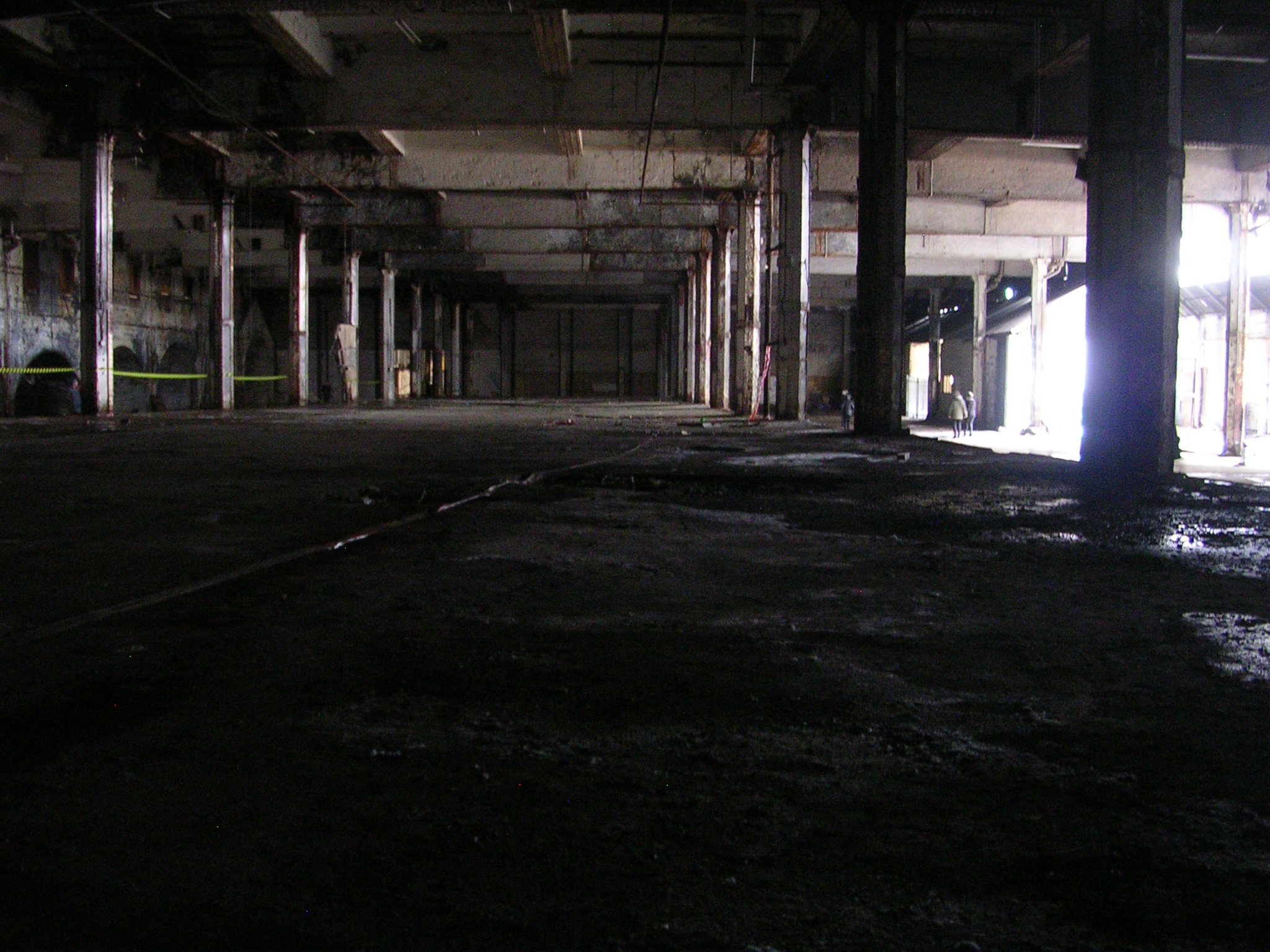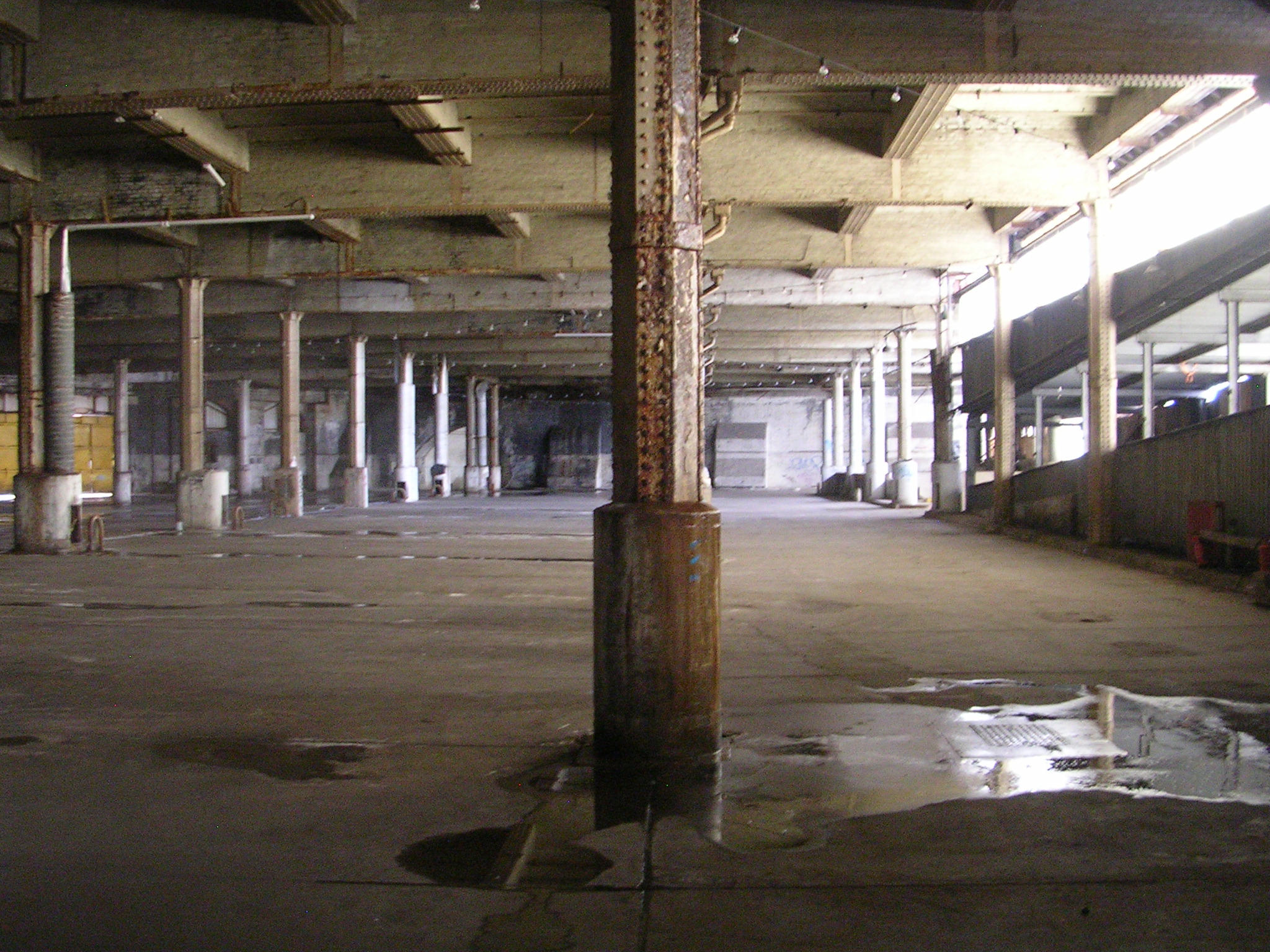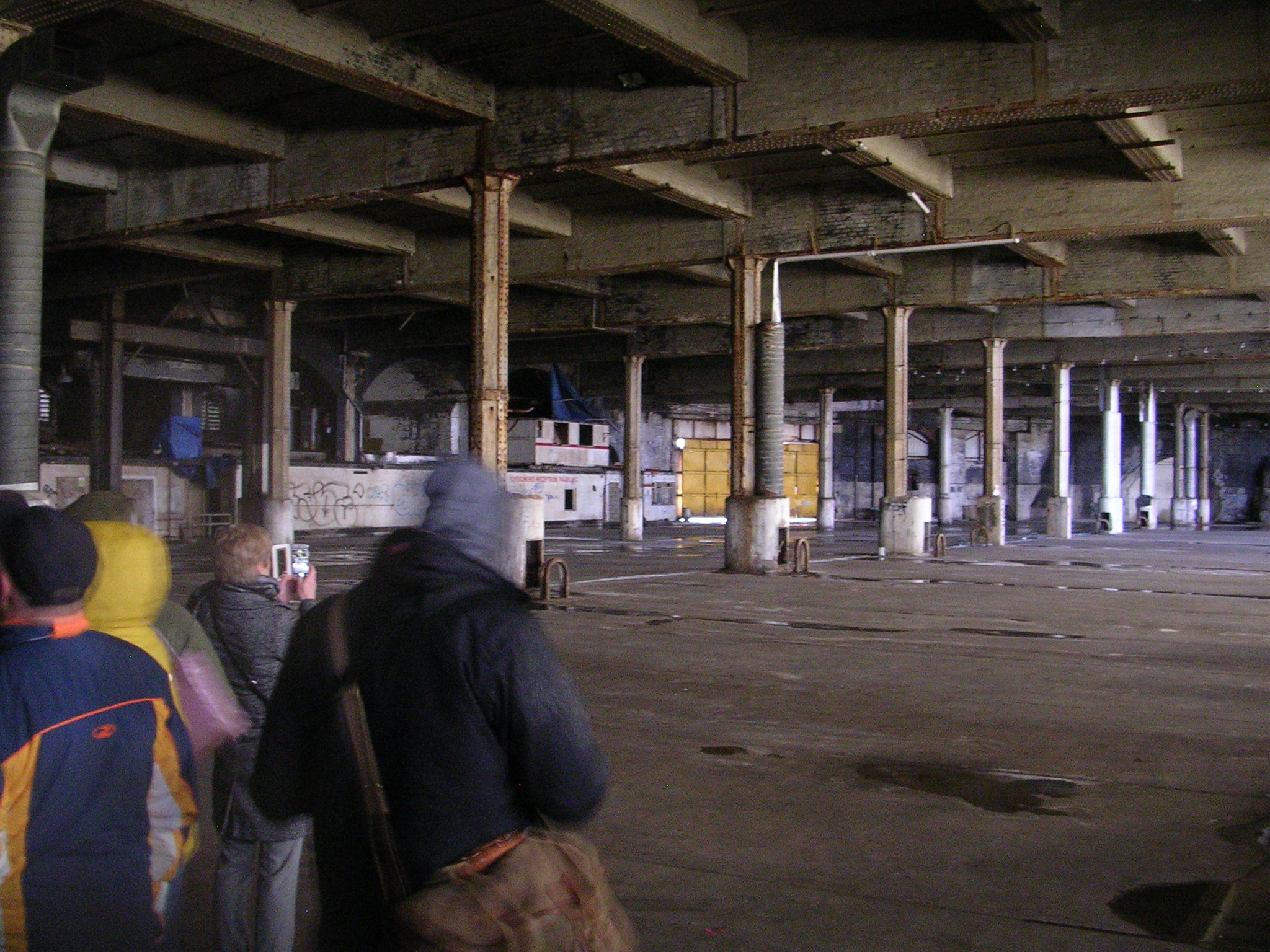 An entertaining and informative tour which I highly recommend, you can book here.