Opened in 1911, the Tees Transporter Bridge in Middlesbrough is the last remaining transporter bridge in the UK still providing daily public service.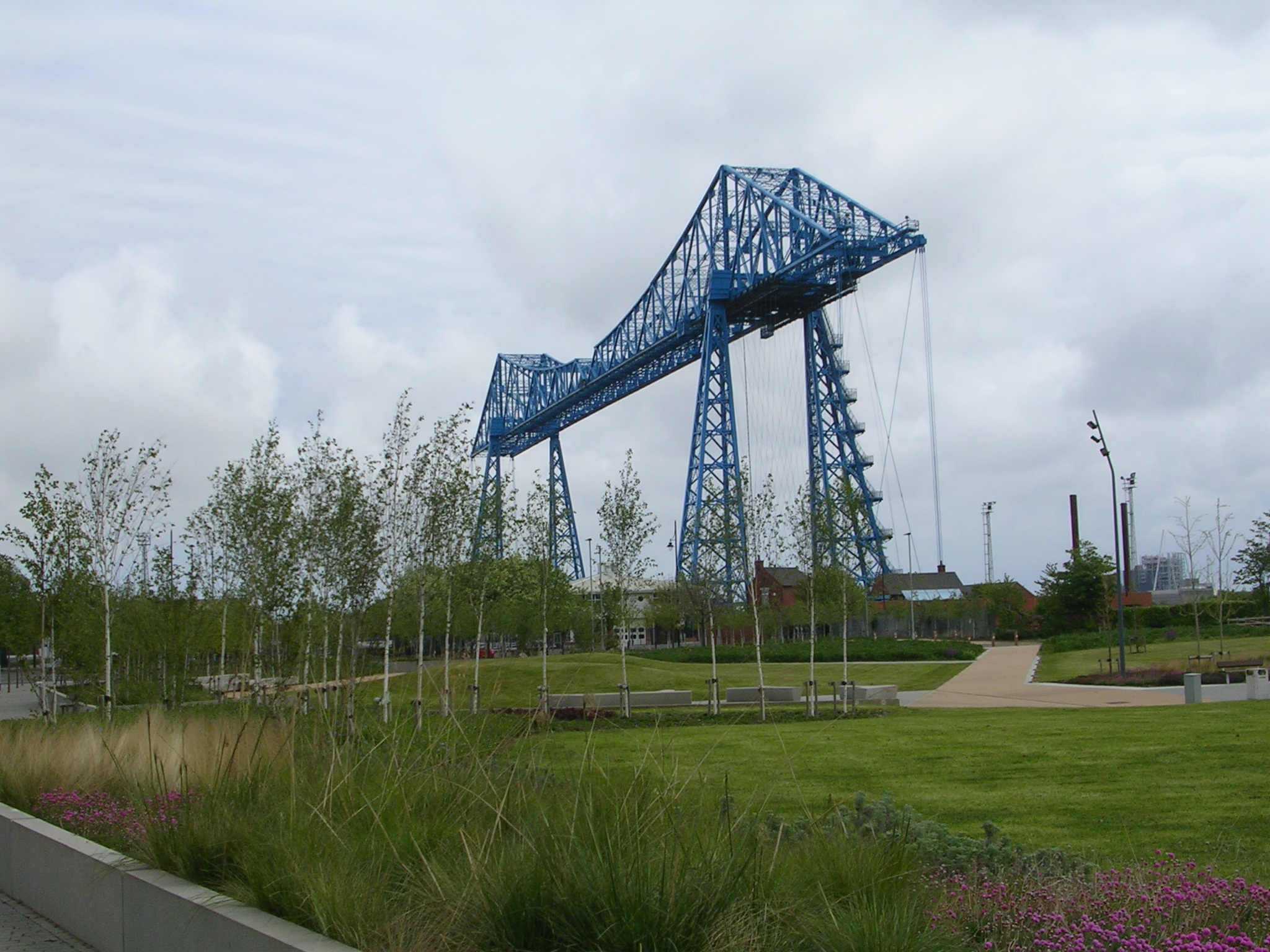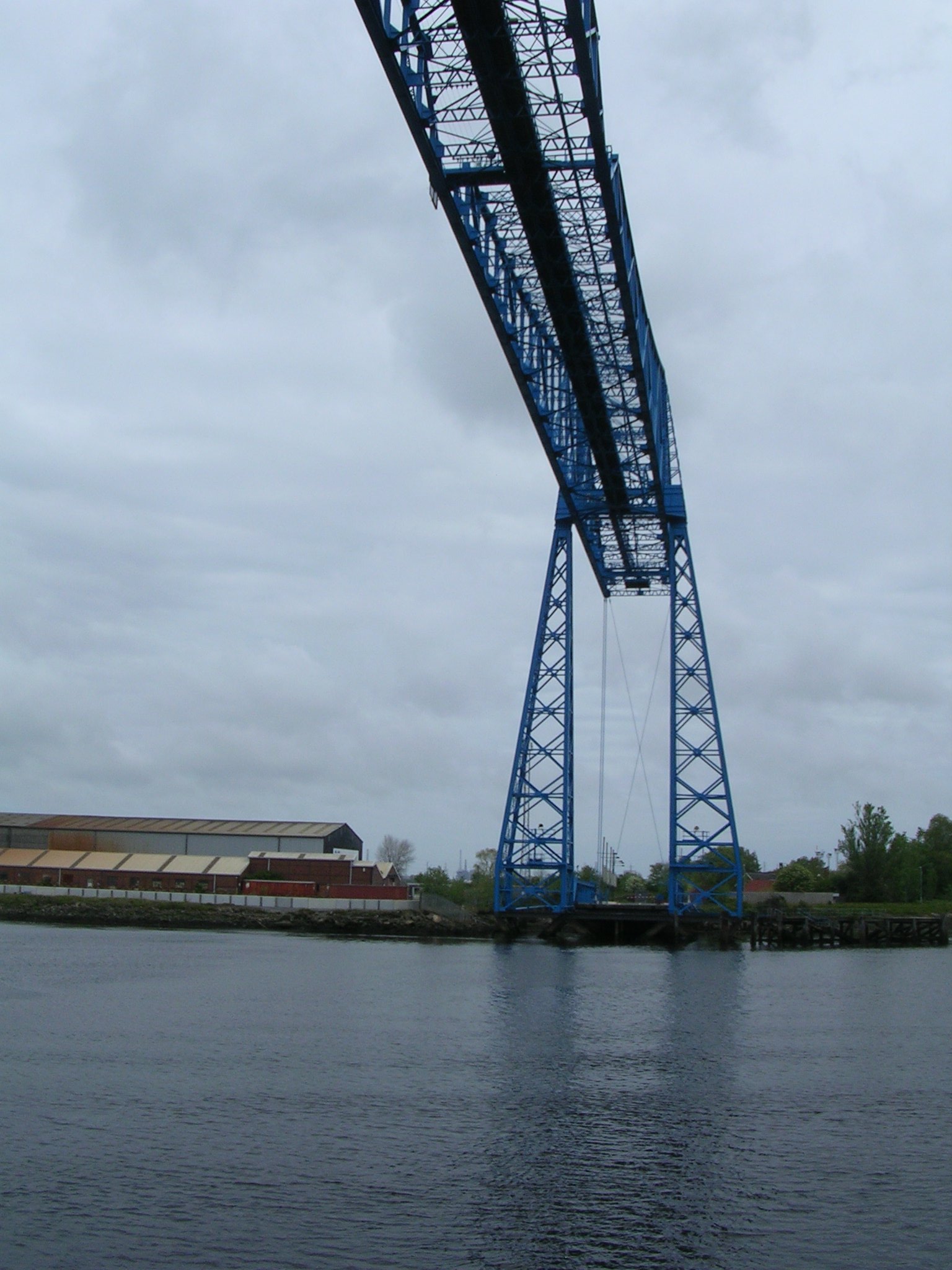 As well as ferrying pedestrians and cars across the Tees, the bridge is now a tourist attraction and friendly and knowledgeable bridge staff and volunteers will take you on a tour which includes a lift up to the top and a walk across the bridge.  In the past the upper walkway was a route across the river for those who couldn't afford a ride in the gondola.  Here's a couple of views from the walkway: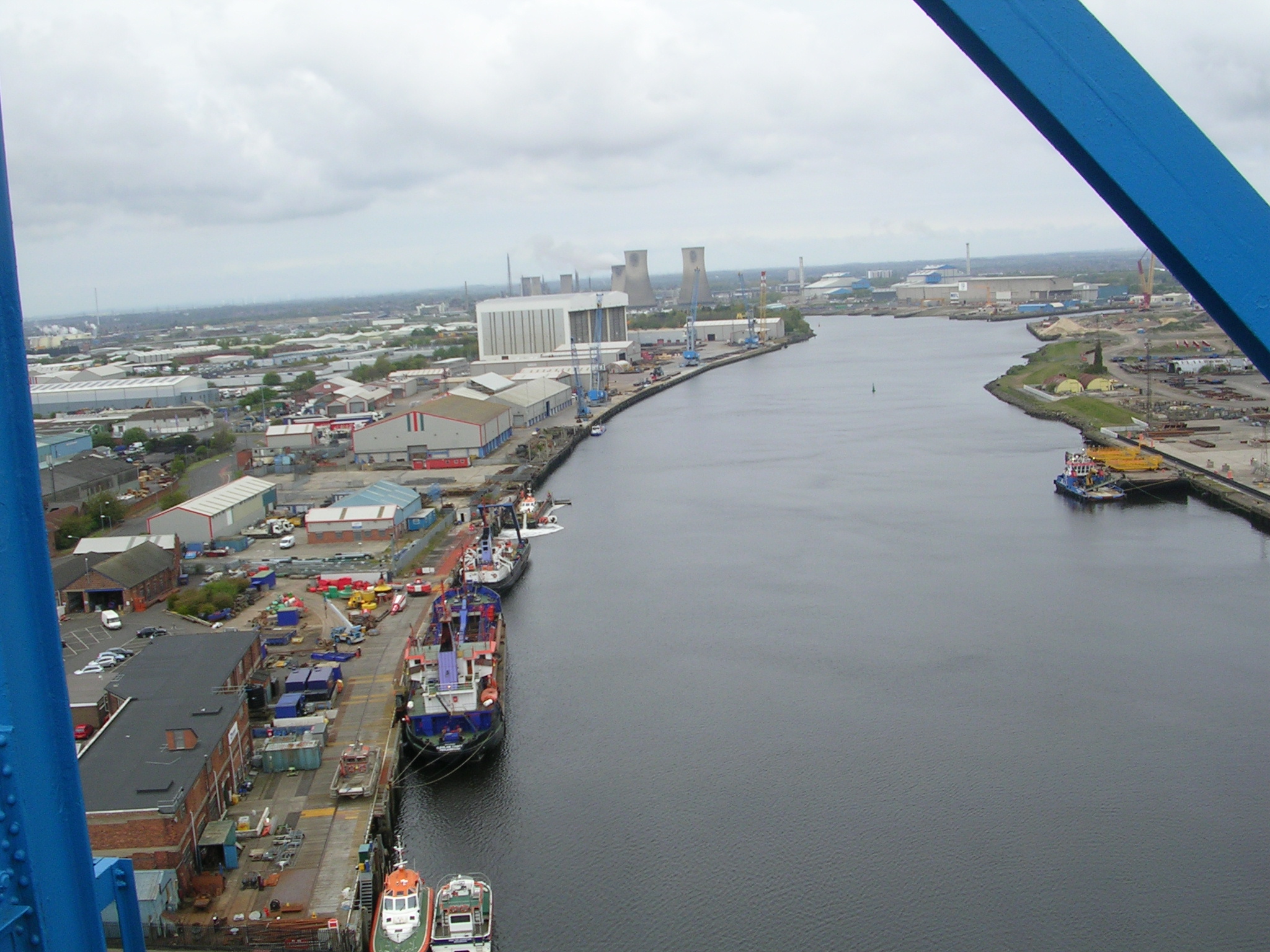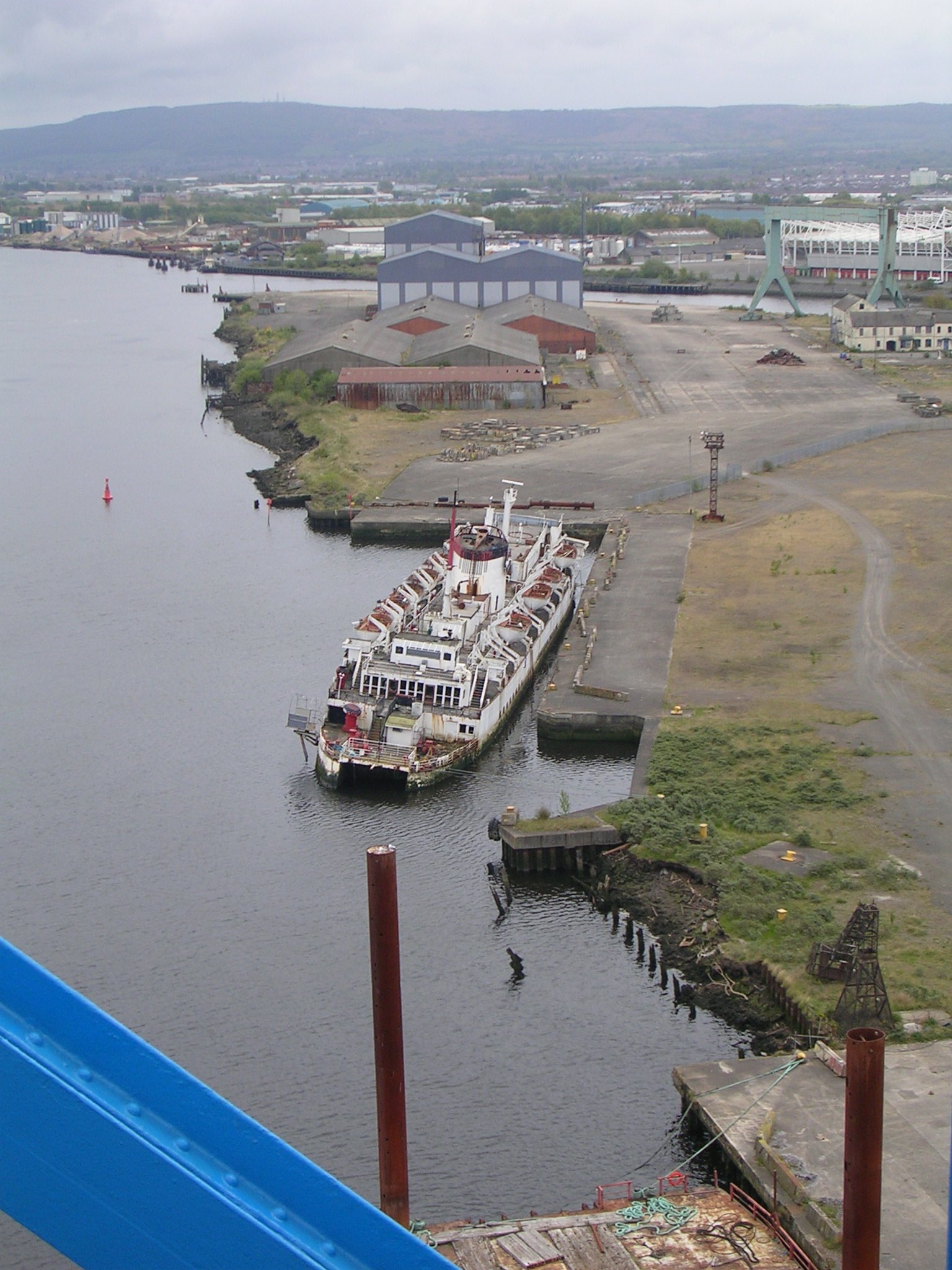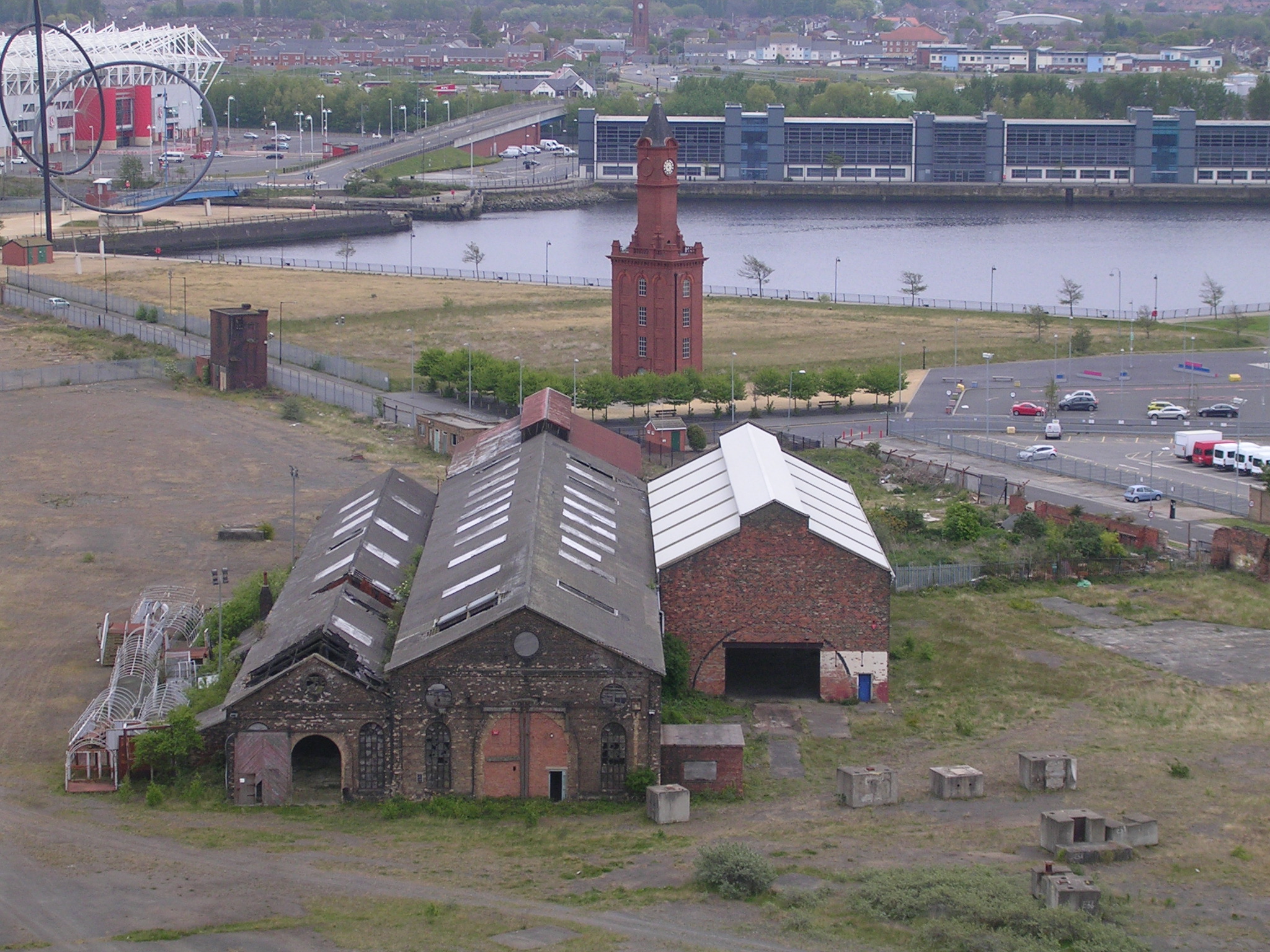 This dredger passed under my feet as we walked across:
… and once it was clear the gondola came across: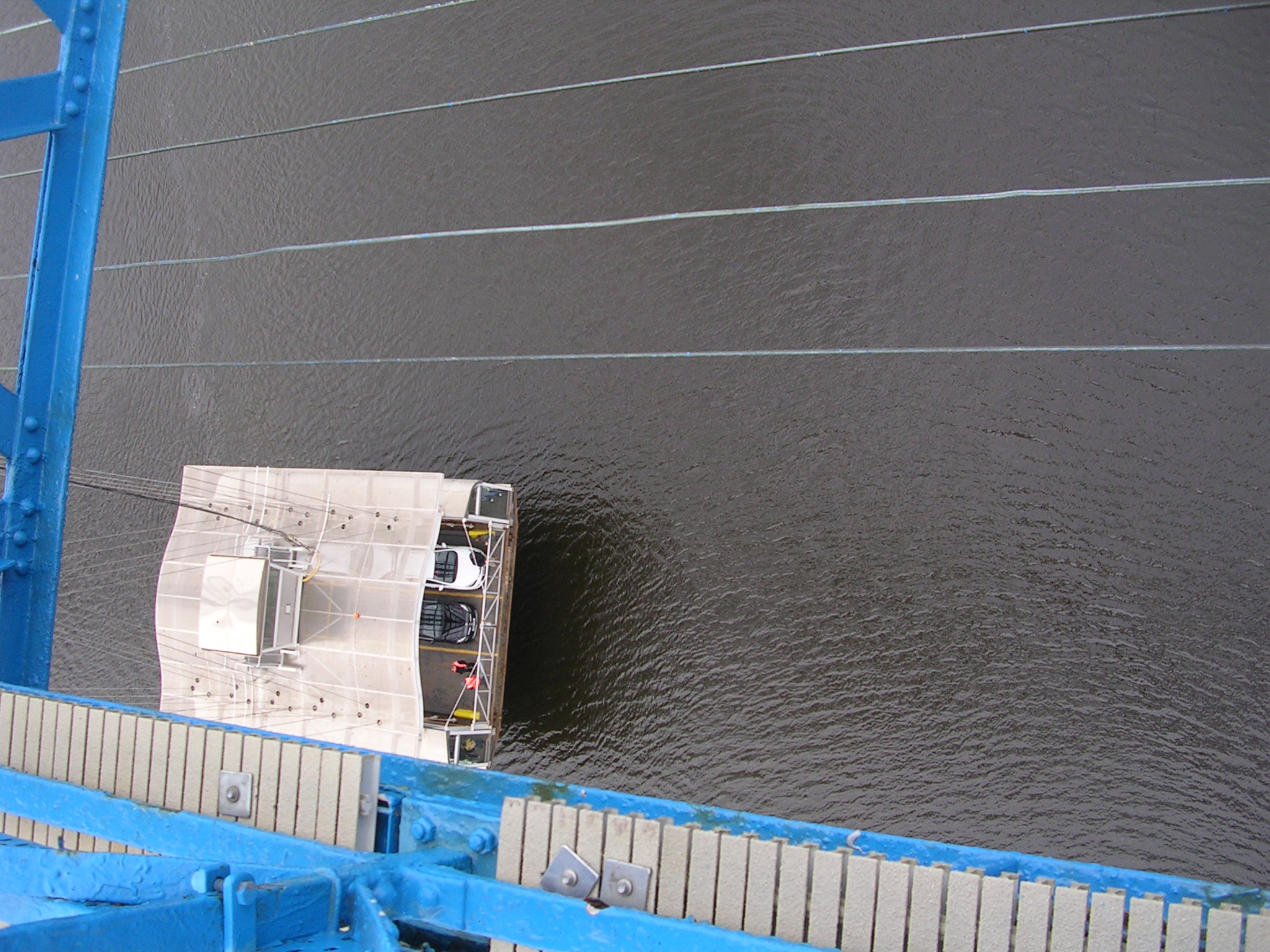 At the Port Clarence (northern) end, I could just see Shell's Brent Delta oil platform which arrived last week on the largest ship in the world, for dismantling.  (You may have seen it on the TV news.)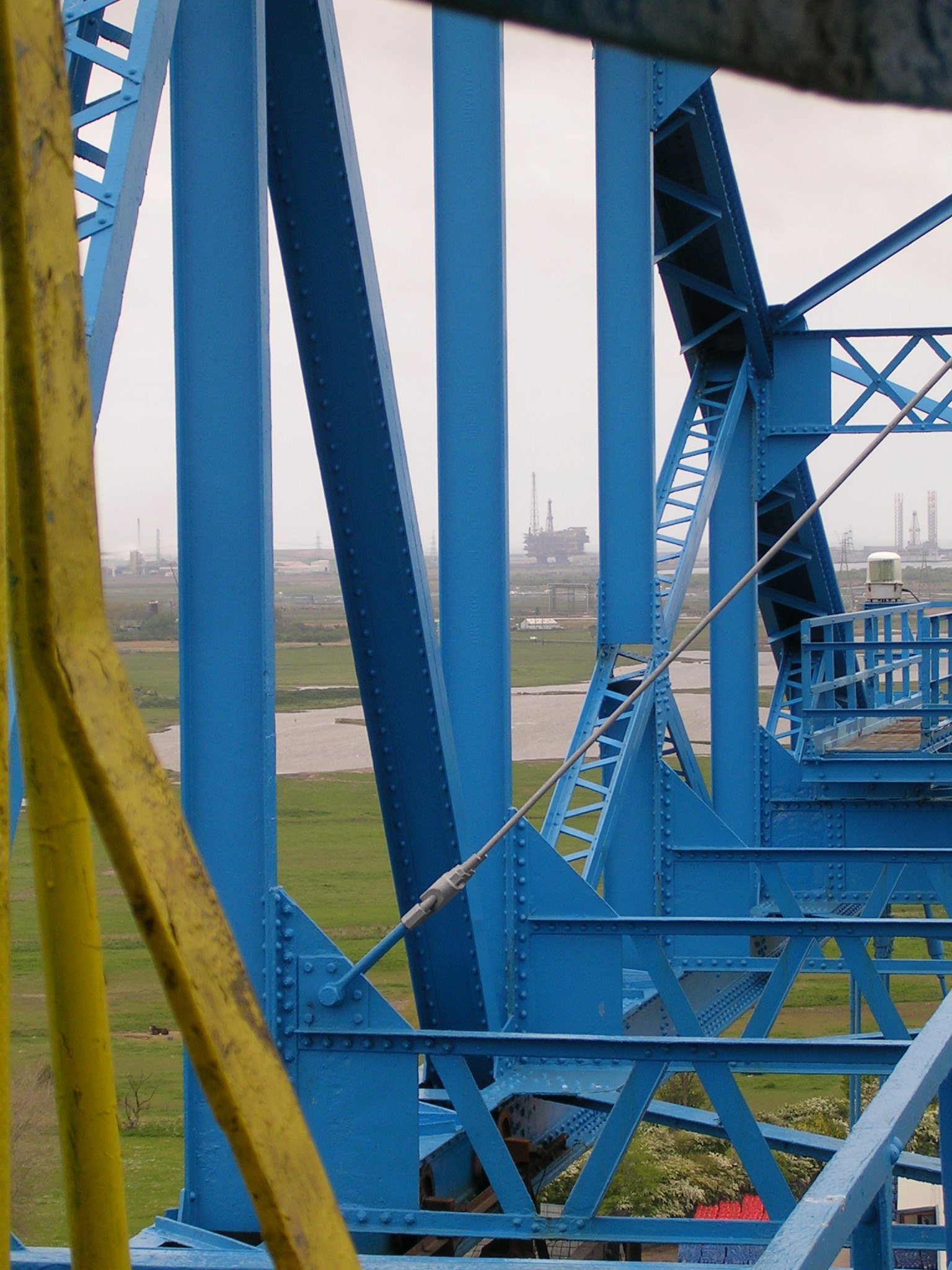 Back on the ground it was time to go for a ride.  The gondola is suspended on thirty cables, and runs on sixty wheels at the top.  I got to press the button on the little remote control that sent us across the river, the biggest thing I've ever driven, I think!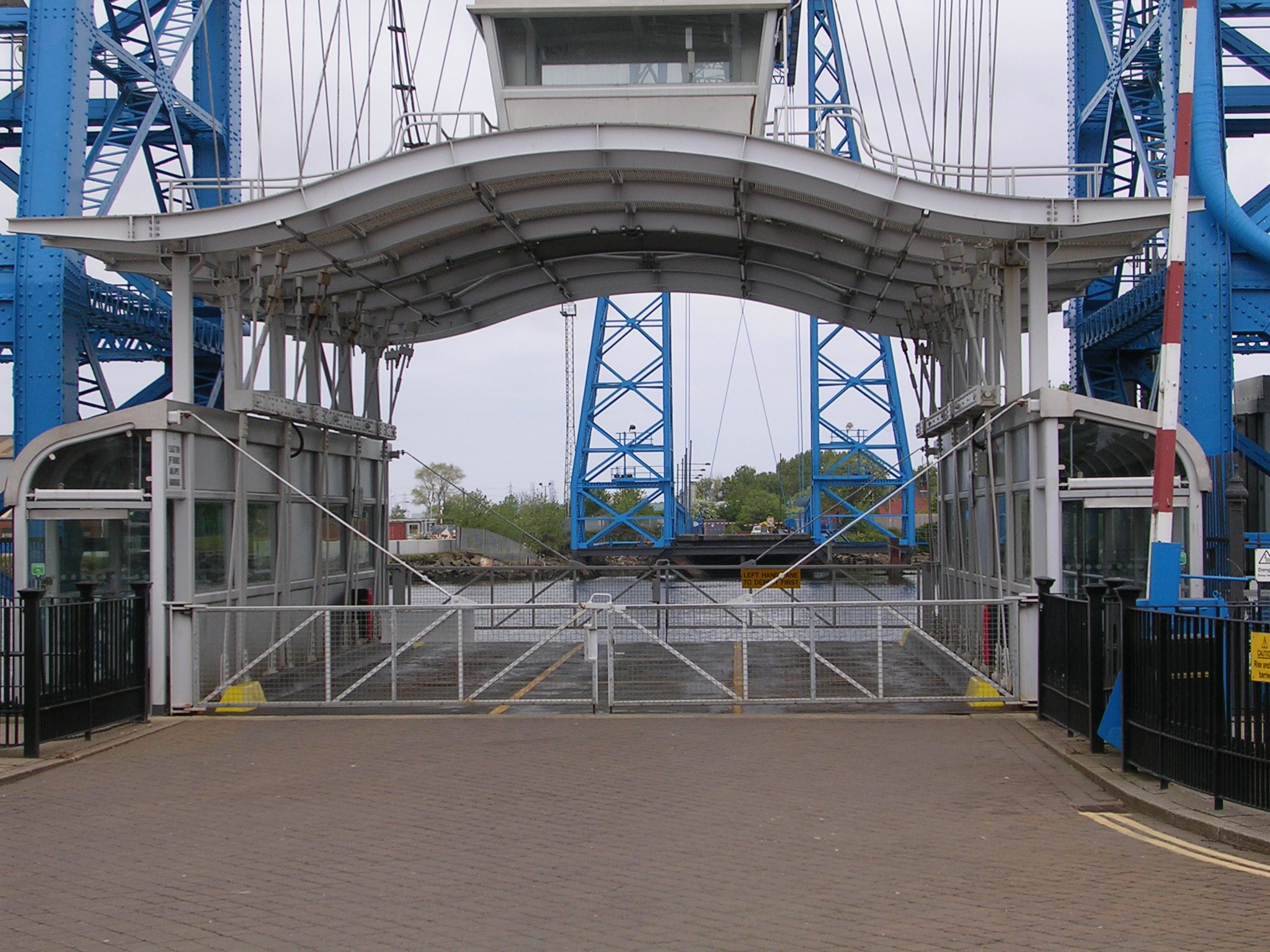 The winding house across the road provides the power to move the gondola.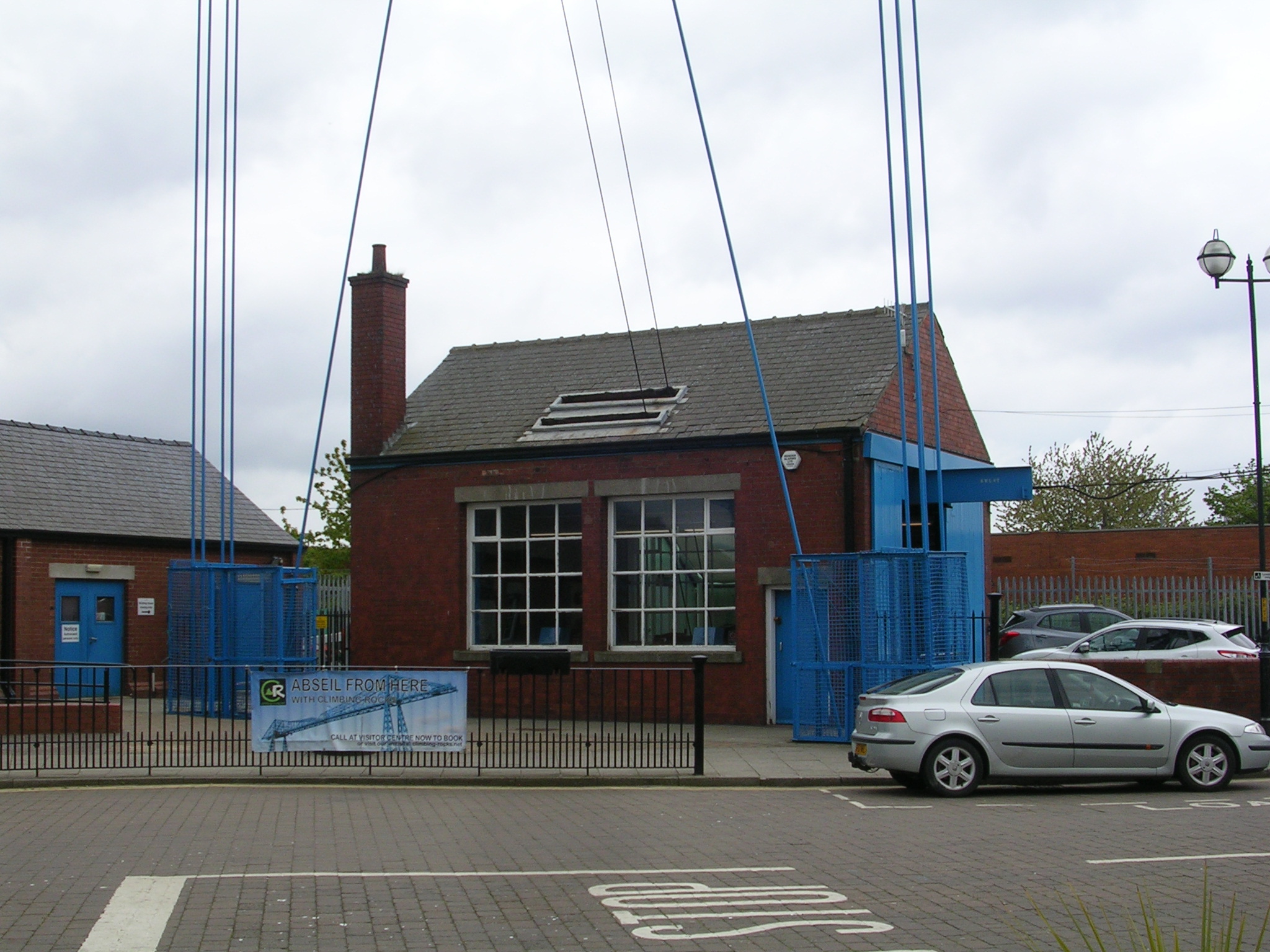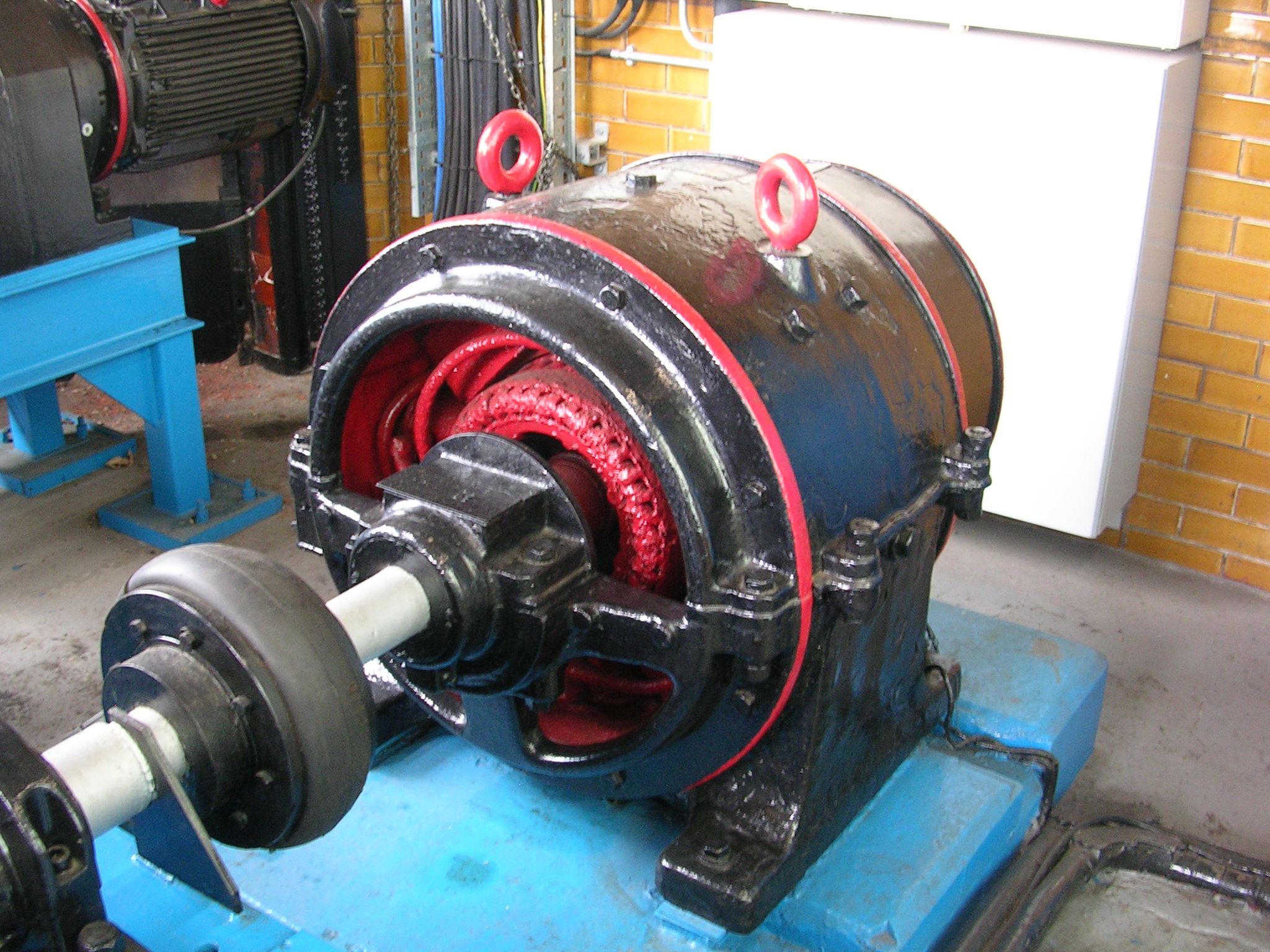 Original (no longer used) motor on the right, new one on the left, cable drum in the middle: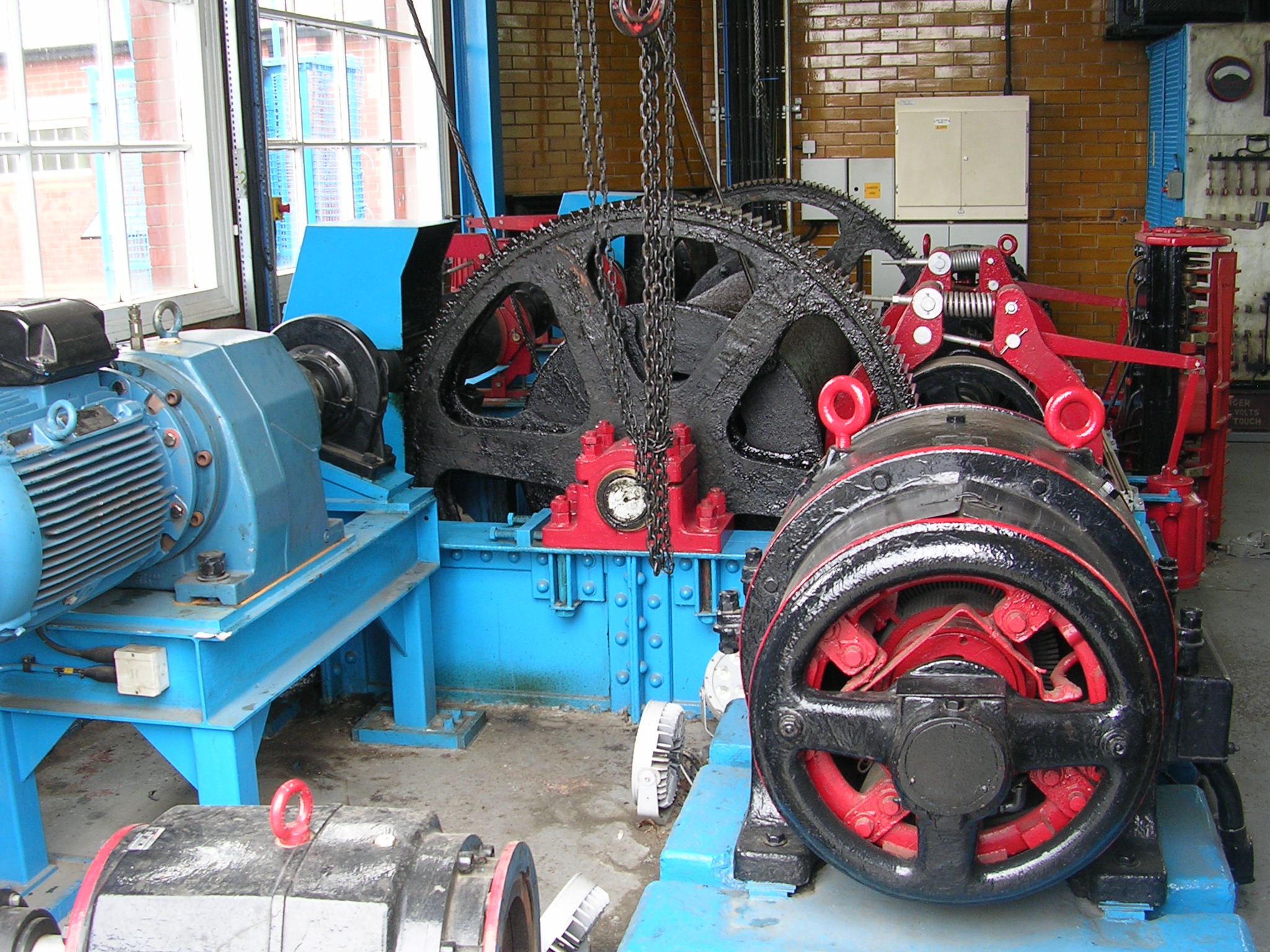 The original control panel: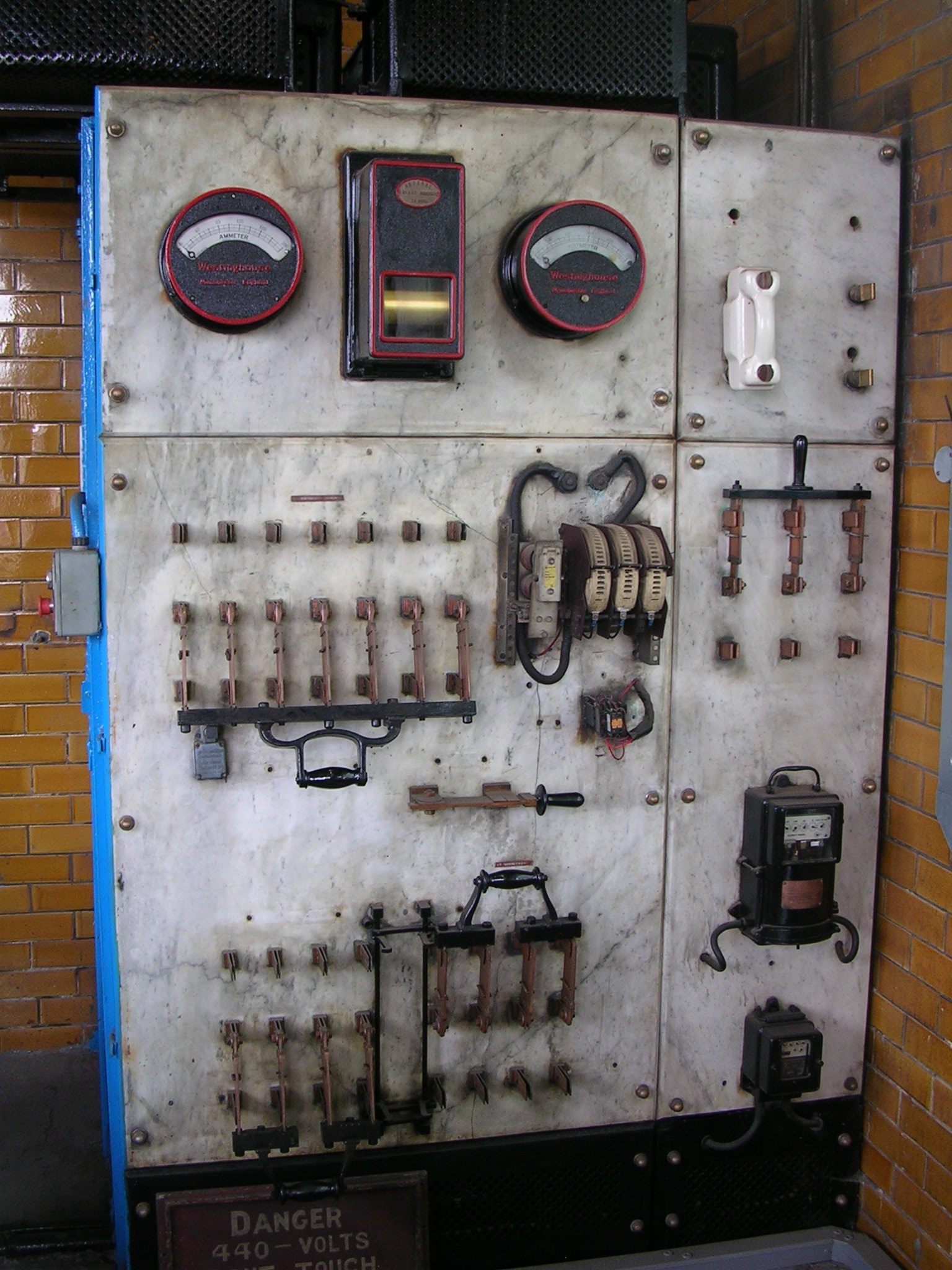 Having completed the excellent tour I took a stroll through the industrial wastelands downriver to see if I could find a good angle to photograph the bridge.  I couldn't: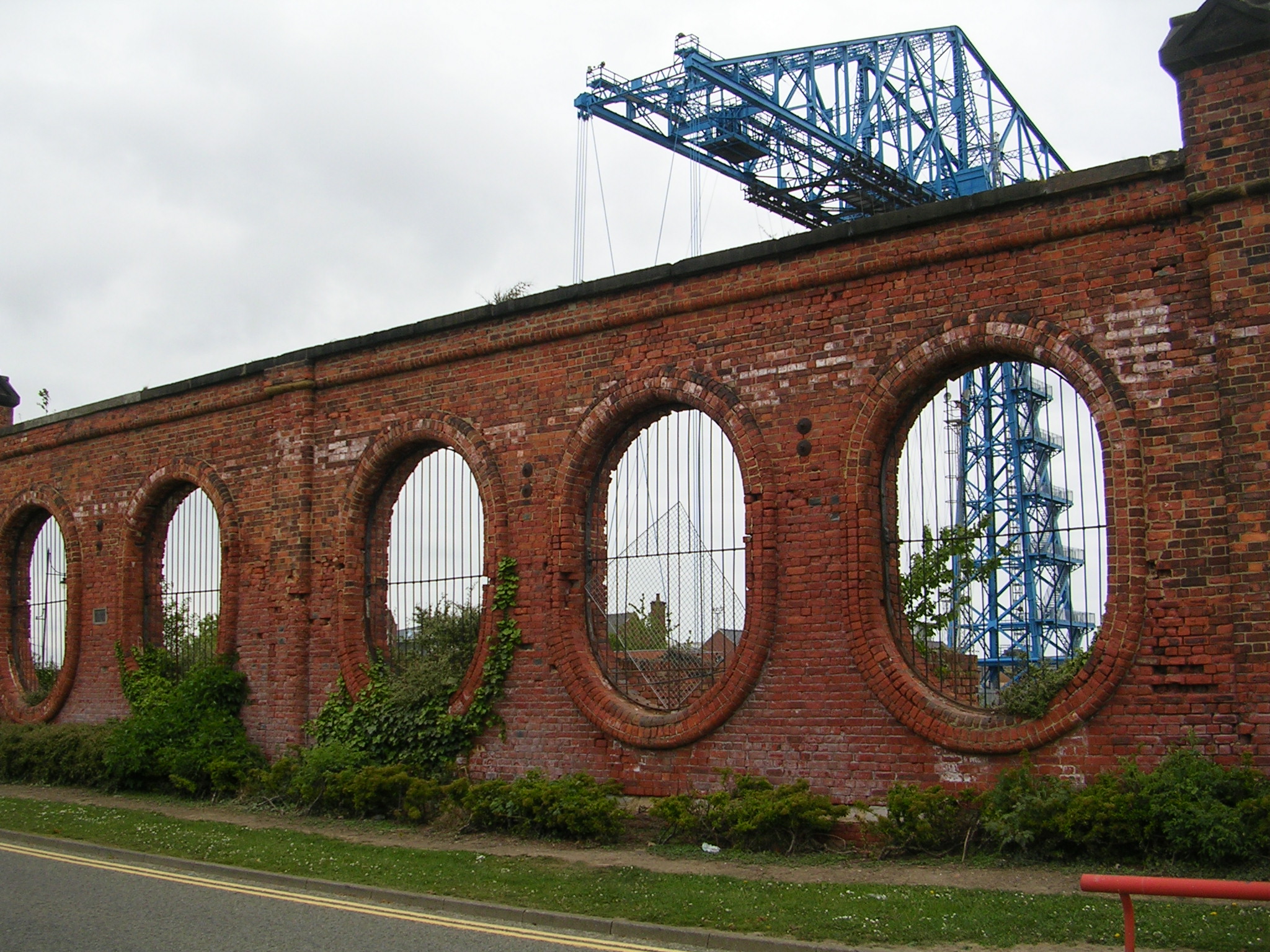 Note the gondola in the process of crossing in this last picture: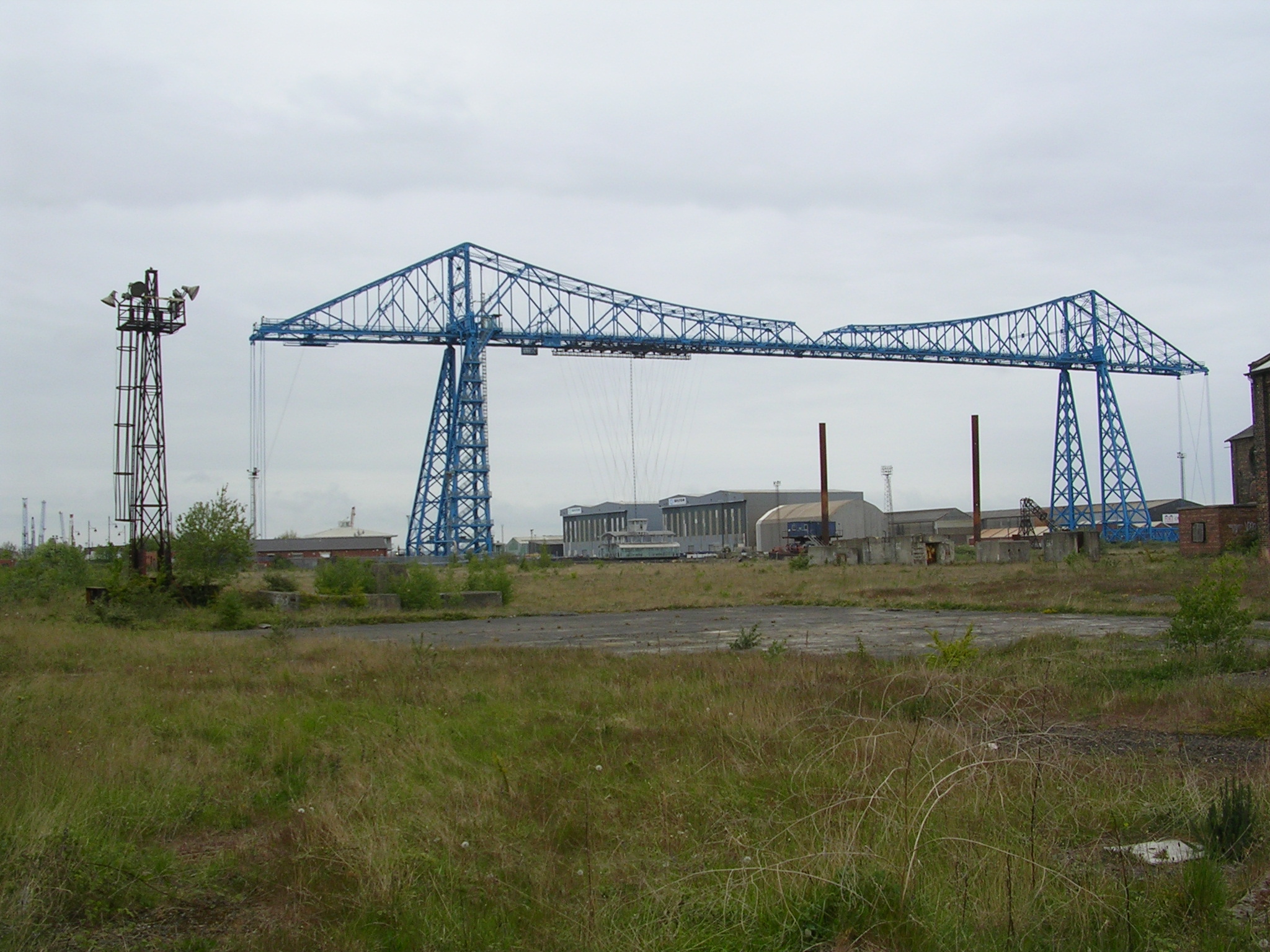 Middlesbrough itself has a number of interesting buildings, here's a small selection starting with the former National Provincial Bank: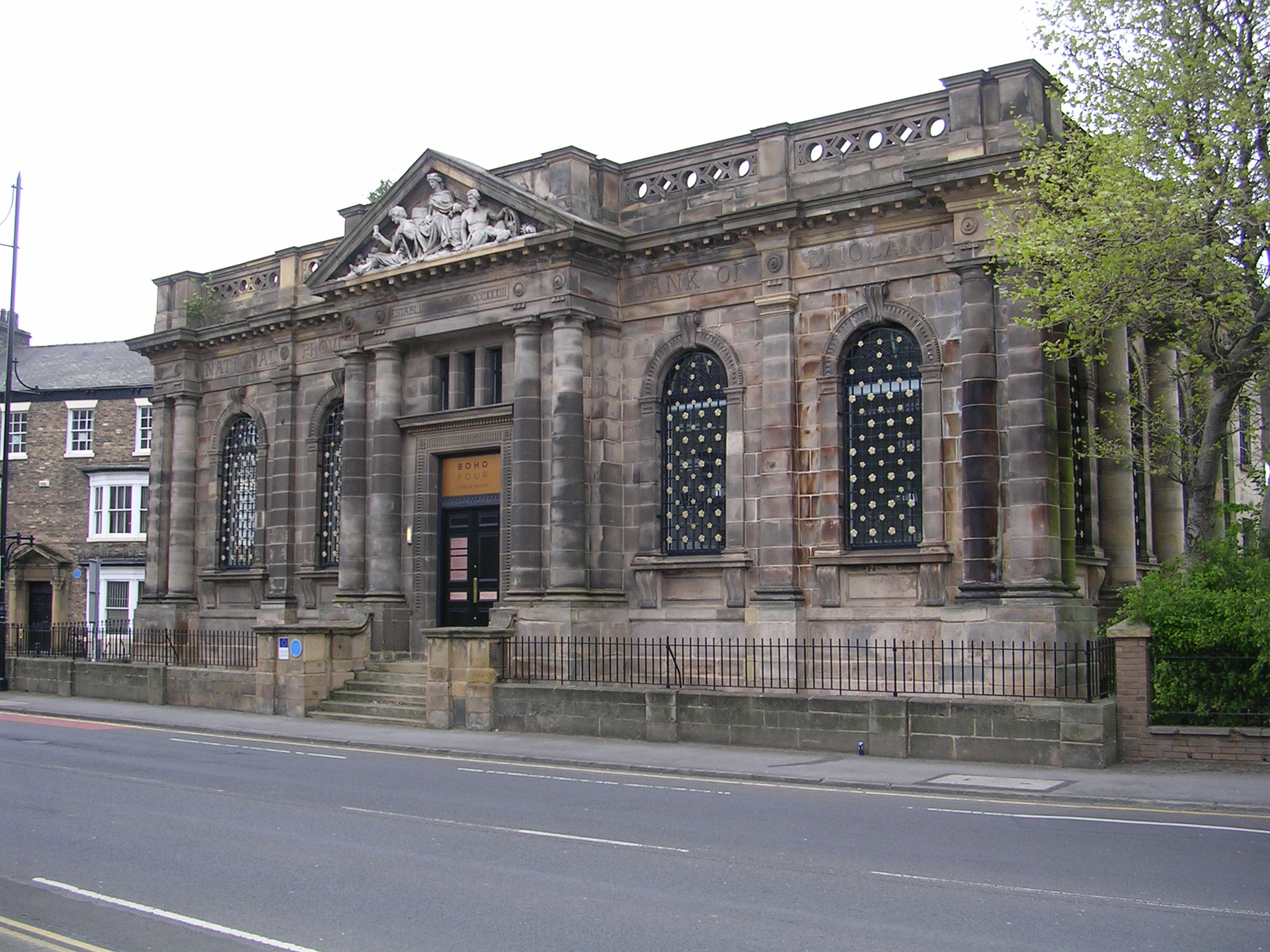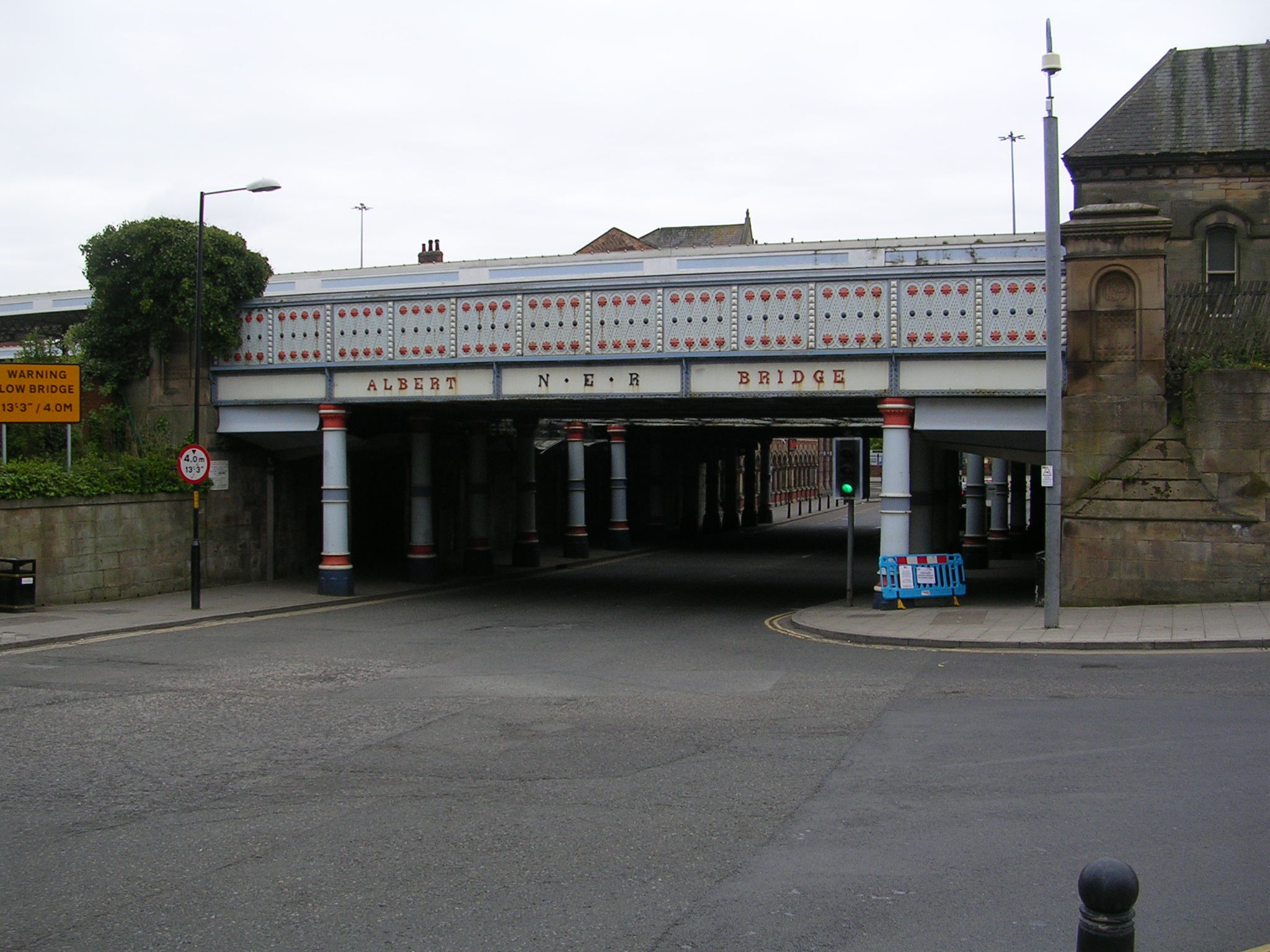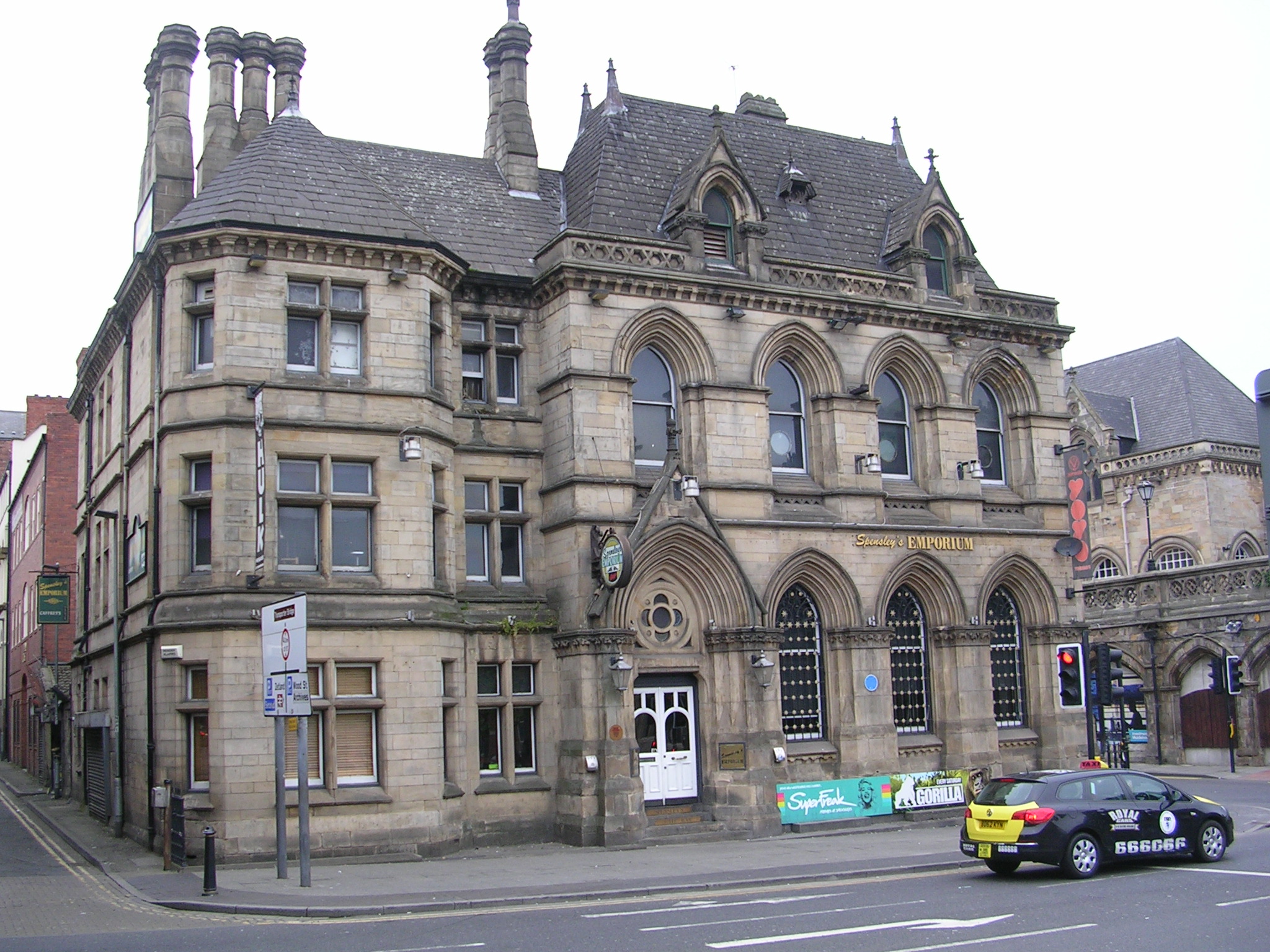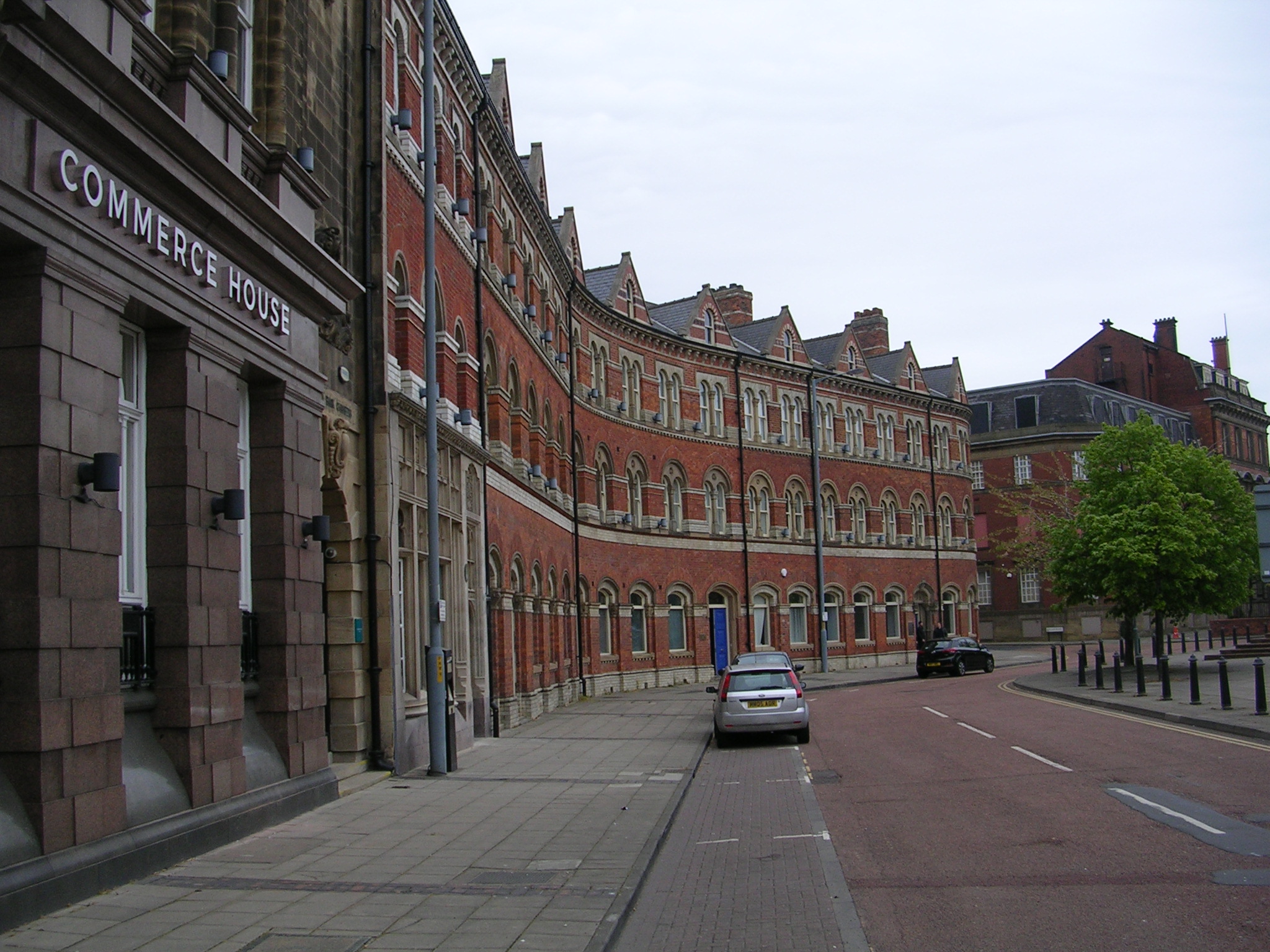 The impressive town hall is undergoing refurbishment: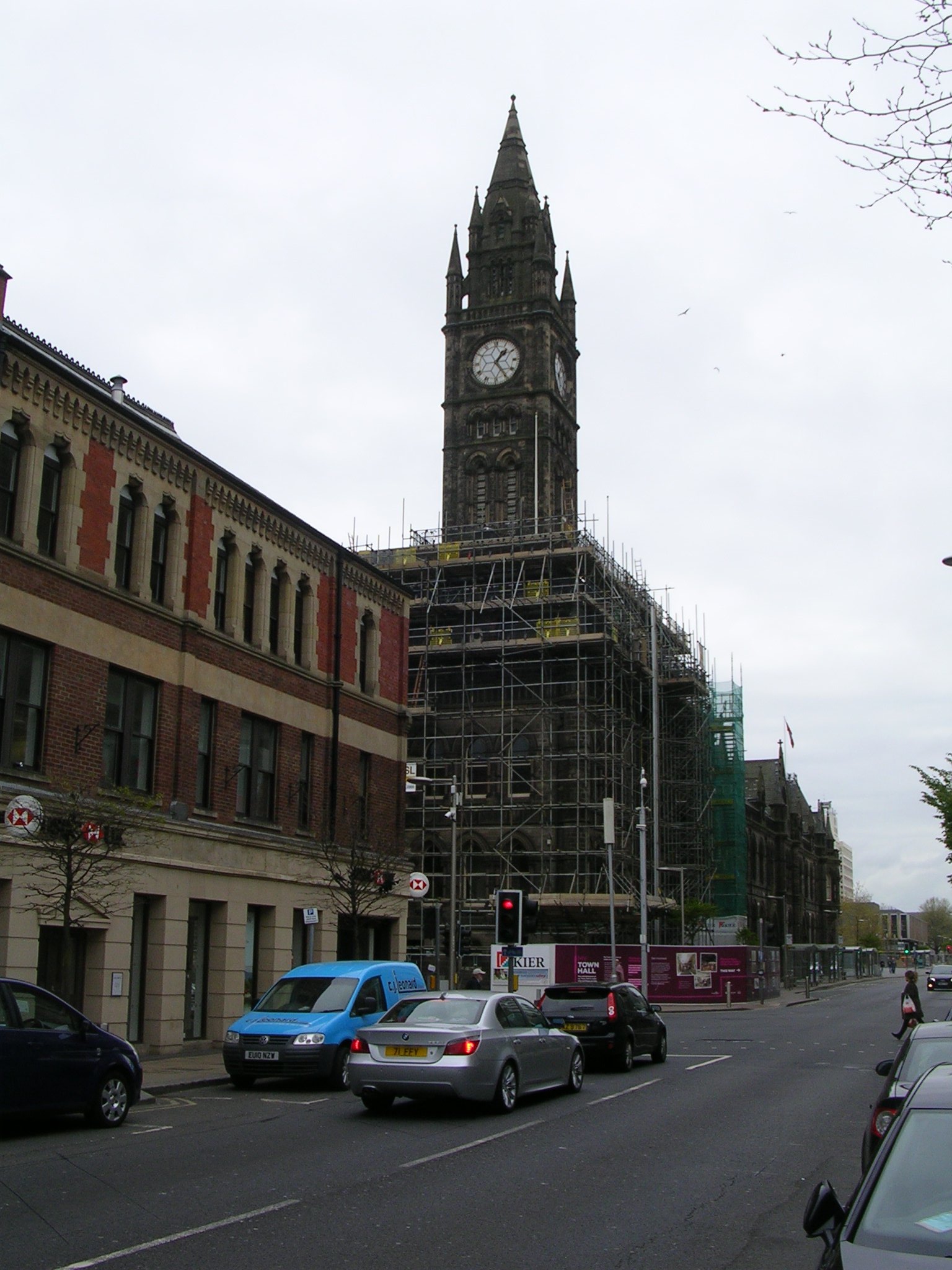 Finally, a shot from the train of another large bridge.  The Newport lifting bridge opened in 1934 a little upstream from the transporter, and took some of its traffic away.  I believe it no longer lifts.