Chiltern Railways operate trains from London Marylebone to Aylesbury, Oxford and Birmingham.  In addition to their main routes they are responsible for the short branch line between Princes Risborough and Aylesbury.
Faced with a shortage of trains a few years ago they acquired some single car first generation diesel units, known to railway enthusiasts as bubble cars, and refurbished a couple to use on this branch line during rush hours.  This released a longer more modern train to operate elsewhere.
It has been reported that the bubble cars will cease working in the May timetable change, so I decided to go for a farewell ride on the oldest passenger trains on the mainland rail network.
The empty bubble car arrives at Princes Risborough to commence its afternoon duties: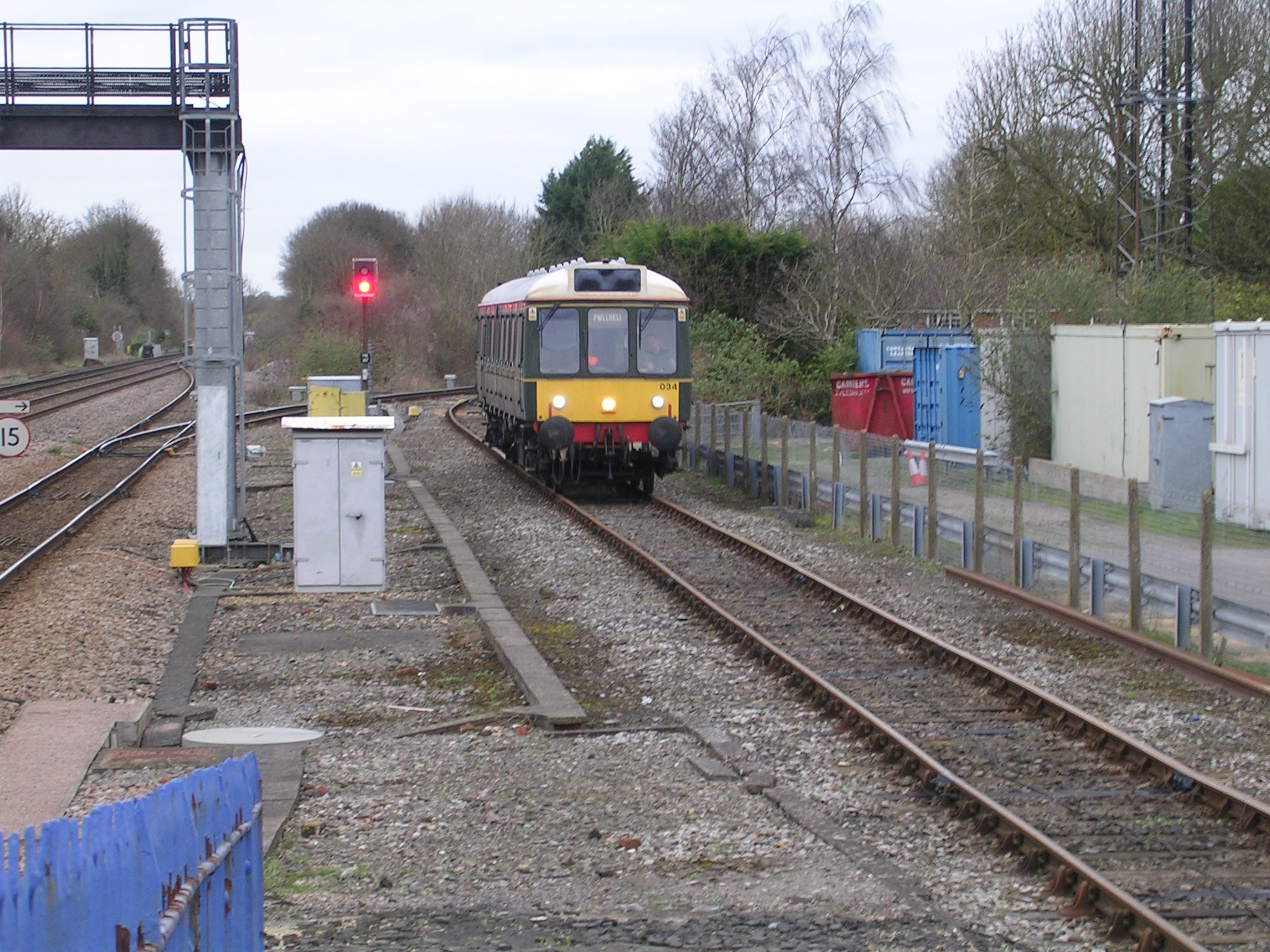 Ready for passengers at Princes Risborough: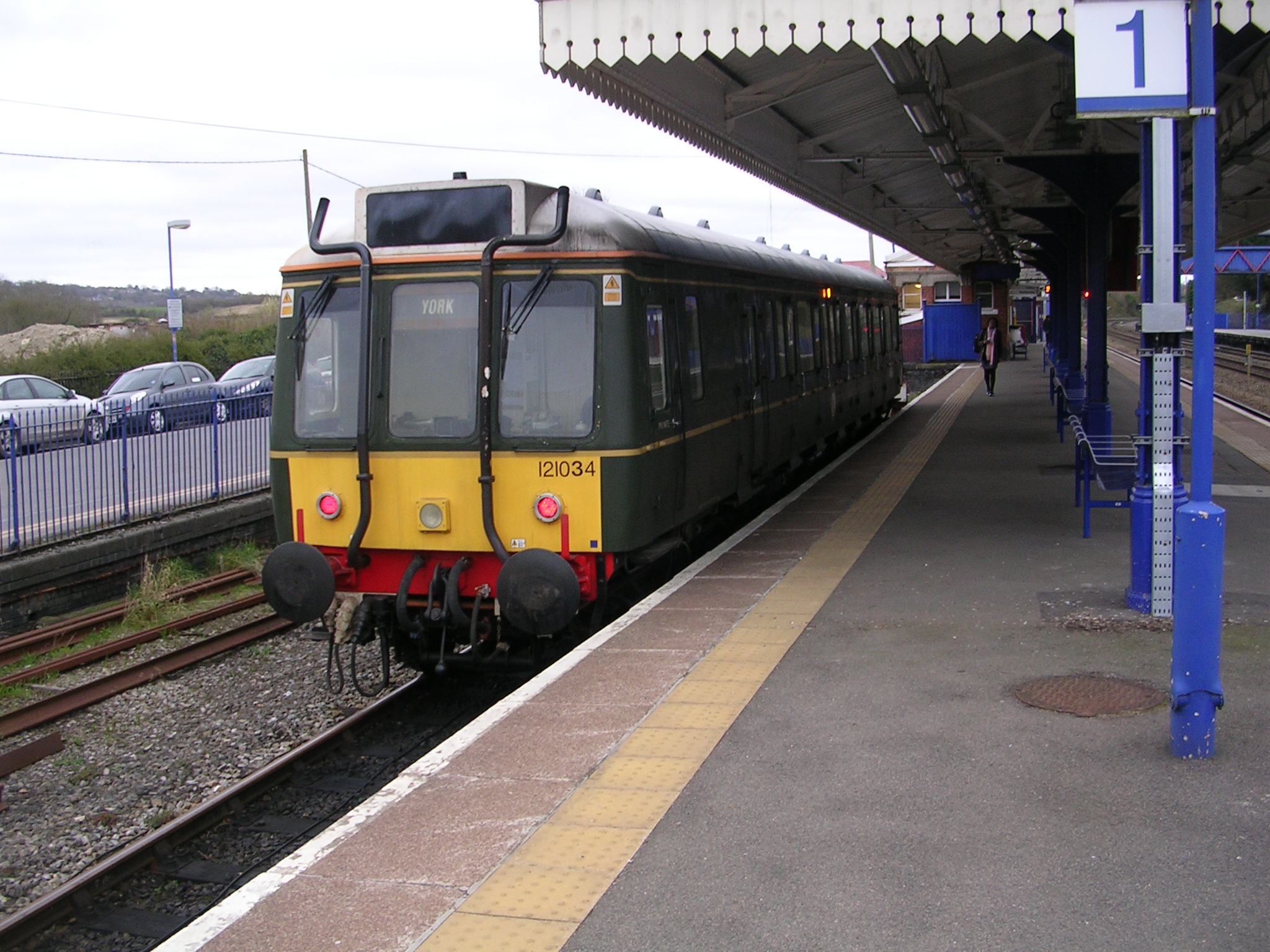 The other end of the route at Aylesbury: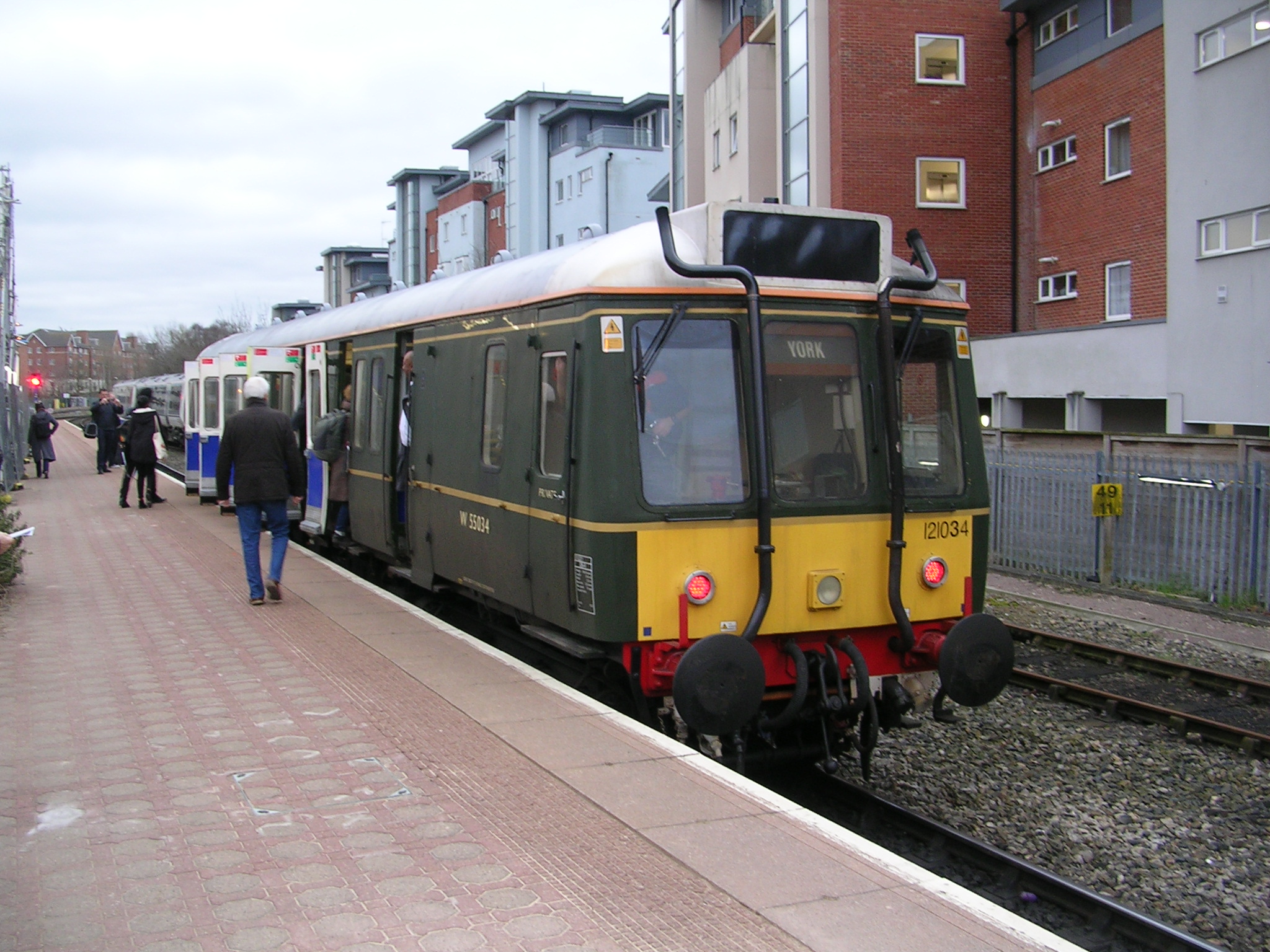 The guard on the service seemed unsurprised that half the passengers were railway enthusiasts there for the ride, in fact he invited us to do another round trip.
A final picture in the darkness at Princes Risborough: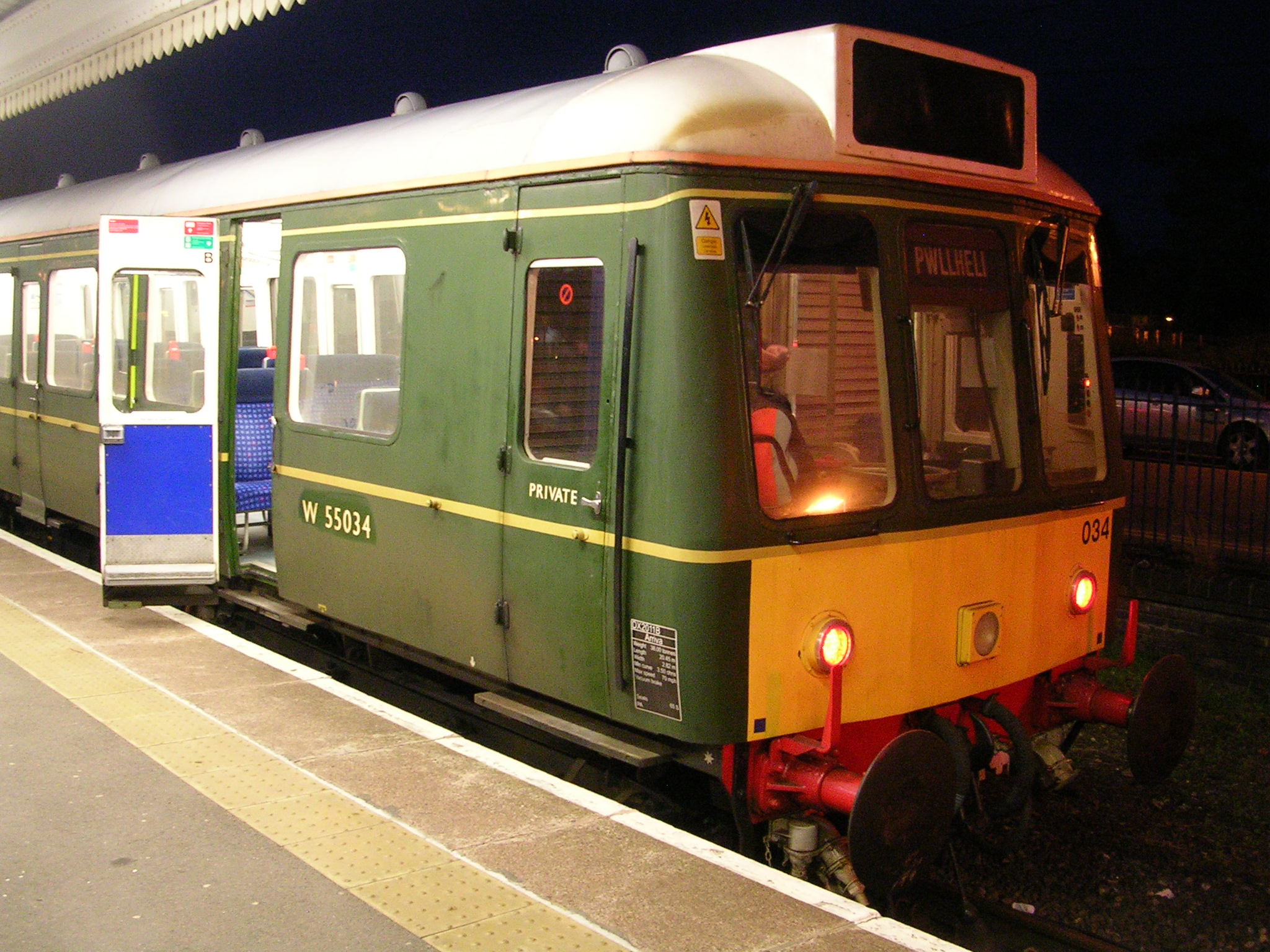 There were other things to see at Princes Risborough while I waited for the bubble car:  Just to show that Chiltern isn't all about antique trains one of their expresses whizzed through, hauled by one of the newest locos on the network, a class 68.  (Sadly it was a bit too fast for my photographic skills.)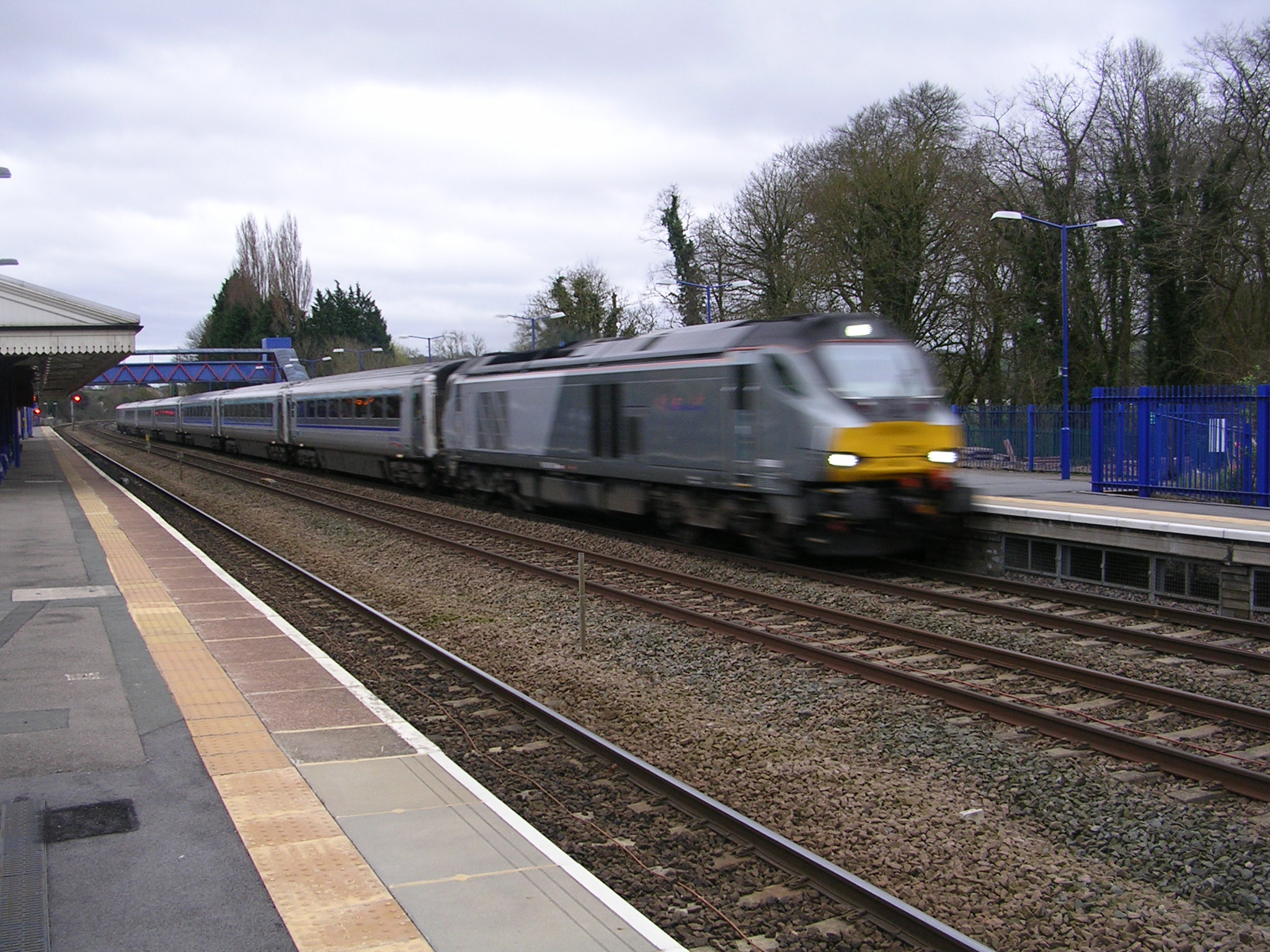 And on the other side of the station, the Chinnor and Princes Risborough Railway were working extending their preserved line to a new platform adjacent to the main station which they hope to open later this year: