I took a trip to Newark, New Jersey to explore the wide variety of rail transport available there.
1. Port Authority Trans Hudson (PATH)
This commuter system runs from Penn Station in Newark on the surface, and then dives underground to serve three other terminals – Hoboken in Jersey City and 33rd Street and World Trade Center in New York. Tracks are third rail electrified and the 70s vintage (I guess) trains provide 24 hour a day service.
A train approaches the arrival platform at Newark Penn Station off the lifting bridge there: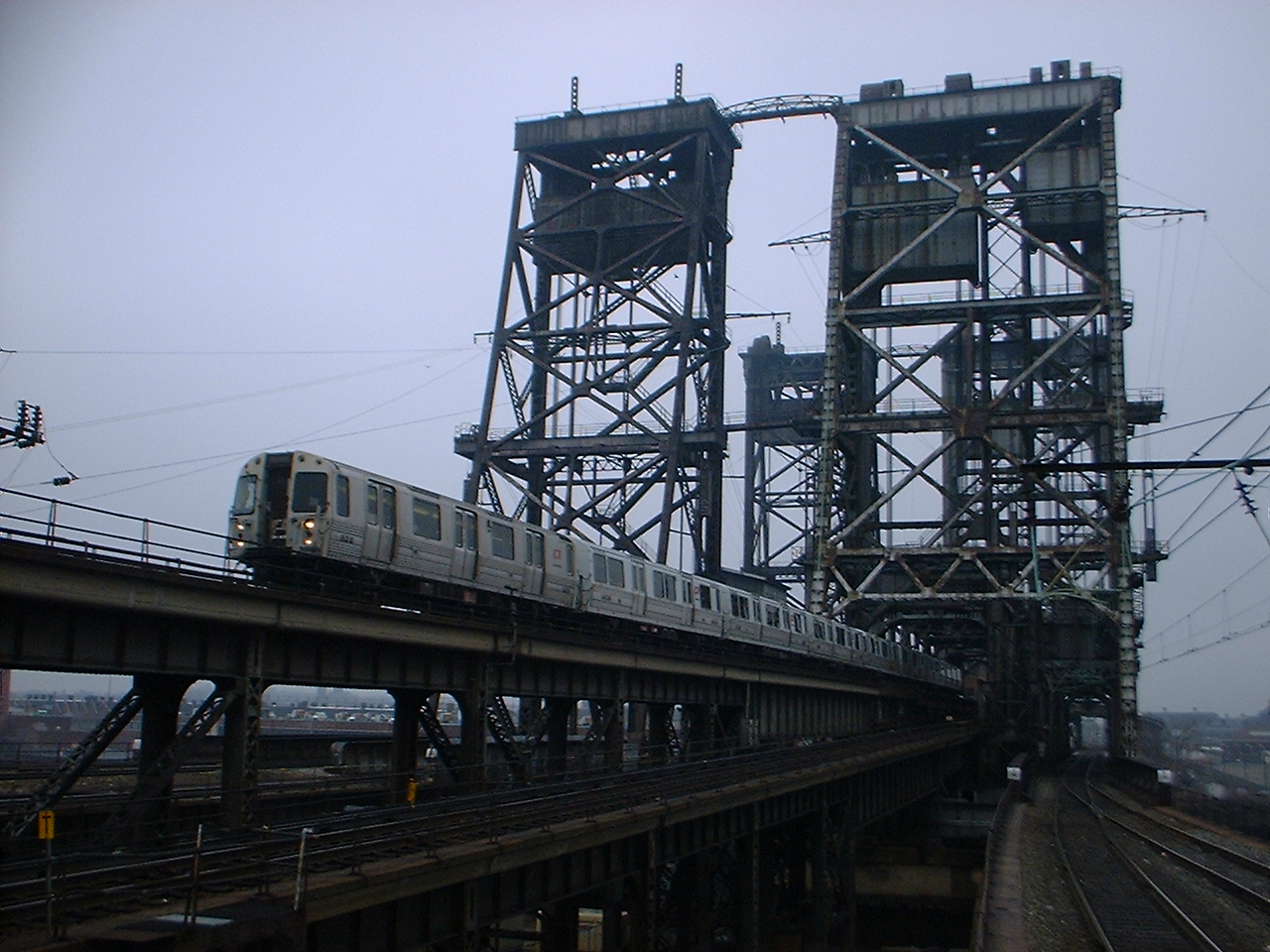 A service from World Trade Center arrives at Hoboken: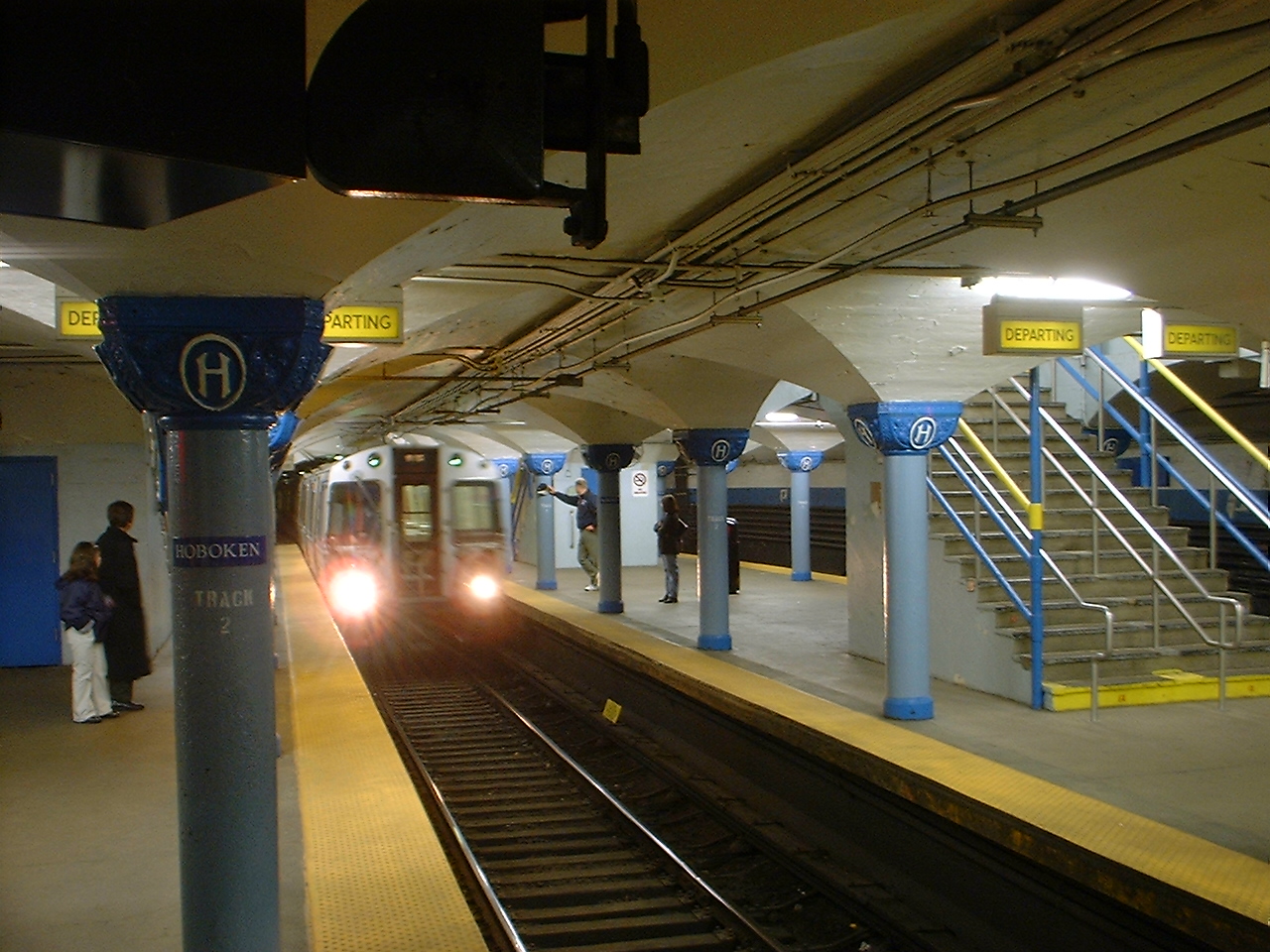 An interior view of one of the cars: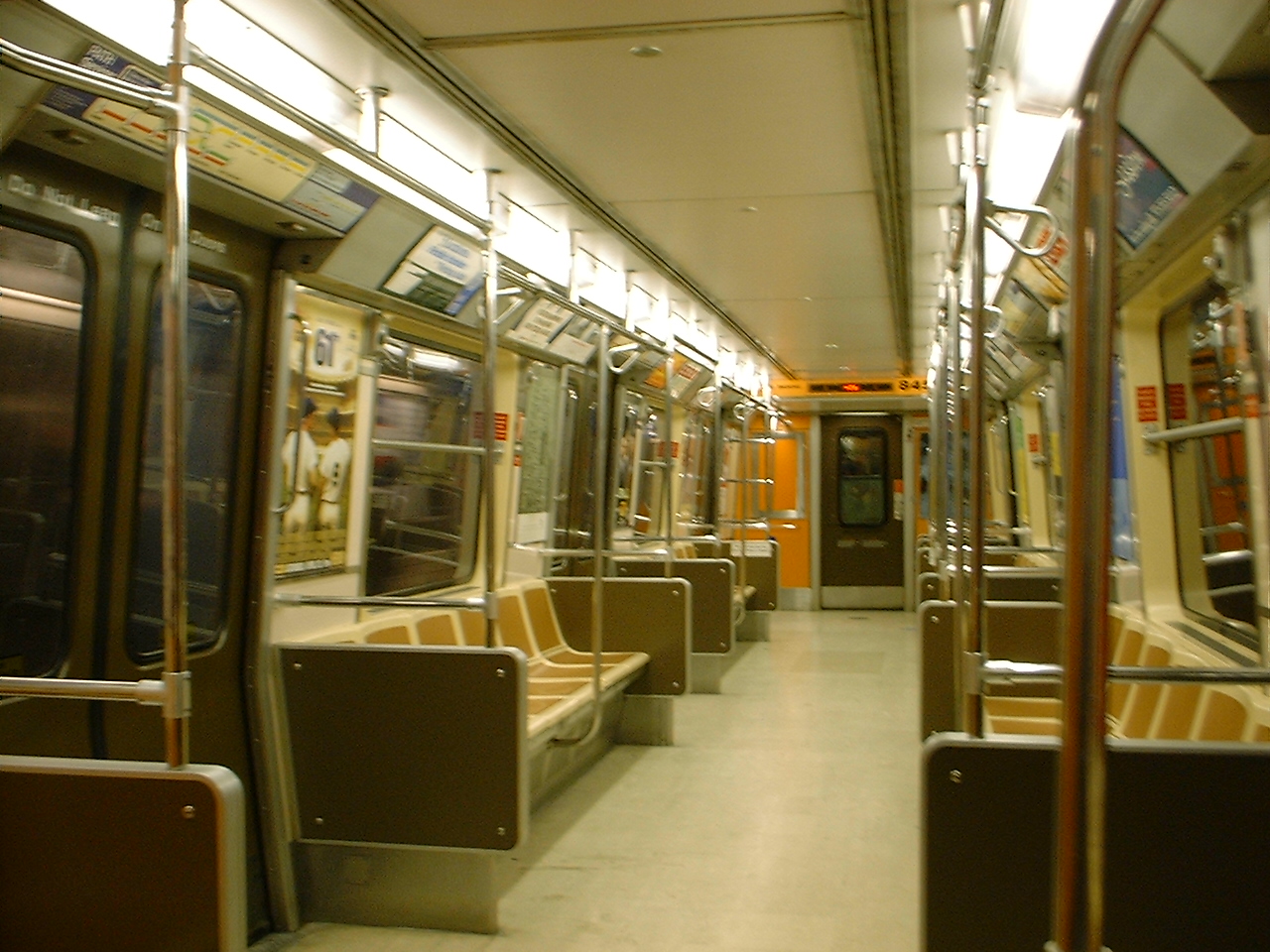 So, was it all trains and no tourism? Well, I had planned to go up the World Trade Center while I was there, but I decided the view from the top probably wouldn't be up to much!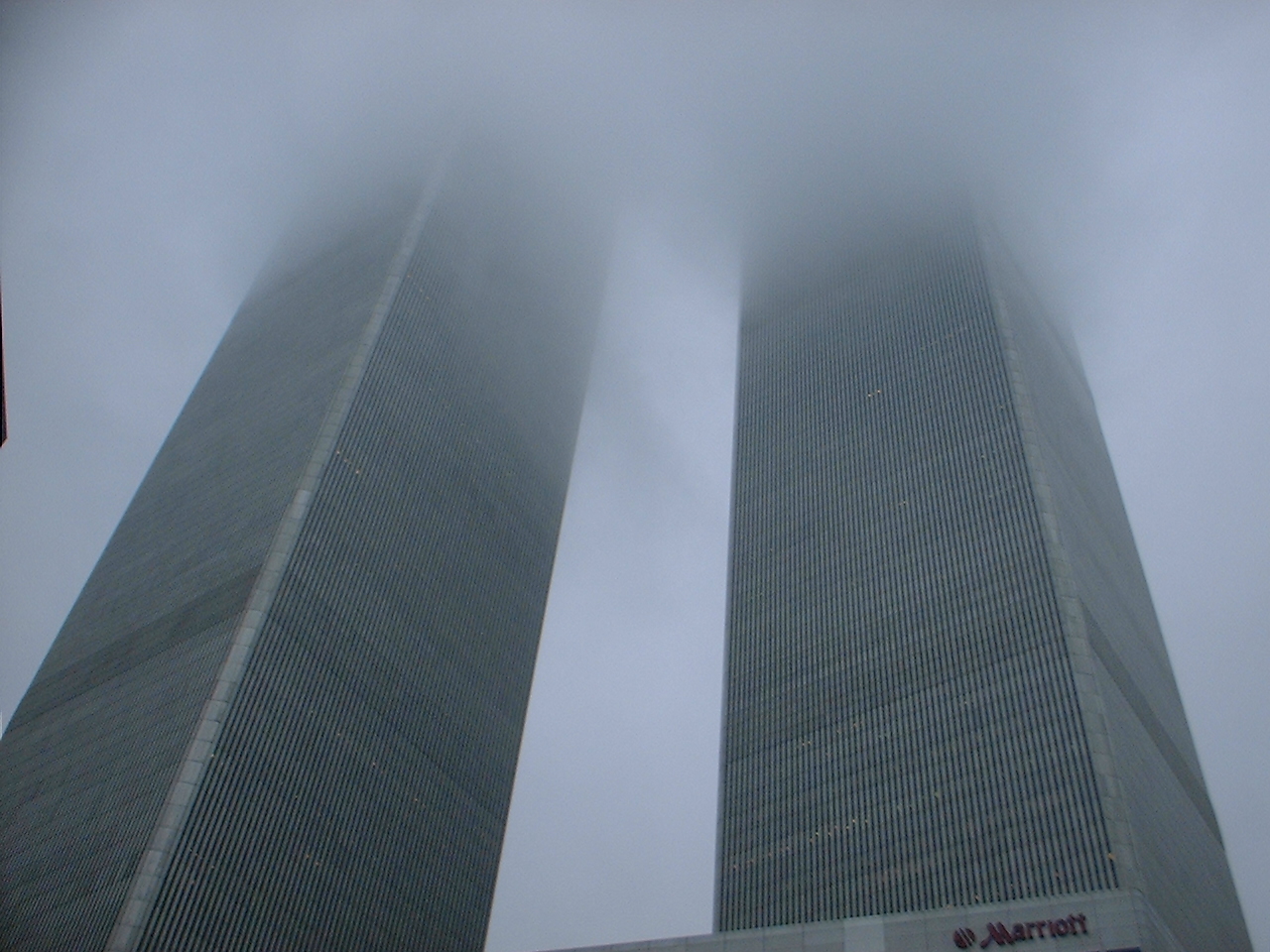 2. Hudson Bergen Light Rail (HBLR)
This brand new light rail system in Jersey City is still under construction, with the northern and southern extremities not yet completed. Modern low-floor trams provide the service, and at the moment you can ride all day for $1.50 at the weekends: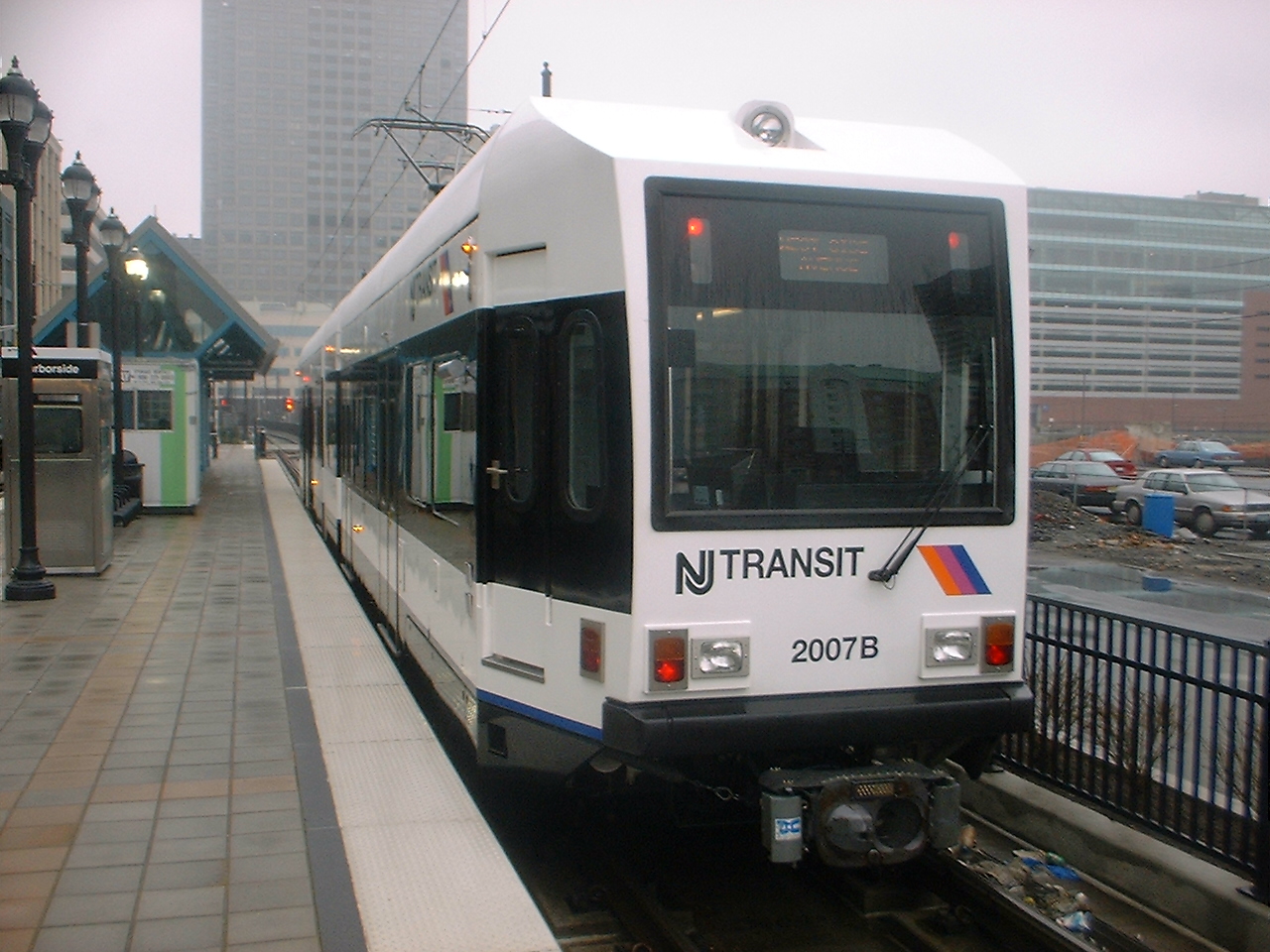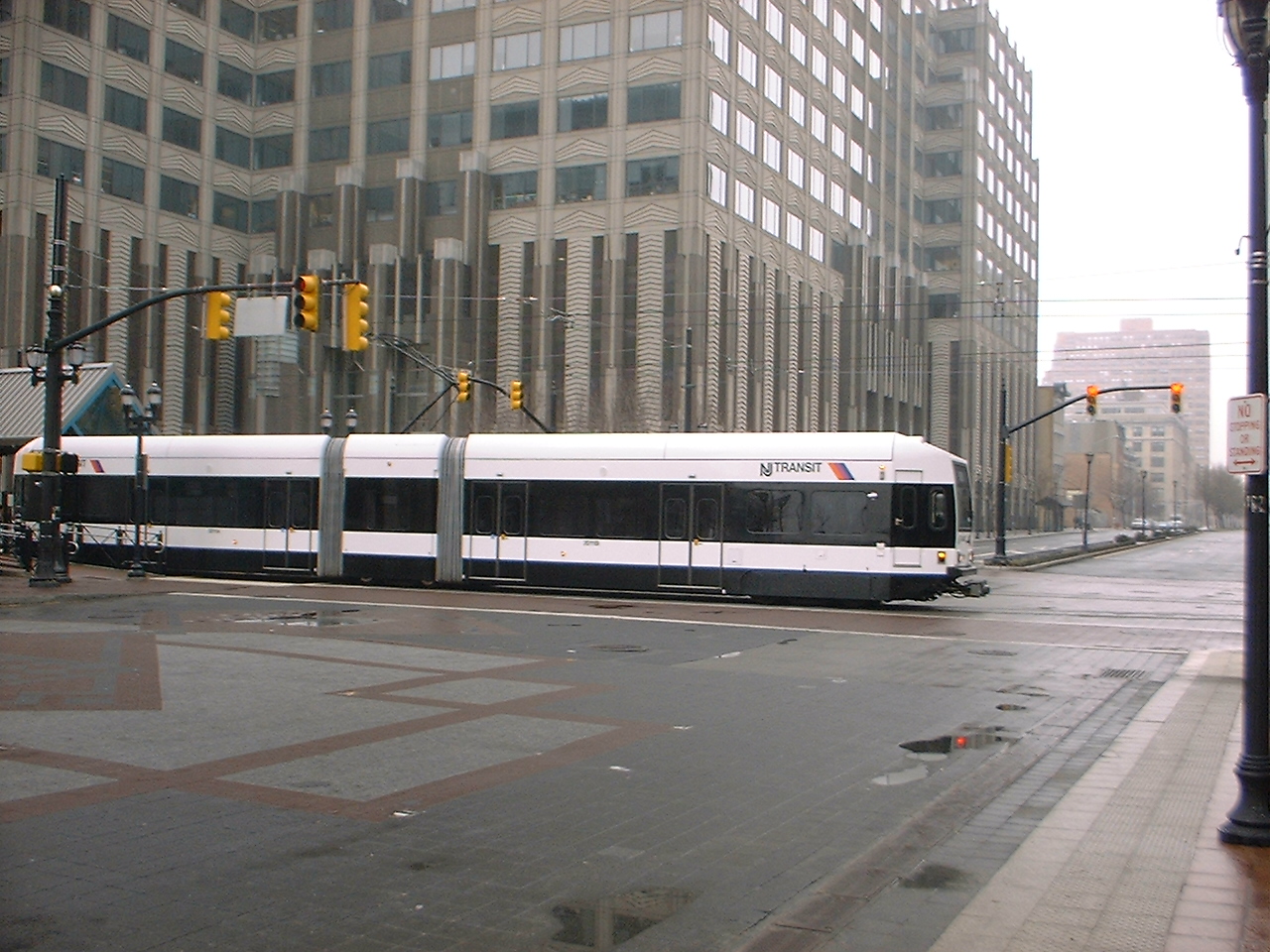 This impressive brass in the pavement at Exchange Place stop is a detailed map of Jersey City showing the tram's route: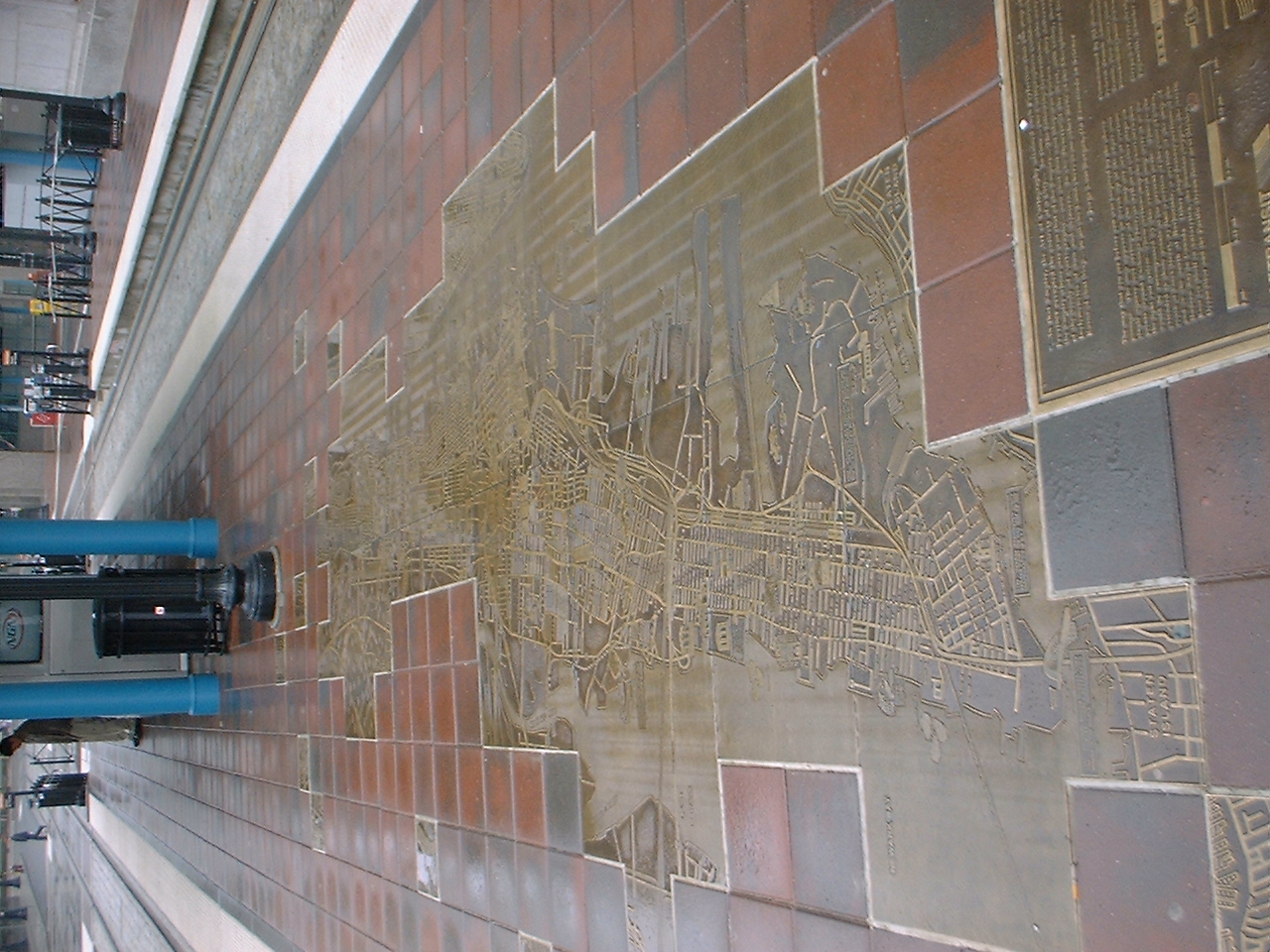 3. New York City Transit Authority
I couldn't visit the area without a quick ride on the New York Subway. Here a 'C' train arrives at 42nd Street station on its way to the Rockaway Line: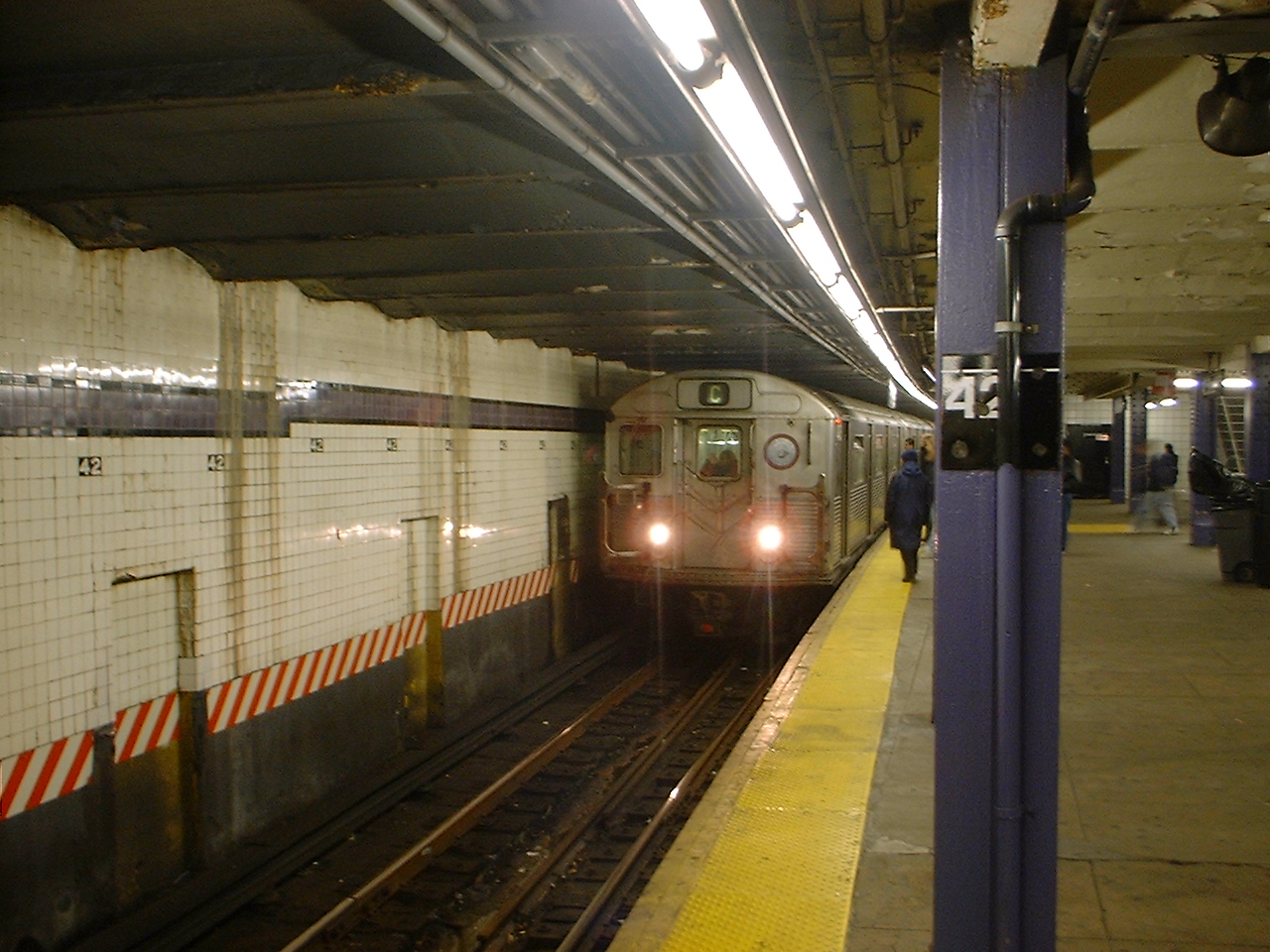 4. Newark City Subway
At last, the real reason for my trip! The Newark City Subway consists of one line running from underneath Penn Station to Franklin Avenue, the remains of a much more extensive tram system. It is half in tunnel and has no street running except for one crossing and is currently coming to the end of an extensive rebuilding project to allow modern light rail cars to operate on it, but at present the service is provided by a small fleet of well cared for PCC cars dating from the 1940s. These beautiful vehicles are to be withdrawn in May of this year and I had to make sure I had a ride or three before they went.
The PCC (President's Conference Committee) was set up in 1929 in the USA in an attempt to design a standard tram which could be mass produced economically for use in all the cities across the country, to counter the threat of the car. The PCC trams were successful in revitalising tram systems all over the US, and trams and the design were exported around the world. There are not many left running in 'normal' service although I believe some are still working in California.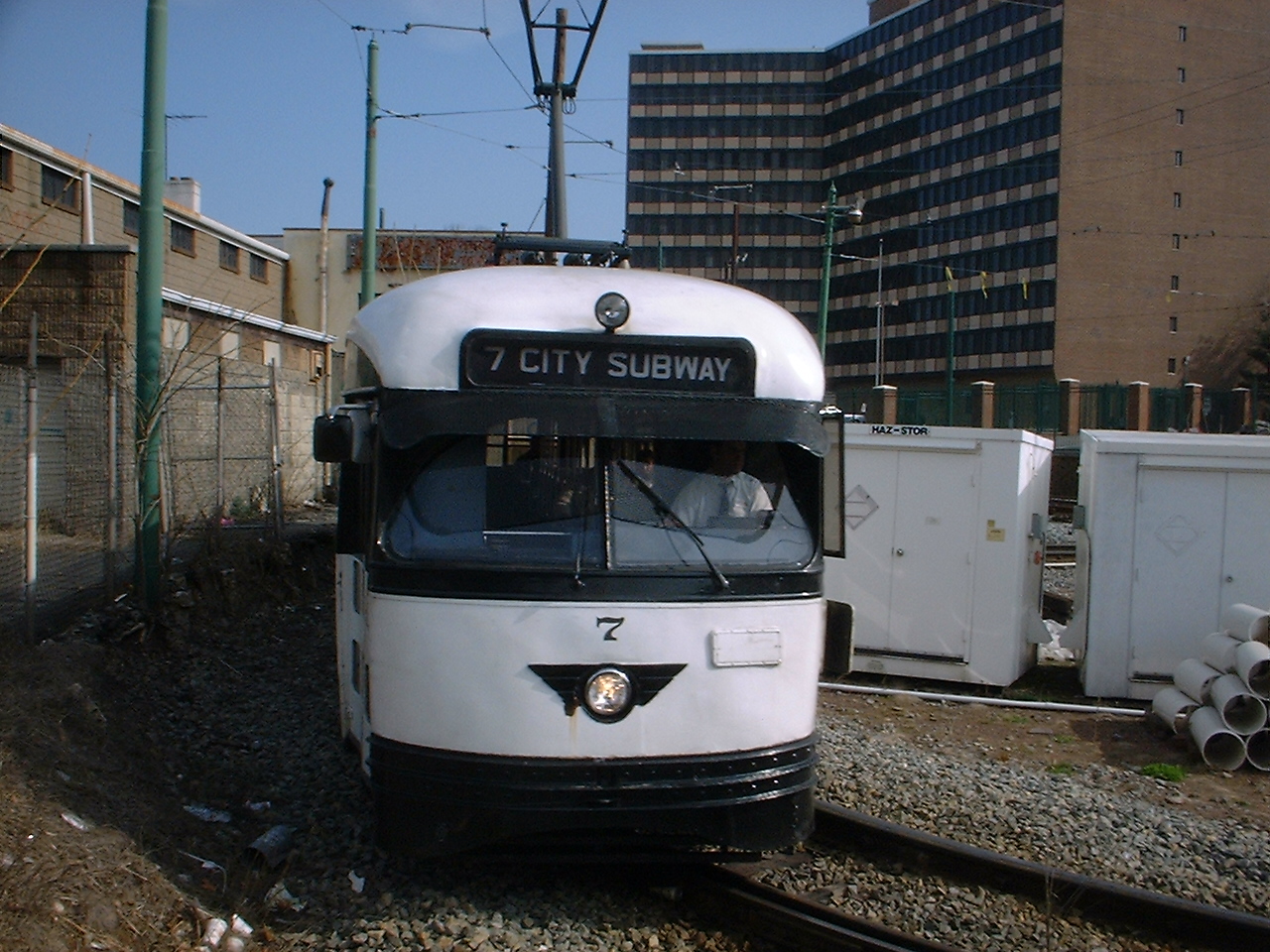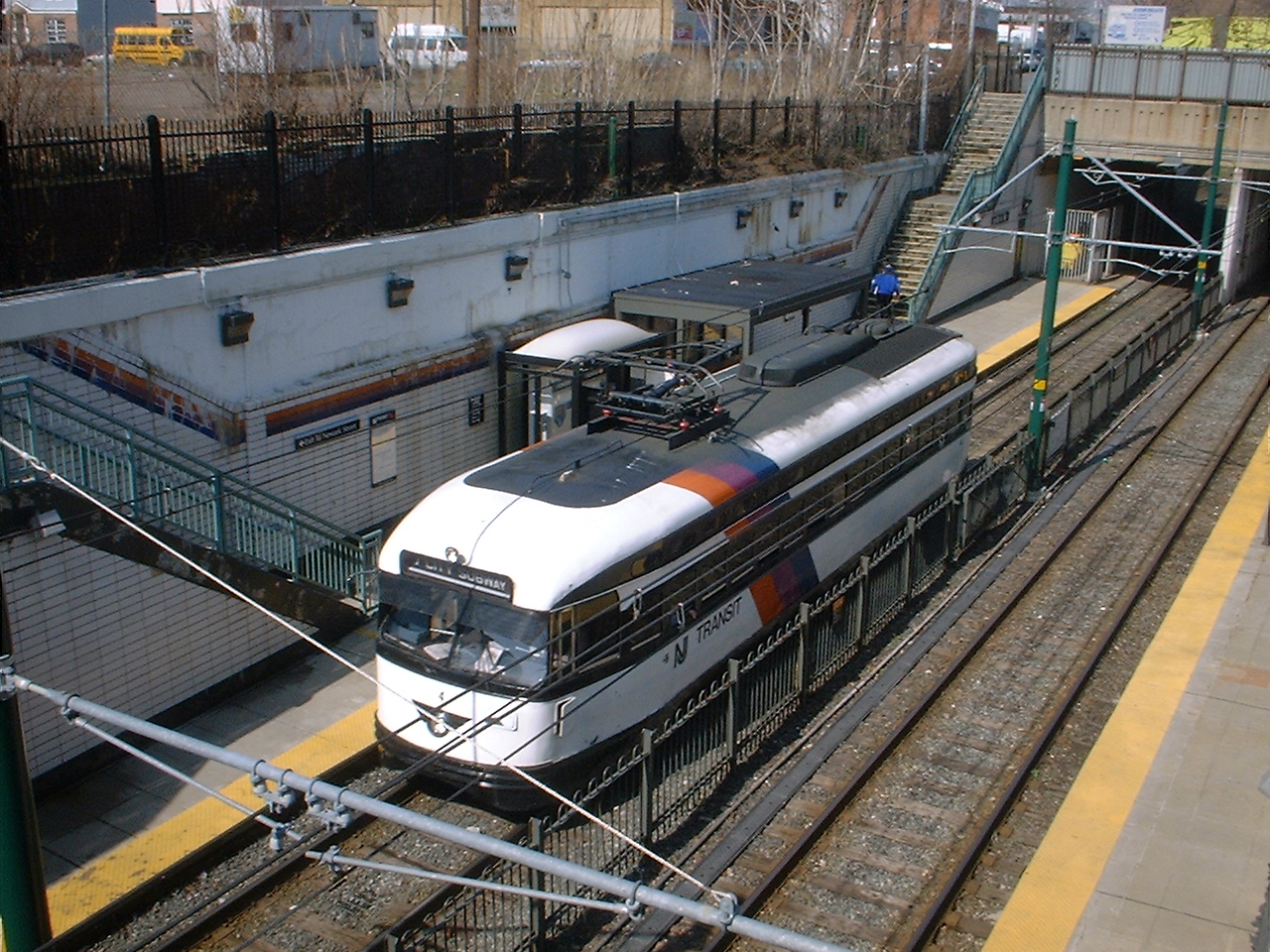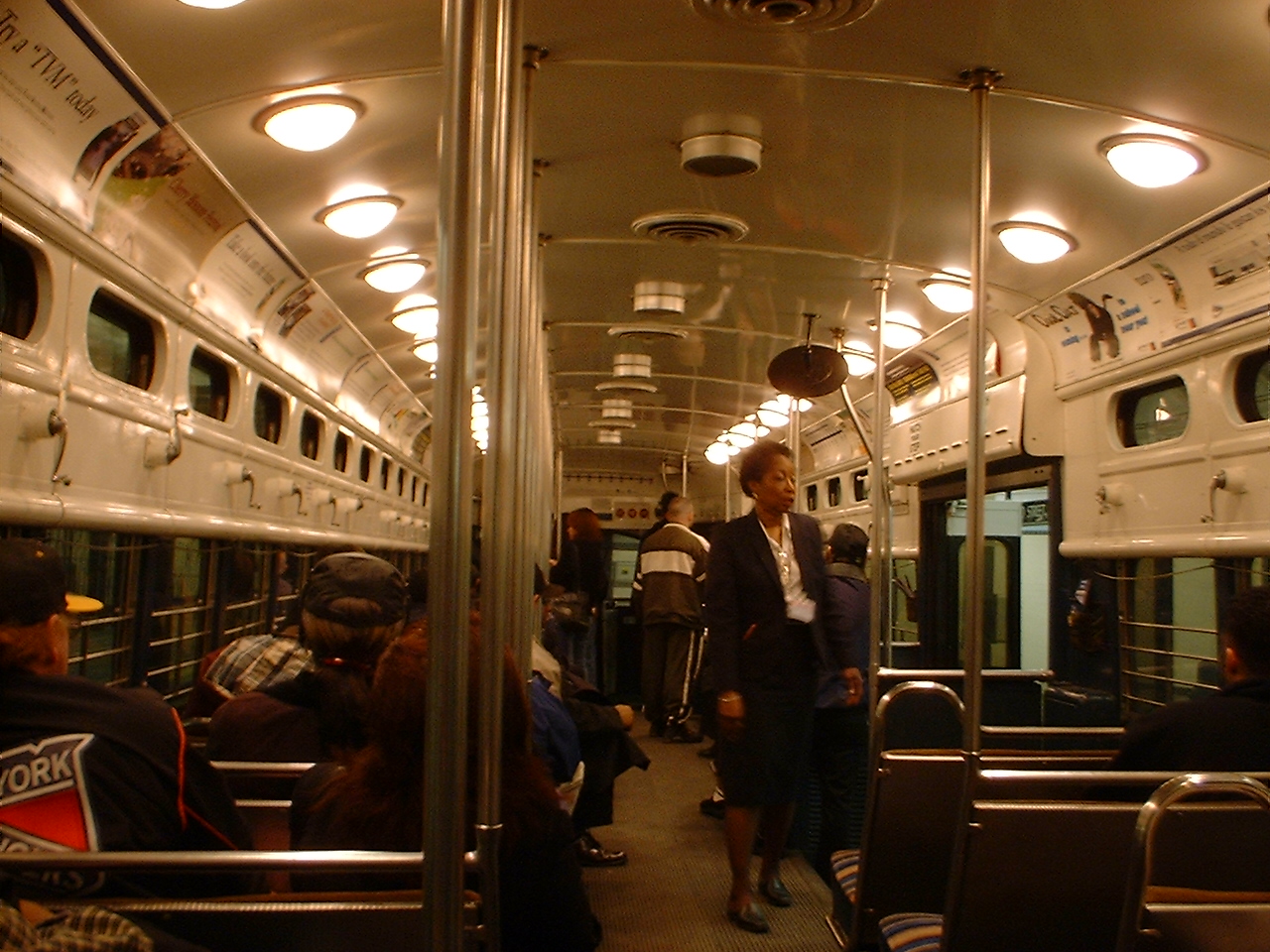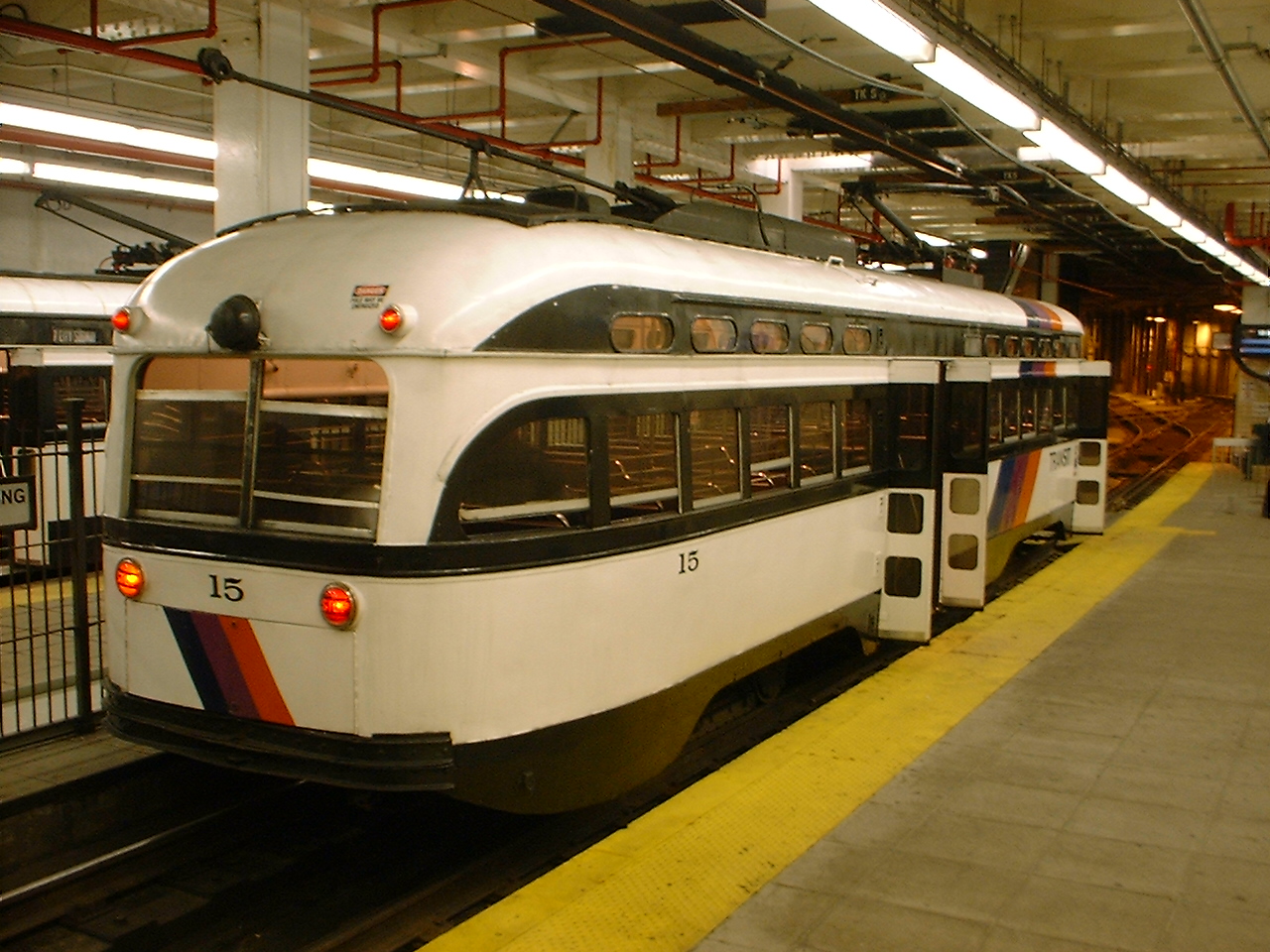 5. New Jersey Transit (NJT)
From Newark Penn Station, NJT provides a number of suburban services. Here we see a diesel loco on a Raritan Valley service, an electric loco on a fast Trenton train and an emu about to depart for Long Branch: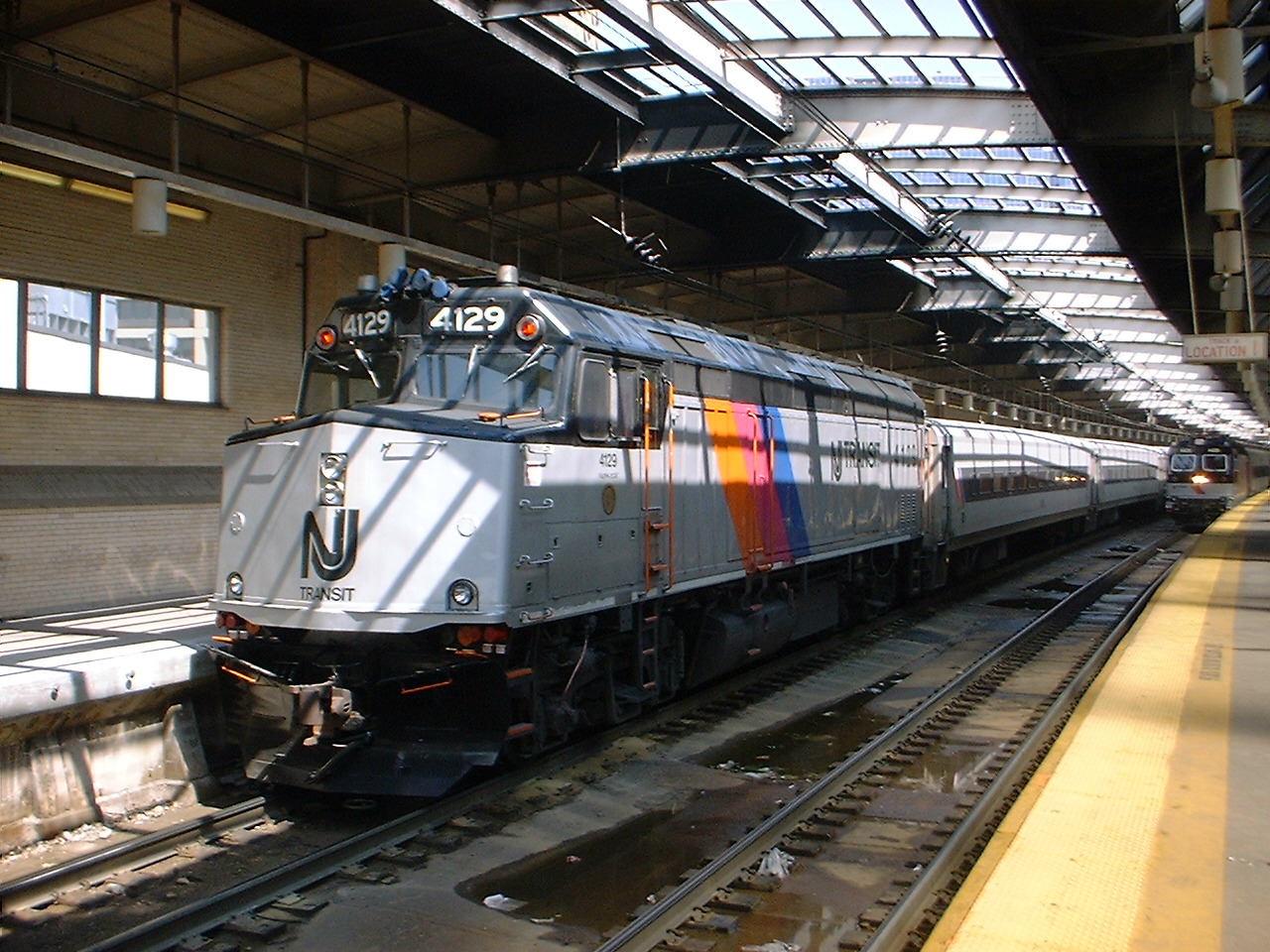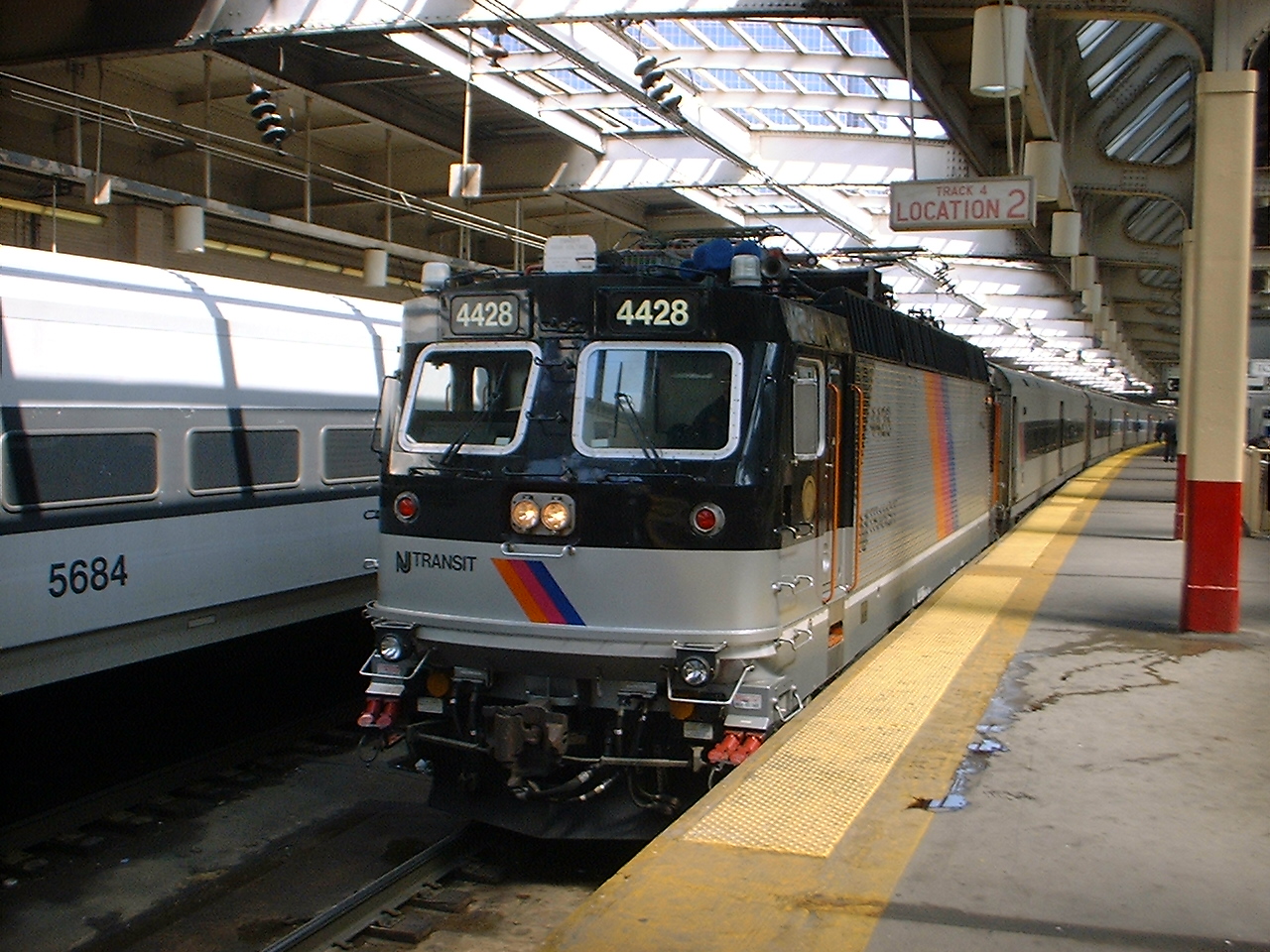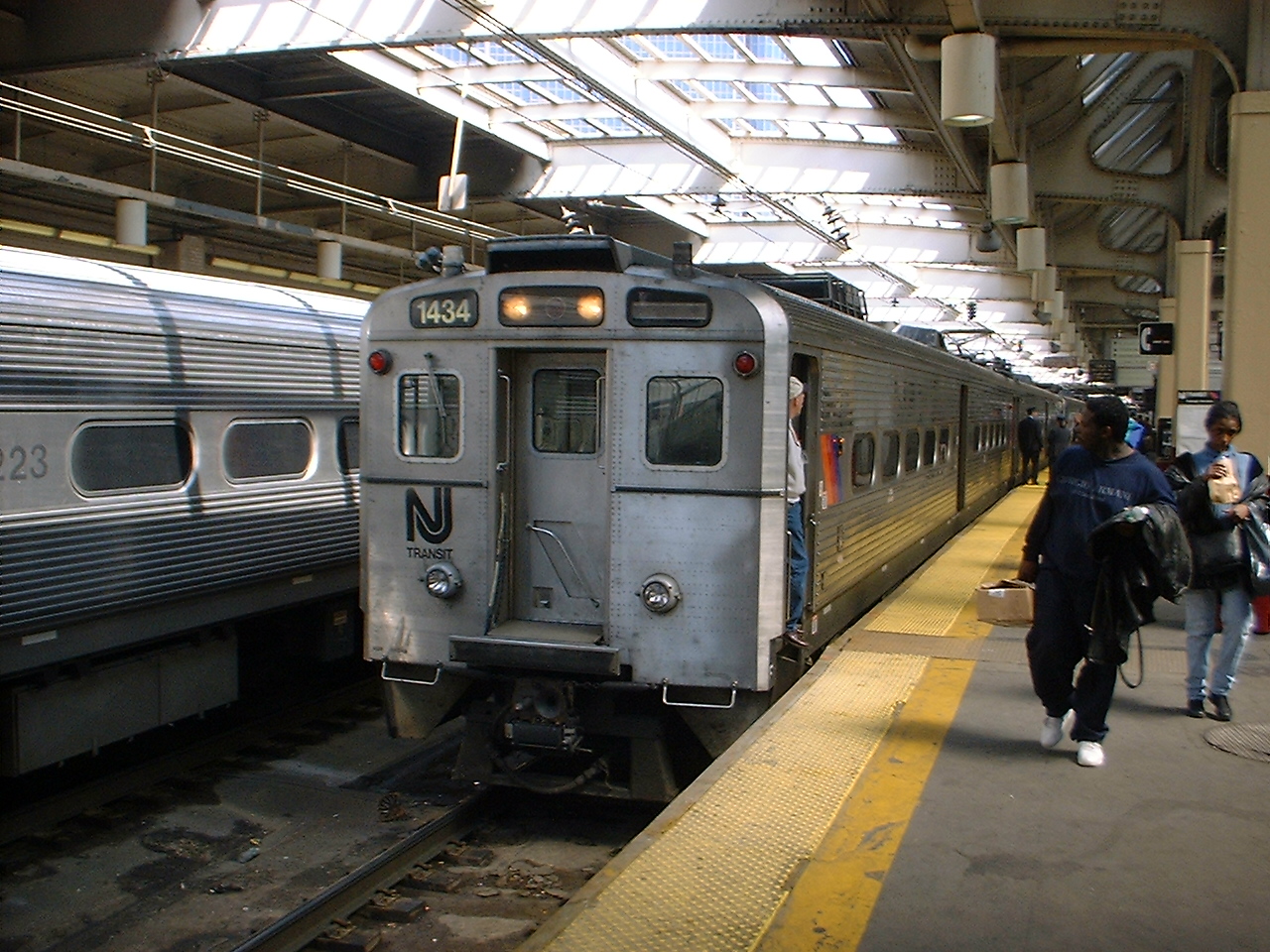 Penn Station itself has the usual impressive Pennsylvania Railroad booking hall: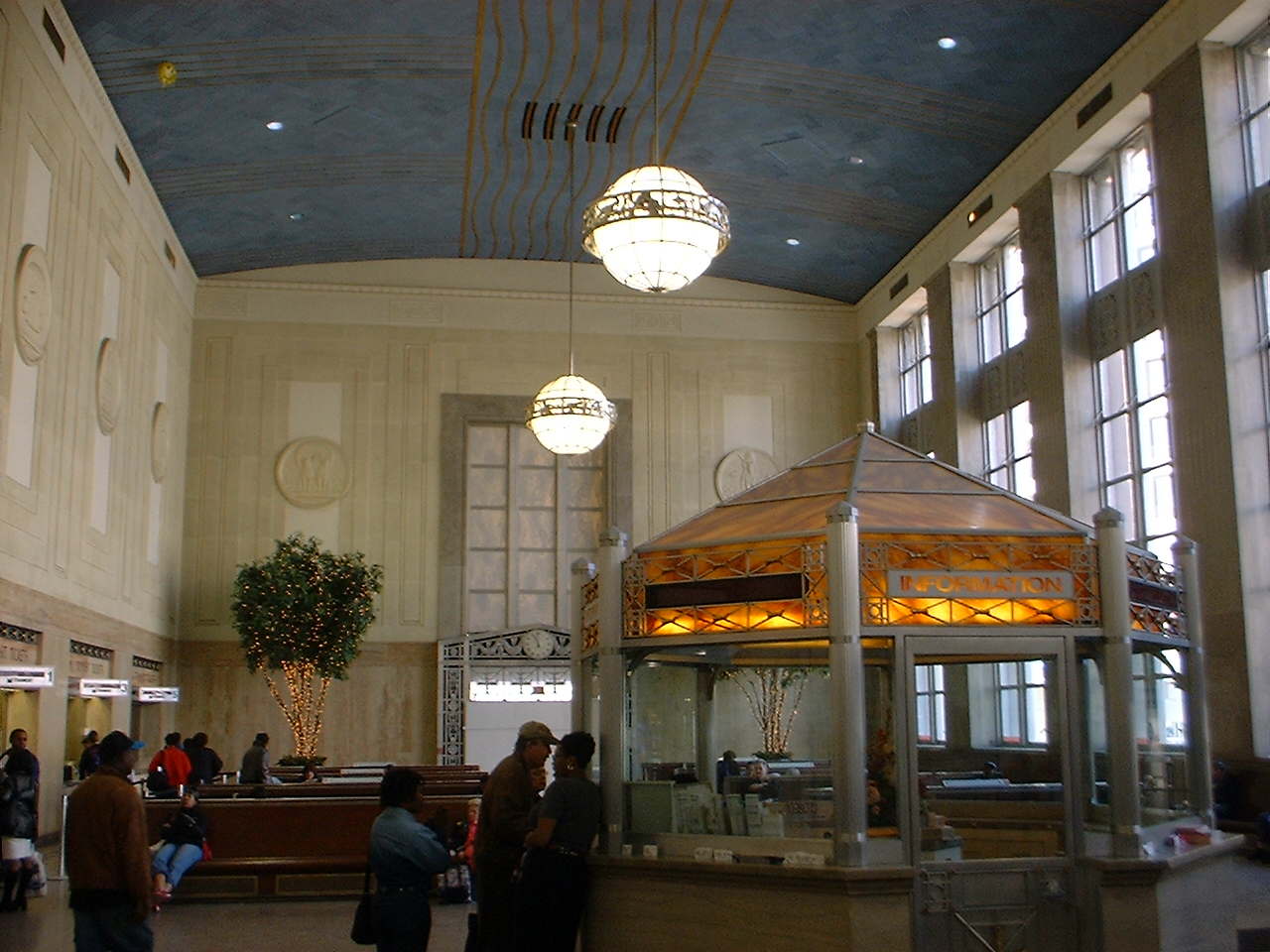 The lifting bridge (Does it still lift?) to the east of the station is a massive construction that looks worryingly rusty!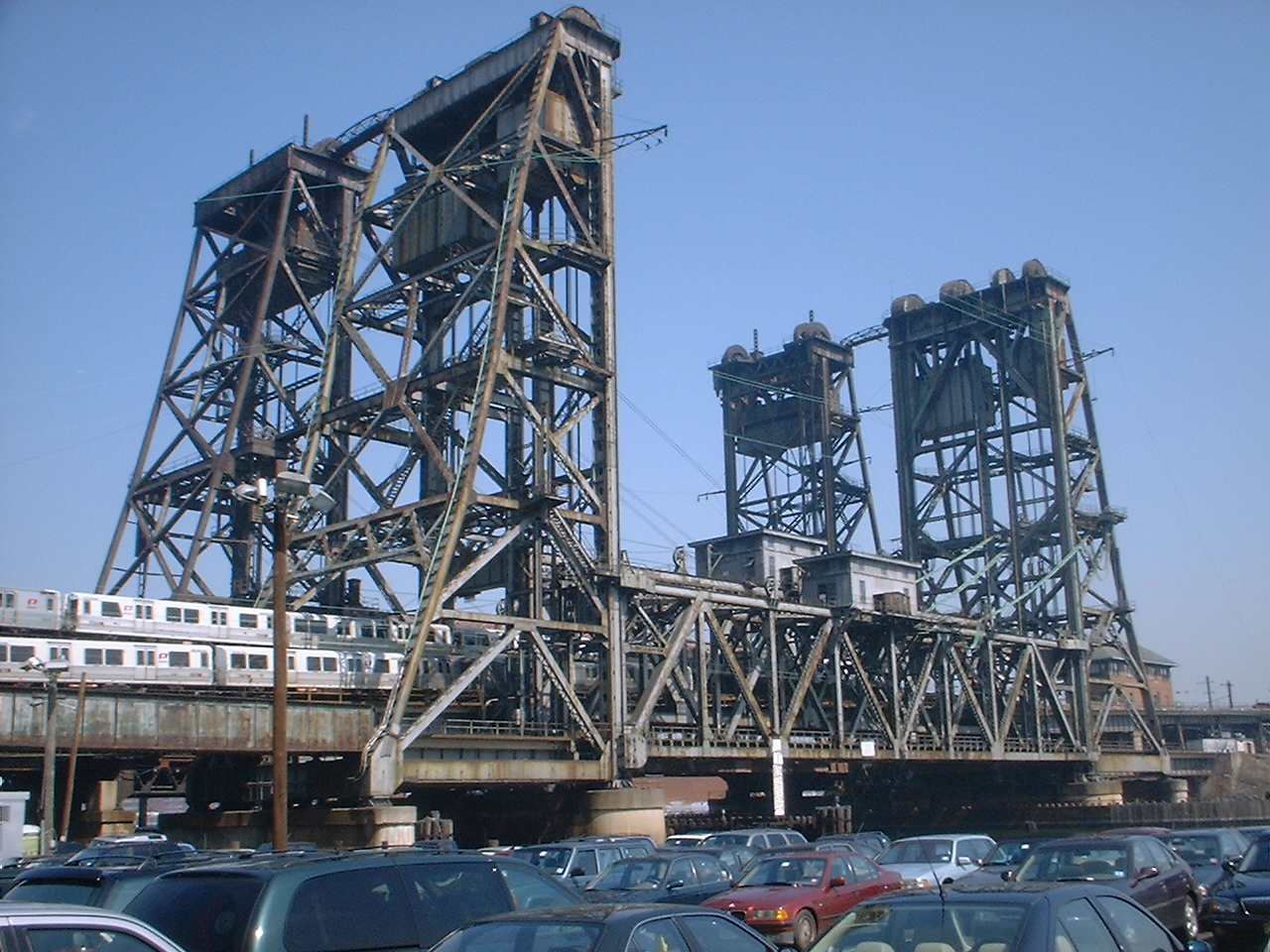 Harrisburg
My train home to Pittsburgh stopped for a "smoke break" at Harrisburg, giving me the chance to look at the antique station hall and more interestingly this GG1 electric locomotive which seems to be permanently parked on one of the tracks.